Have a home of your own? Save it from harm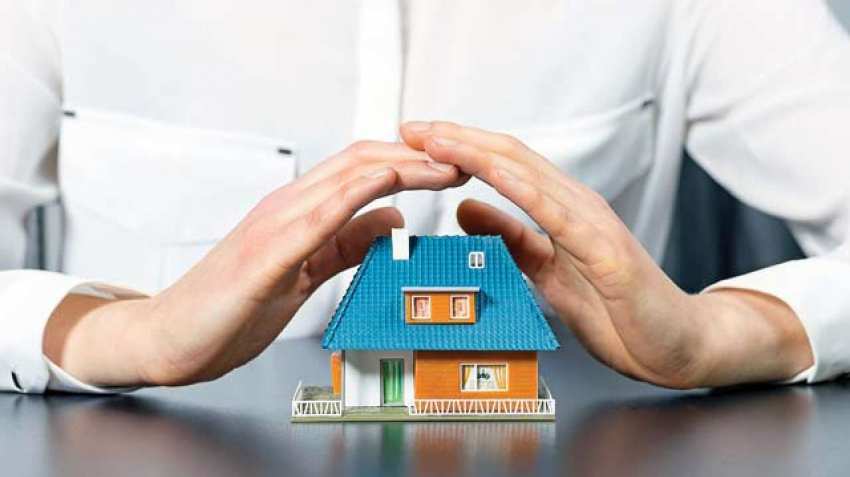 Recent natural calamities, including the Kerala floods, reinforce the need for home insurance. Image source: DNA
Updated: Wed, Sep 05, 2018
11:56 am
ZeeBiz WebDesk
Recent natural calamities, including the Kerala floods, reinforce the need for home insurance. The property insurance sold in India is negligible, less than 2% of general insurance sales. I would have expected much larger numbers buying home insurance because it protects your most expensive asset and is relatively inexpensive. Here is how you should evaluate and buy home insurance.
First, decide on the risks to be insured for. Basic home insurance will cover your house against fire, storm, flood, lightning, inundation, riots and similar perils. Some insurers may charge separately for earthquakes and landslides. A more comprehensive insurance will cover the contents of your house as well, typically furniture, electronic equipment, art and jewellery. These contents can be covered for damage, burglary or breakdown. In insurance parlance there is a difference between burglary and theft. While burglary involves break-in through forcible or violent means, theft implies that the person committing the crime had access to the house and valuables. Do make sure you cover theft because inside jobs are far more common.
Second, estimate the sum assured. This is the maximum amount the insurer will pay if the entire contents and your home are destroyed completely. The sum assured should never be less than the actual value, because that gets classified as under-insurance. In under-insurance cases you will not be paid the full claim amount in any claim, but a lower proportion. A common mistake is that buyers estimate the sum assured to be the total cost of the house including the land. In fact what gets insured is just the cost of constructing the home. Land cost, with one or two notable exceptions, is generally not covered. An "A" grade construction in a metro should cost about Rs 3,000 per square foot.
Third, select the basis on which the loss will be settled. This could be market, reinstatement, or agreed value. In market value, the compensation for the damaged item is settled after deduction for wear and tear. In reinstatement basis, the insurer settles the loss by replacing the damaged property or content with a new one, which is equal, but not better than the damaged one. Finally, in agreed value, the loss will be settled by the insurer on a value that was agreed by you at the time of purchasing the insurance.
There are some important disclosures that you must make when completing the proposal form. Do specify if you have a basement, any commercial activity, or previous accidents. All of these are associated with higher risk and the premium will be increased to factor these in. The standard information required while buying a policy is your address, age of the building, whether it is a flat or a bungalow, or financed by a bank. Very old buildings, over 30 years old, are difficult to insure.
For the contents, most insurers do not ask for detailed item wise details at the time of placing the insurance. If you own expensive art or jewelry then consider having a valuation done. Insurers will identify valuers. Art pieces cost about Rs 1,500 per piece to be valued and jewellery is about Rs 10,000 for up to Rs 2 crore of value.
Claims in home insurance are denied if you do not own the house you insured. This insurable interest is a must. If you are a tenant and have bought home insurance, then you will not be paid a claim because the loss is the landlord's. Similarly, damages due to regular wear and tear are excluded.
If you have a loss, call the insurer as soon as possible. Depending upon the magnitude of loss they might depute a surveyor to inspect the damage. Do take as many photographs as possible and be specific about the cause of damage. The insurer admits claims and determines the value in large part based on the surveyor's report.
A good home insurance for a 1,500 sq ft home will cost about Rs 5,000 to cover just the structure and about Rs 7,000 to cover contents as well.
By, Kapil Mehta
(The writer is co-founder, SecureNow.in)
Source: DNA Money