Did you get your pay on time? Tough times loom ahead for employees
Salary delays are becoming common and absence of timely payout leads to dissatisfaction and loss of commitment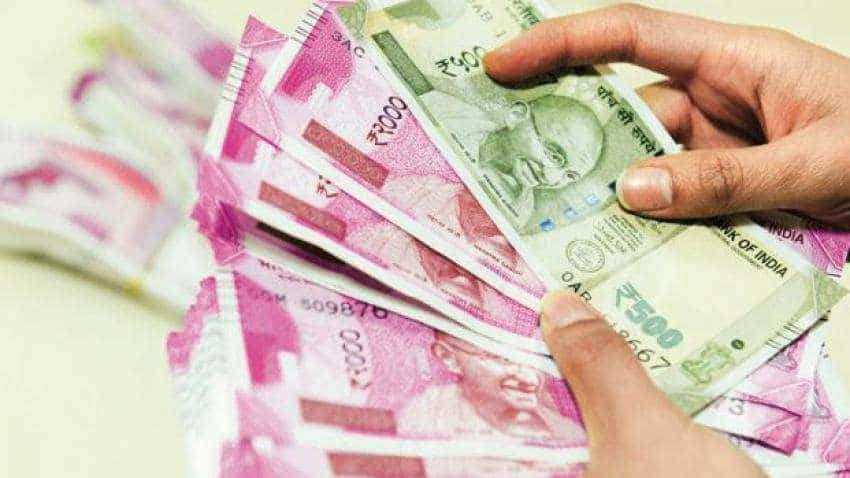 Tough times loom ahead for employees and gig workers as delayed salaries and payments are becoming increasingly common - be it corporates or start-ups. Image source: PTI
Tough times loom ahead for employees and gig workers as delayed salaries and payments are becoming increasingly common - be it corporates or start-ups.
Jet Airways recently delayed salary payments to 20% of its employees. Earlier in March, Air India put on hold salaries of its 11,000 employees. Gammon India also defaulted on staff payments in the past.
Experts say the volatile market scenario, rise of start-up culture, coupled with the trend of employing gig workers or freelancers is contributing to an increase in deferred payments.
The implementation of Goods and Services Tax last year led to the tightening of cash flows for over six months, making it difficult for start-ups and small and medium enterprises to sustain themselves. This left them with no alternative but to delay salaries till the process got streamlined.
"Cash flows are getting tighter for several companies. More so for the start-ups, as well as those in industries like hospitality, tourism and retail. Employees working in these sectors are increasingly dealing with their payments being held back in an abrupt fashion. The Jet Airways payment delays became news but there are multiple other companies whose employees are facing this issue,'' said an expert.
Anuja Mathur, who works in a social sector start-up as a marketing manager, is yet to receive her salaries for September and October. She said although the official pay day at her firm is 10th, payments are at best made only by the 18th or 20th. "But this time we haven't received payments for two months. Being a start-up, there is lack of proper HR practices and we have nowhere to appeal our case."
Similar is the situation faced by gig workers whose payments keep getting delayed for months. A PayPal survey shows 58% freelancers have complained of not being paid or having faced delayed payments.
A timely payout is a hygiene factor, the absence of which leads to dissatisfaction and loss of commitment, said Aditya Narayan Mishra, chief executive of CIEHL HR. "Businesses sometimes go through difficult times and might face cash flow issues. This needs to be explained to employees and contributors well in advance, not at the last moment when the salary gets delayed and employees/contributors are trying to come to terms with it."
Companies should be fully transparent so that employees understand the situation, said Nicolas Dumoulin, managing director, Michael Page India. "What is important is to understand when and how a solution will be reached. As in every communication strategy within crisis management, re-establishing trust with your employees is the key. Companies should try to avoid affecting the junior-level staff and at least try to give them some part of their salary."
Transparent communication for delayed payouts should be done in an orderly manner. Anjali Gulati, founder-director of talent solutions company People Konnect, said communication should include high-level reasons for delay, explanations on when the employer expects to pay and whether it is a one-off case or will continue for a specific period of time. "Advance notice will allow employees to make alternate arrangements and make them feel that the company is in control of the situation and has a line of sight,'' said Gulati.
But is there anything that employees can do?
Mishra said there are legal provisions such as the Payment of Wages Act, Shops and Establishment Act, and so on. "These mandate organisations to pay fair wages on time. Employees can approach employment officers, labour authorities, etc. This is helpful when someone suspects the employer is short-changing its employees and maliciously delaying payments."
Watch This Zee Business Vidoe Here:
However, when an employer proactively talks about the challenges and the industry, in general, is facing a tough situation, legal recourse does not help. "Employees then have to either bear with the situation or look for alternate career options. When they have the proof of having discharged their responsibilities and delivered output, their due wages cannot be denied; their rights to wages are protected by several legal provisions in our law," said Mishra.
This story first appeared in DNA Money: Payday panic
Updated: Thu, Nov 15, 2018
05:40 pm
ZeeBiz WebDesk