Demat account is must for investing in equities; here's all you need to know
 A company listed on stock exchanges is under the obligation to offer the securities in both physical and dematerialised form.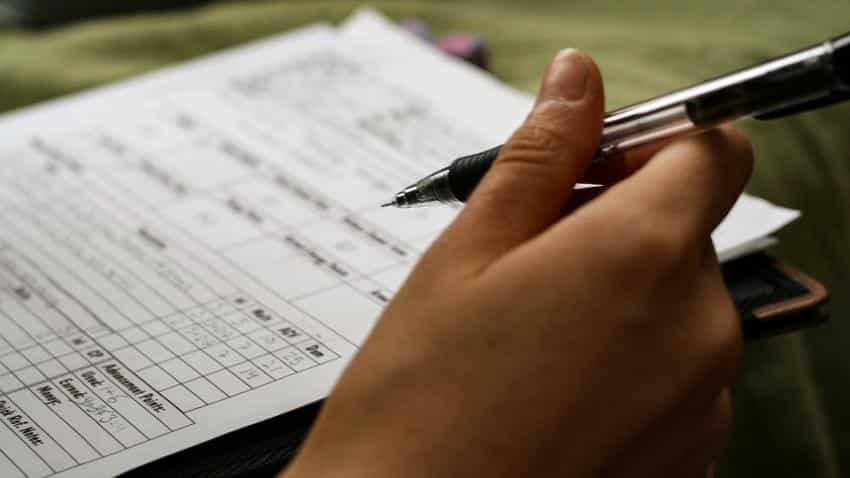 Representational Image: Photo: Pixabay
If are you planning to 'buy' and 'sell' in equity shares, you need to open a demat account, as per the norms of market regulator Sebi.
 
Demat account is a dematerialized account that provides the facility of holding shares and securities in electronic format.
 
Generally, a company listed on stock exchanges is under the obligation to offer the securities in both physical and dematerialised form.
 
But to invest in equity shares, the demat account is considered to be the necessary tool as elimination of physical certificates for these assets was closed from the year 2000.
 
As both Sensex and Nifty benchmarks have touched new highs indicating optimistic future ahead, investors therefore would be more keen on investments in equity shares.
 
So, if you are planning to make investment in equity share, here's a list of few facts related to demat account.
 
According to Angel Broking firm, through this account, investors can transfer their holding through a delivery instruction slip (DIS) or receipt instruction slip (RIS) for buying or selling shares. These slips allow users to provide all the details that are required for executing a transaction smoothly.
 
Demat account holders can provide instructions to their depository participant (DP) to convert physical certificates into electronic form. Alternatively, electronic securities can also be reconverted to physical form, if required.
 
Depository participant (DP) is usually a broker or agent that interfaces with the bank.
 
A holder can freeze his accounts for a certain period, if required. This option can be beneficial if one wants to prevent unexpected debit or credit into one's demat account.
 
This freezing option is also available for a specific quantity of securities held in the account.
 
As these accounts are operated electronically, it means these can be accessed using multiple modes. These accounts can be accessed through the internet using a computer, smartphone, or other smart devices.
 
Also, the National Securities Depository Limited (NSDL) enables users to send instruction slips electronically instead of physically submitting the slip to the DP. This makes the procedure more convenient and less time-consuming.
 
Another major benefit of having a demat account is that when a company is offering dividends, refunds, or interest to investors, these benefits are automatically made available to the account holders.
 
Also, corporate actions like bonus issues, right shares, or stock split are also automatically updated in the demat account of all the shareholders.
 
Benefits of having a demat account
 
It involves low risk, considering the physical certificate can cause risk of thefts, loss or damage. The electronic form has complete access to data, which can be modified as per the investors' need.
 
Having a physical certificate always considered a tedious job, as keeping a track on a company's performance is another added responsibility. To buy or sell equities using physical certificate was also lengthy.
 
Thus, demat account holders can find it more convenient to hold and keep a track of all their investments through a single account.
 
In physical holding, buying and selling were possible only in the specified quantities. The convenience of dealing with odd lots or single security was also not available, but demat account eliminates this issue.
 
Extra expenses arising while investing in equities through demat is also eliminated. Earlier, an investor has to pay several additional costs like stamp duty, handling charges, etc in having a physical holding. Hence, it is always better to have a demat account than a physical certificate.
 
If you are a new investor, here's how you can open a demat account.
 
To open a demat account, you have to approach a DP, and fill up an account opening form. The list of DPs is available on the websites of depositories namely CDSL and NSDL.
 
Secondly, while filling the demat form, you must enclose photocopies of some documents for proof of identity and proof of address.
 
Thirdly, an investor will have to sign an agreement with DP in the depository prescribed standard format, which has details of rights and duties of investor and DP. You will be entitled to receive a copy of the agreement and schedule of charges for future reference.
 
A DP will open your demat account and provide you the number of the account, which is also called beneficial owner identification number (BO ID).
 
All your purchase and selling amount will be credited to this account. If you sell your securities, your demat account will be debited.
 
In case you have a physical asset, here's how you can convert them into demat.
 
You can convert your physical shares to demat form by opening a recipient account with a depository participant. Depository participant (DP) is usually a broker or agent that interfaces with the bank.
 
To open the beneficiary account, you need to fill up the account opening form properly and signing a deal with the depository participant - which involves information like your bank account, name, address, branch of the bank, etc.
 
Next step would be to dematerialize the physical shares. Fill up the DRF or Dematerialization Request Form given by the depository participant and submit your share certificates along with the form.
 
The DP then submits the certificates to the registrar of the issuer company. In most of the cases, applicant gets the electronic request and physical shares and DRF within two weeks after verification done by the company.
 
On completion of the process, your DP will provide you periodic statements of your holdings. Apart from this, DP also updates the account of the clients on a regular basis especially after any transaction.
Get Latest Business News, Stock Market Updates and Videos; Check your tax outgo through Income Tax Calculator and save money through our Personal Finance coverage. Check Business Breaking News Live on Zee Business Twitter and Facebook. Subscribe on YouTube.
Updated: Tue, Jan 16, 2018
02:14 pm
Mumbai, ZeeBiz WebDesk