Credit card dues payment: How to get rid of credit card debt fast?
If credit card payments not done in time, there are a host of charges you will be eligible for, which makes your repayment even more burdensome.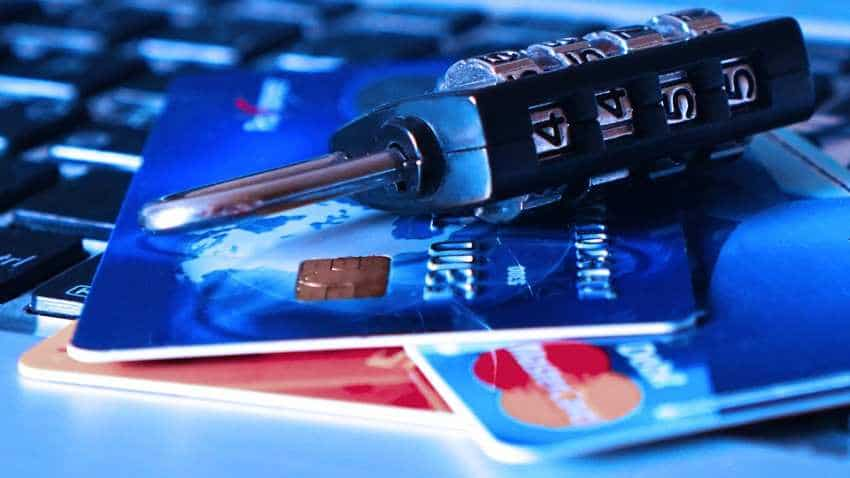 Representational Image: Photo: Pixabay
Credit cards have become a very useful tool especially when there is a need for financial aid in an emergency. They were tough to secure once, but times have changed, and now getting one has become very easy. Earlier, there was a list of factors like how much you earn, or how much is your capacity to repay, your details with other loans, etc. would be taken into consideration. But now, almost every bank is offering you a credit card even with a salary of Rs 15,000 - Rs 20,000. Many times, the moment you open your salary bank account, you are given the option to even avail a credit card. 
However, considering the demand for credit card and usage rising further, it also brings the question of how to repay that debt you owe your bank using this tool.
If credit card payments not done in time, there are a host of charges you will be eligible for, which makes your repayment even more burdensome.
Ranjit Punja CEO and Co-Founder, CreditMantri said, "With the increasing push on digital transactions, credit card usage in India is increasing day by day. While credit cards are extremely convenient and their importance is evident, credit card debt is something that is taken for granted."
In Punja's view, unpaid credit card outstanding amounts carry the highest rate of interest which can range anywhere between 24-48% per annum. Paying such exorbitant rates of interest on any debt will undoubtedly take a toll on the financial health of an individual.
While avoiding such debt is the best way to go about, a few of us may have erred and ended up with credit card debt. There is no need to panic though, for there are simple ways through which you can clear your credit card debt faster.
Let's find out how you can repay your credit card debts faster, as per CreditMantri. 
#ZBizSpecial | #MakarSankranti के मौके पर डिम्पी कालरा से जानिए कमाई का गोल्ड शेयर।@AnilSinghviZEE @dkalra81 pic.twitter.com/28pv6YpHHP

— Zee Business (@ZeeBusiness) January 14, 2019
Pay Attention To Your Credit Card Statement: 
If you are getting into credit card debt, it clearly means that you are spending more than what you can afford to pay. So, pull out a couple of your credit card statements and analyze your spends. It will also help you monitor unauthorized transactions and usage patterns of add-on cardholders if any.
Should you have more than one credit card, it might be time that you took stock of the usage on each of them and close some if you feel they are the cause of overspending.
Pay Off Debt With Highest Rate Of Interest First: 
When it comes to debt, it is always ideal to pay off the one with the highest rate of interest first. 
So, if you are facing problems paying your credit card debt and some other debt, you should focus your attention towards credit card debt first, so that you can be saved from paying huge amounts of interest.
Use Debt Consolidation Loans: 
If you are faced with paying too many loans/debts, you may find yourself missing out on EMI's or losing track of your repayment schedule. In cases like these, you could approach your lender for a debt consolidation loan. You could use a debt consolidation loan to consolidate all your loan accounts under a single loan account. 
However, bear in mind that secured loans like home loans or vehicle loans cannot be consolidated.
In extreme conditions, you could avail a personal loan to pay off your credit card debt. However, this should be used only as a last option. Availing debt to clear another debt is a bad idea!
Consider Balance Transfer: 
Many credit card issuers allow for balance transfer on credit cards, which means that you can transfer one or more outstanding balances to a new card. This is helpful as the new card allows you an interest-free period of 90/180 days, during which you can make arrangements to clear your debt. 
Card issuers charge a fee on balance transfer, so choose the one with the lowest fee. Also, you should know that the holiday period is only on the balance transferred, any fresh usage will continue to be treated in the normal way. 
Smart Utilisation Of Your Card:  
Your credit card is a wonderful instrument for payments. All it needs is a smart way of utilizing your card so that you can remain out of debt. It is important to be aware of your credit card statement dates so that you can make payments on time. 
Use auto-debit facility if you feel you are prone to miss payments. Make effective use of reminders, if needed. If you have more than one card, use billing dates on the cards to your advantage.
Conclusion! 
It is very easy to spend on your credit card, but it takes a conscious effort on your part to remain out of debt. Credit card debt is not only financially taxing, it also takes a toll on your credit score. 
Hence, in CreditMantri's view, you ought to clear your credit card debt at the earliest by using any method stated above.
 
Get Latest Business News, Stock Market Updates and Videos; Check your tax outgo through Income Tax Calculator and save money through our Personal Finance coverage. Check Business Breaking News Live on Zee Business Twitter and Facebook. Subscribe on YouTube.
Updated: Mon, Jan 14, 2019
03:03 pm
Mumbai, ZeeBiz WebDesk