Can borrowing lead to greater debt, or is it just a myth?
Borrowing means an individual or a country receives a sum of value in exchange for an obligation to pay back the total amount at much higher rate during a specific time period in the future.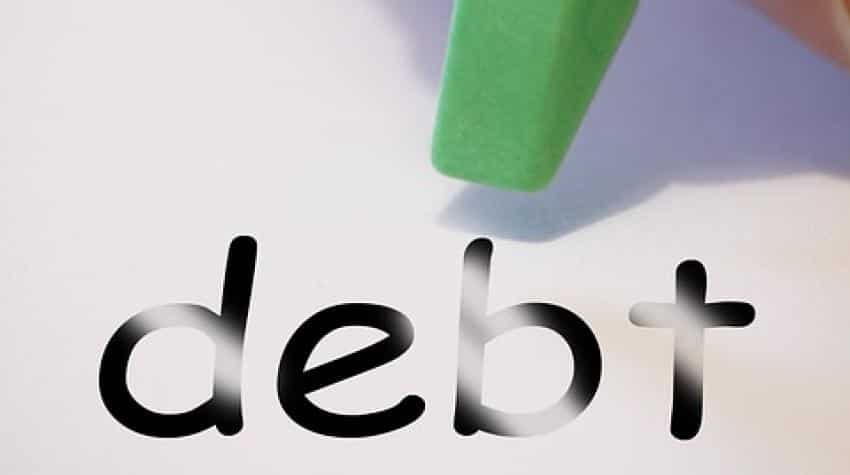 Representational Image: Photo: Pixabay
Updated: Mon, Mar 26, 2018
01:37 pm
Mumbai, ZeeBiz WebDesk
The concept of 'borrowing', whether it be for economic needs of countries and institutions or personal requirement, has been followed since ages. Borrowing means an individual or a country receives a sum of value in exchange for an obligation to pay back the total amount at a much higher rate for a specific time period in the future. However, borrowing is not limited to bank giving you a loan, it has in current world, modernized. This has brought in more reasons for individuals  to be confused about the medium/s to opt for when they want financial aid or even how they will be financially impacted. In India, for individuals, many banks and financial institution provide loans either through credit cards or personal loans at a fixed rate or floating rate of interest. 
According to Qbera.com, as the whole world comes in a state of perpetual debt, one needs to ask themselves whether the concept of debt merely virtual? Or is it not? Most importantly, how does borrowing affect you as an individual? Will borrowing, as is quite evident from events in the past, always lead to financial misery? Or is it just a myth? Let's try and find out!
Aditya Kumar, Founder & CEO Qbera.com explains on whether borrowing can lead to a debt trap for an individual or not. People often find themselves puzzled about the type of borrowing instrument to pick. In today's world, the most fitting borrowing options, at least for salaried individuals (they make up for the majority in the present-day borrowers' community), are credit cards and personal loans. With banks and financial institutions constantly upgrading their credit products, borrowers often find themselves confused in choosing the ideal credit product.
Different credit products work differently. 
Kumar says, "While we evaluate whether or not borrowing can lead to insurmountable debt, we'll have to consider the individual workings of different credit products and how each of them play a diverse role in our overall financial health."
How much do credit cards and personal loans affect the debt?
Individuals with good credit scores will have multiple lending institutions offering them access to a multitude of credit instruments. This is where it is immensely essential to exercise the element of caution. We've often come across instances where debt has enveloped communities on a global scale in its dark underbelly.
Personal loans are unsecured loans that come with an interest rate between 11% and 16%, sometimes more (can overshoot 20% too). These loans often require you to have a good credit score in order to be eligible. The quantum of amount that you can borrow is directly proportional to your income. Tenure options usually stretch up to 5-year or 7-year periods or even longer.
Sometimes, a good credit score will give you access to multiple loans. With a good income level, you'll have multiple financial institutions offering you loan options. Let's say you take your options. Now, losing your job or your source of income will be detrimental to your financial interests – this is something you would agree without question.
A situation like this has only one deduction – borrowing will in fact, lead to great debt.
However, if your income level is good, you have more than one source of income, and only one loan account where your monthly repayment is less than 30% of your monthly income, borrowing will not lead to a great debt.
As such, whatever way you look at it, borrowing can, or wouldn't lead to great debt. Debt management is what makes the difference.
As a matter of fact, taking a personal loan to make an investment or purchase an insurance product is a great example to demonstrate borrowing in good light, not leading to great debt of course (if managed effectively).
Credit cards are similar to personal loans, only that they come with a much higher rate of interest. Interest rates on certain credit cards stand at over 40% p.a. Having multiple credit cards and not giving due importance in managing your debt to income ratio can definitely lead to dangerous debt levels.
The right approach to borrowing is to effectively manage your debt to income ratio – at any point, your monthly debt repayments should not exceed 40 percent of your income (ideally, 30% should be your limit). If it does, you are approaching unfriendly territory.
Why borrowing doesn't always lead to great debt?
After having understood the dangers of excessive borrowing, then know that controlled borrowing DOES NOT lead to intractable debt, but does in fact help grow the individual or the economy as the case may be.
With the steady increase in disbursal of personal loans and other credit products, banks in India have posted steady financial growth.
While NPAs have been an area of concern, steps to curb their emergence can show increased borrowings in great light.
Credit cards have improved purchasing power of individuals, also helping them improve quality of life.
In conclusion, borrowing doesn't necessarily lead to great debt. Management of debt is what leads to financial ruin or financial freedom.
Get Latest Business News, Stock Market Updates and Videos; Check your tax outgo through Income Tax Calculator and save money through our Personal Finance coverage. Check Business Breaking News Live on Zee Business Twitter and Facebook. Subscribe on YouTube.