Amazon Pay, Paytm, PhonePe, MobiKwik, PayU and Ola Pay – 3 GAME-CHANGERS for you
Your mobile wallets are much more efficient now. Want to know how? Here is the answer! The Reserve Bank of India (RBI) in its latest Monetary Policy announcements on 7 April 2021 has announced certain measures that will bring more value to the services your mobile wallets like Amazon Pay, Paytm, PhonePe, MobiKwik, PayU and Ola Pay offer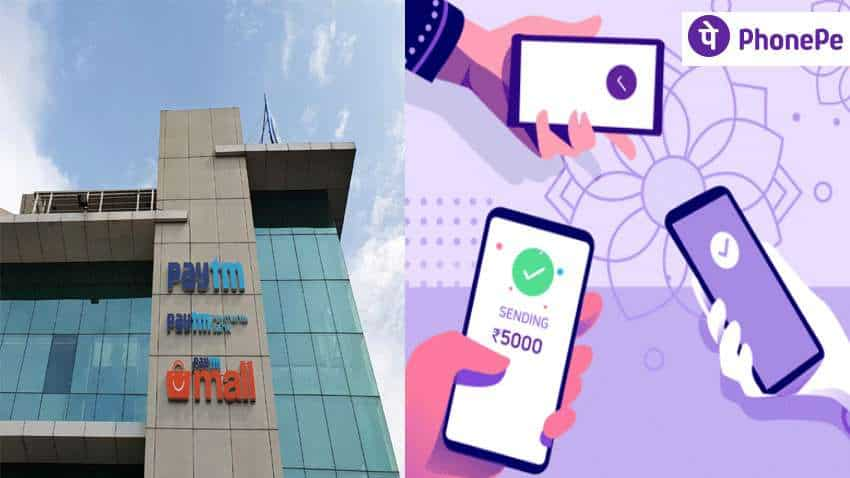 RBI has also allowed the users of payment wallets to keep amounts up to Rs 2 lakhs. Presently, individuals can keep a maximum balance of Rs 1 lakh
Your mobile wallets are much more efficient now. Want to know how? Here is the answer! The Reserve Bank of India (RBI) in its latest Monetary Policy announcements on 7 April 2021 has announced certain measures that will bring more value to the services your mobile wallets like Amazon Pay, Paytm, PhonePe, MobiKwik, PayU and Ola Pay offer. 
RBI Governor Shaktikanta Das announced three key measures that will make your mobile wallets more efficient. The RBI has increased the ambit of the RTGS and NEFT payment modes to non-bank entities payment space including Prepaid Payment Instrument (PPI) issuers, Card Networks, White Label ATM (WLA) operators, Trade Receivables Discounting System (TReDS) platforms). Non-bank payment system operators include Amazon Pay, Paytm, PhonePe, MobiKwik, PayU and Ola Pay etc. This will enable the users of these services to transfer funds via RTGS and NEFT modes. 
See Zee Business Live TV Streaming Below:
RTGS is Real-Time Gross Settlement while NEFT is National Electronic Funds Transfer. 
Secondly, it has allowed the users of payment wallets to keep amounts up to Rs 2 lakhs. Presently, individuals can keep a maximum balance of Rs 1 lakh.  
Third major decision was making interoperability of mobile wallets mandatory. This means that a PayTm wallet holder will soon be able to send money to, say, a MobiKwik, Amazon Pay or Ola pay and vice versa. 
The Central Bank has taken this decision to further encourage the digital payment among the people. So, your mobile wallets are now as good as your bank accounts.  
Want to send money from your wallet to your bank account?  
As the NEFT and RTGS facilities have been allowed in the payment wallets, you can add any beneficiary, including your own bank accounts and start sending money. While the money can be reversed to your accounts by raising a request with the wallet service, it will be easier to send money back to your bank account swiftly. 
RBI has also allowed cash withdrawal facility in pre-paid instruments of non-banks, subject to a limit, for full-KYC PPIs of non-bank PPI issuers as well. Presently, cash withdrawal is allowed only for full-KYC PPIs issued by banks and this facility is available through ATMs and PoS terminals.
Updated: Mon, Apr 12, 2021
05:21 pm
New Delhi, ZeeBiz WebDesk