Abans Holdings IPO review by Anil Singhvi: Subscribe or avoid? Check recommendation
Abans Holdings IPO Review: In 2020, the company had a revenue of around Rs 2765 crores which came down to Rs 638 crore in 2022. This financial year till August 31, the company recorded a revenue of Rs 285 crore.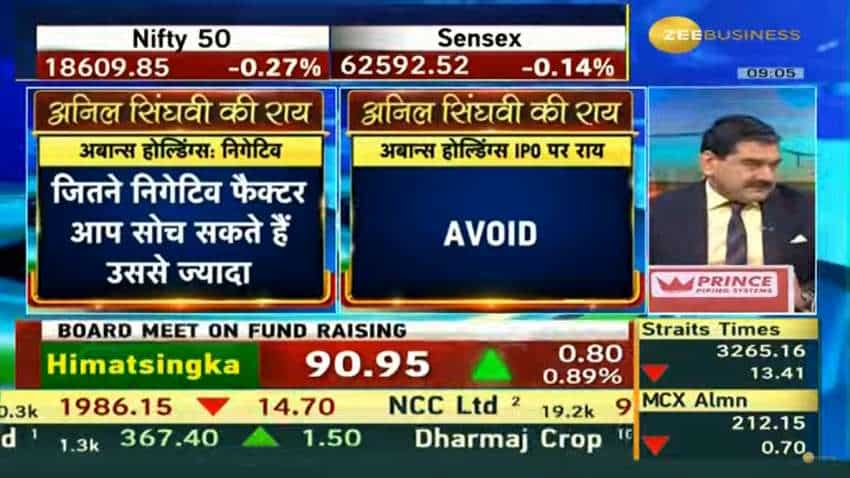 Abans Holdings IPO Review: Abans Holdings has invested in many unnecessary unlisted debentures and committed equity.