Stocks to Buy With Anil Singhvi – Experts pick SBI Card, Hero MotoCorp, DLF, HDFC Life and Rallis India; Know what works for them this week
Budget 2021 - Pick of the Week – Which sector will see action during this week? Where will the money-making opportunities come from? In chat with Zee Business Managing Editor Anil Singhvi, market experts Sumeet Bagadia, Sandeep Wagle, Kunal Saraogi, Himanshu Gupta and Sandeep Jain give Budget 2021 picks, that are expected to bring handsome returns for the investors
Budget 2021 - Pick of the Week – Which sector will see action during this week? Where will the money-making opportunities come from? In chat with Zee Business Managing Editor Anil Singhvi, market experts Sumeet Bagadia, Sandeep Wagle, Kunal Saraogi, Himanshu Gupta and Sandeep Jain give Budget 2021 picks, that are expected to bring handsome returns for the investors. Know which stocks the picked and why? (#PickofTheWeek)
Top Stock to Buy with Anil Singhvi – SBI Card
Analyst Kunal Saraogi recommends a buy on SBI Card. There has been a big upside in this stock seen on Friday. There was a decisive close above Rs 1000. The upward trends are likely to continue over the week, he said. He puts the stop loss at Rs 995 while the target price at Rs 1090, which will be the first target. The next target price is Rs 1125.
Top Stock to Buy with Anil Singhvi - Hero MotoCorp
Another analyst Sandeep Wagle also gave his Pick of the Week. He picked Hero MotoCorp. He said that the auto stocks were outperforming, and this week is likely to see similar trends. He expected a similar move replicated in this counter as has been with Bajaj Auto. This stock is currently trading around Rs 3375. He puts the Stop loss at Rs 3330. His weekly target is Rs 3600. Source: Reuters
Top Stock to Buy with Anil Singhvi – DLF
Top Stock to Buy with Anil Singhvi – HDFC Life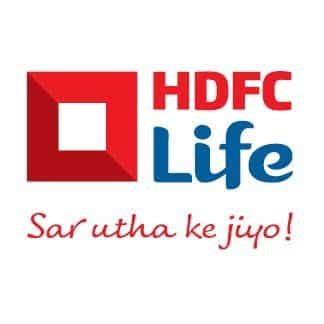 Sumeet Bagadia said that insurance sector will be in action during this week and a stock from this sector will be a Pick of The Week for him. He said that the investors should keep an eye on the insurance space. He named HDFC Life as his Budget 2021 stock pick. His advice to investors is to have a long position on this stock. A long position should be initiated between Rs 680-Rs 685 in this counter, he said. He said that the support in this stock is around Rs 670. The first hurdle for this stock will be around Rs 700. This will be its first target price.
Once this hurdle is crossed there will an upside open in this stock. He said that the counter could see a move between Rs 730-Rs 740. Source: Website