Petrol, diesel prices cut by as much as Rs 5; see what Arun Jaitley said
Finance Minister Arun Jaitley today announced a Rs 2.50 a litre cut in petrol and diesel prices, factoring in excise duty reduction of Rs 1.50 per litre and asking oil companies to absorb another Re 1.  He also asked state governments to follow suit by cutting a sales tax or VAT by a similar amount. Following Centre's move, Maharashtra government has also announced a Rs 2.5 reduction on the petrol. Top sources said that the state government is also considering a reduction in the prices of diesel. BJP-ruled Gujarat, Tripura and Chhattisgarh governments have also announced a similar reduction in oil prices. Other BJP-ruled states are expected to follow suit. Key highlights of FM jaitley's speech:
Centre gives Rs 2.5 per litre relief on Petrol, Diesel: Arun Jaitley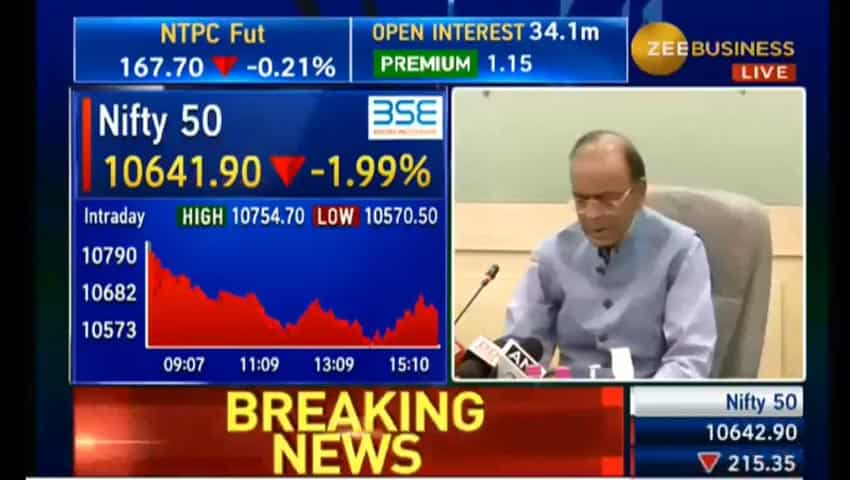 Brent crude oil at four-year high behind price cut: Arun Jaitley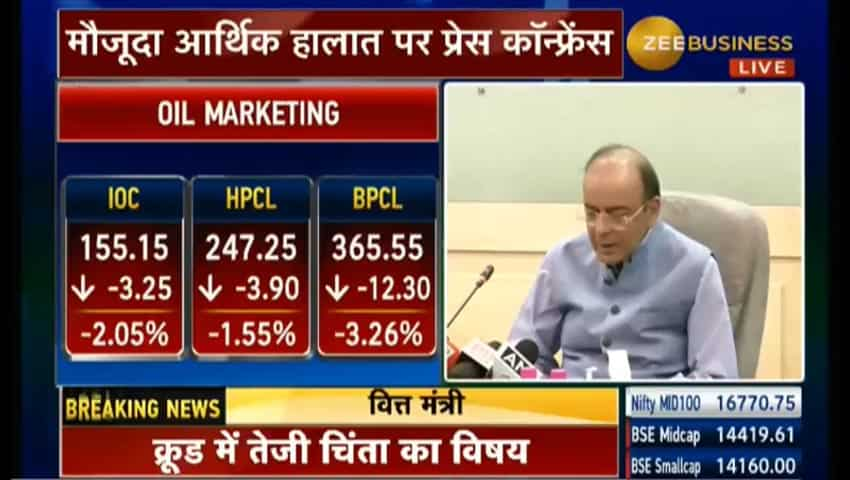 Rs 10,500 crore impact on revenue: Arun Jaitley
Asked states to give similar relief: Arun Jaitley
Macroeconomic indicators stable: Arun Jaitley
Inflation in India, however, is still moderate at less than 4 pe cent and higher direct tax collections give comfort with regard to fiscal deficit. Several macroeconomic data is indicating stable measures. The first quarterly results have shown an 8.2% growth. Inflation is still moderate less than 4%: Finance Minister Arun Jaitley.