Noida-Greater Noida Aqua Line Metro inaugurated by Yogi Adityanath: Fare, route, map, stations; all details here
Good news for Noida, Greater Noida commuters! The much-awaited Noida-Greater Noida Aqua Line Metro rail has started its operations today. Uttar Pradesh Chief Minister Yogi Adityanath inaugurated the line on Friday afternoon. The metro will connect Sector 51 in Noida to the Depot Station in Greater Noida. There are a total of 21 stations on the route -- 15 in Noida and six in Greater Noida -- covering a distance of over 29.7-km. The NMRC boasts of the modern signalling system. It has also installed platform screen doors for the safety of passengers. Every station has free basic amenities like toilets and drinking water. It will also be producing 10 MW solar energy using the installed solar panels. To make the stations more attractive, the NMRC has collaborated with Kiran Nadar Museum of Art to place a series of public art installations across 10 of these stations. 
Noida-Greater Noida Aqua Line Metro Fare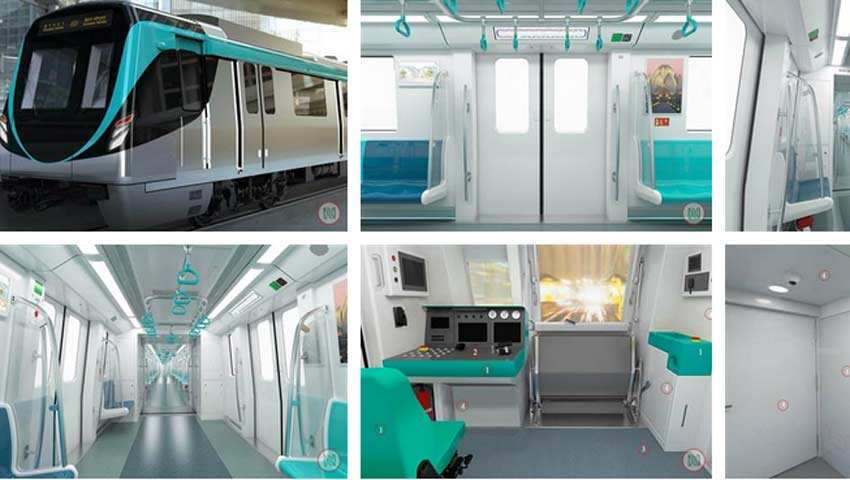 Noida-Greater Noida Aqua Line Metro: The fare of the Aqua Line Metro is cheaper than Delhi Metro. The NMRC has also adopted a similar approach like Delhi Metro where fares will be cheaper for Smart Card holders. Travelling one station would cost Rs 10 on an QR-coded ticket and Rs 9 via smart card; 2 km would cost Rs 15 on ticket and Rs 13.50 on smart card; 3 to 6 km would cost Rs 20 via ticket and Rs 18 on smart card; 7 to 9 km would cost Rs 30 on ticket and Rs 27 on smart card; more than 10 stations but less than or 16 stations would cost Rs 40 via ticket but Rs 36 via smart card; and going beyond 16 stations would cost Rs 50 via ticket but Rs 45 via smart card.
Noida-Greater Noida Aqua Line Metro Route Map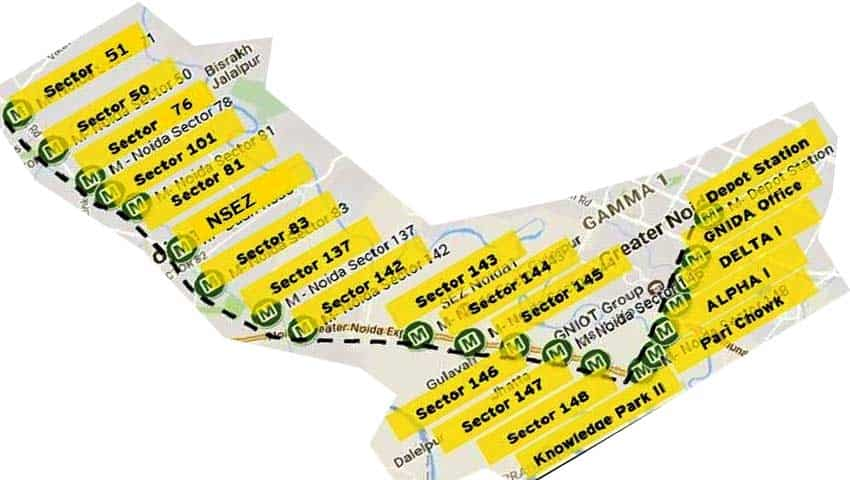 Noida-Greater Noida Aqua Line Metro Stations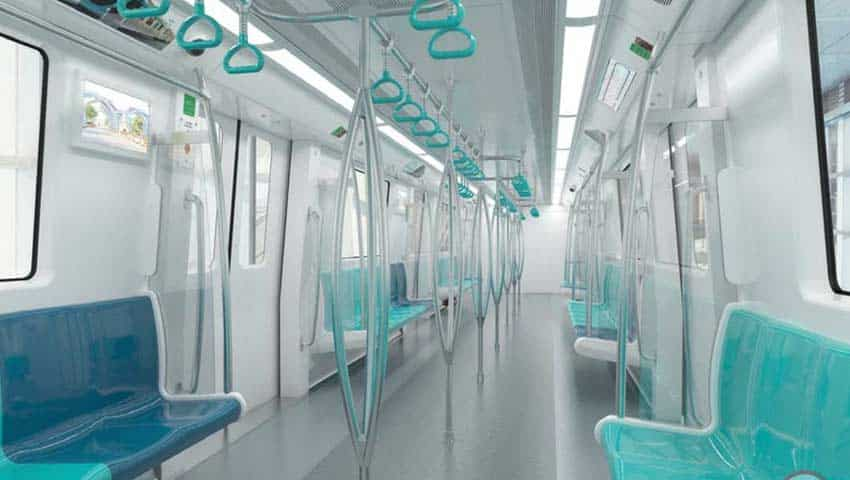 Noida-Greater Noida Aqua Line Metro rake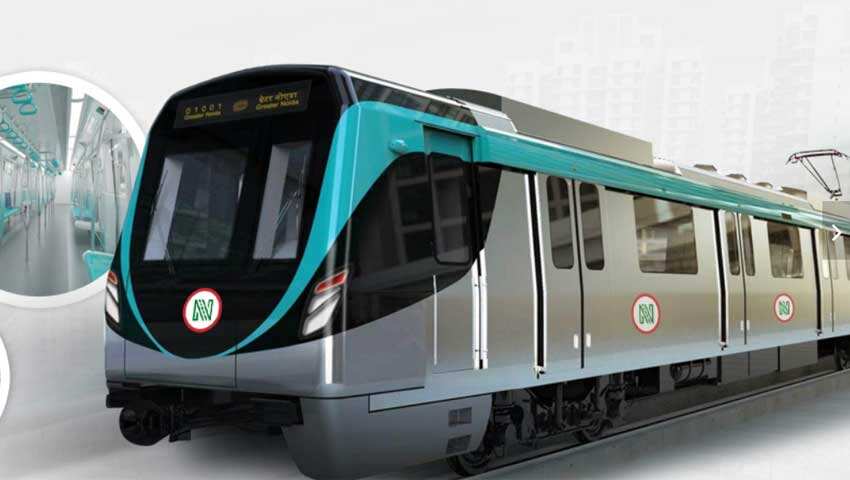 How to get NMRC's Aqua Line to DMRC's Blue Line?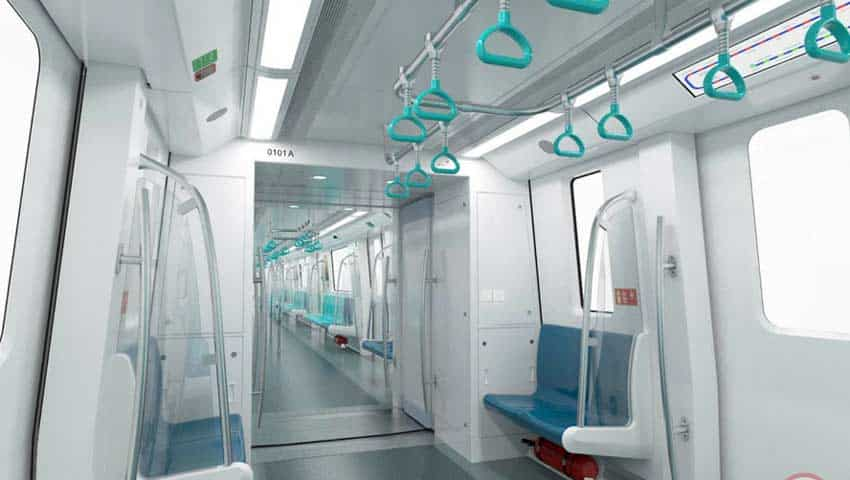 There isn't a direct interchange facility between Noida Metro's Aqua Line and Delhi Metro's Blue line. Also, you should keep in mind that NMRC Smart Cards will not work on Delhi Metro and vice versa. If you want to catch Aqua Line from Blue Line or do the opposite, you will have to get down at the Sector 52 metro station of the Blue Line, which will further get extended to the Noida Electronic City station, and reach the Noida Sector 51 station of the Aqua Line, covering a stretch of around 200 metres. However, for that, you will have to wait a little more as the Blue Line extension project is under construction. As of now, the Blue line starts from Dwarka Sector 21 and runs till Noida City Centre. Once the construction gets completed, it will be extended till Noida Electronic City covering Noida Sector 34, Noida Sector 52, Noida Sector 61, Noida Sector 59, and Noida Sector 62 before finally reaching Noida Electronic City.
Noida-Greater Noida Aqua Line Metro Smart Cards