Maidens' voyage aboard the Mhadei make it home
Jul 15, 2016, 01:34 PM IST
India's first all-women crew ocean voyage with six women officers from the Navy returned to Goa on Thursday after a successful voyage to Mauritius.
The Mhadei which is the Indian Navy's only Ocean going sail boat, covered a distance of over 5,000 nautical miles through treacherous monsoon seas and heavy winds.
The journey from Goa to Mauritius began on May 24 and reached Port Louis, Mauritius, on June 14.
The all-women's team, including Skipper, Lieutenant (lt) Commander Vartika Joshi, and her five-member team comprising Lt B Aishwarya, Lt P Swathi, Lt Pratibha Jamwal, Lt Vijaya and SLt Payal Gupta were received by Vice-Admiral Girish Luthra, flag officer Commanding-in-Chief Western Naval Command.
This trialling journey served as motive to prepare the women for rough weather expected to be encountered by them in the Southern Ocean during their circumnavigation of the globe.
First open-ocean voyage of the Navy's all-women crew. Twitter
Mhadei returns after successful completion of All Women Expedition. Twitter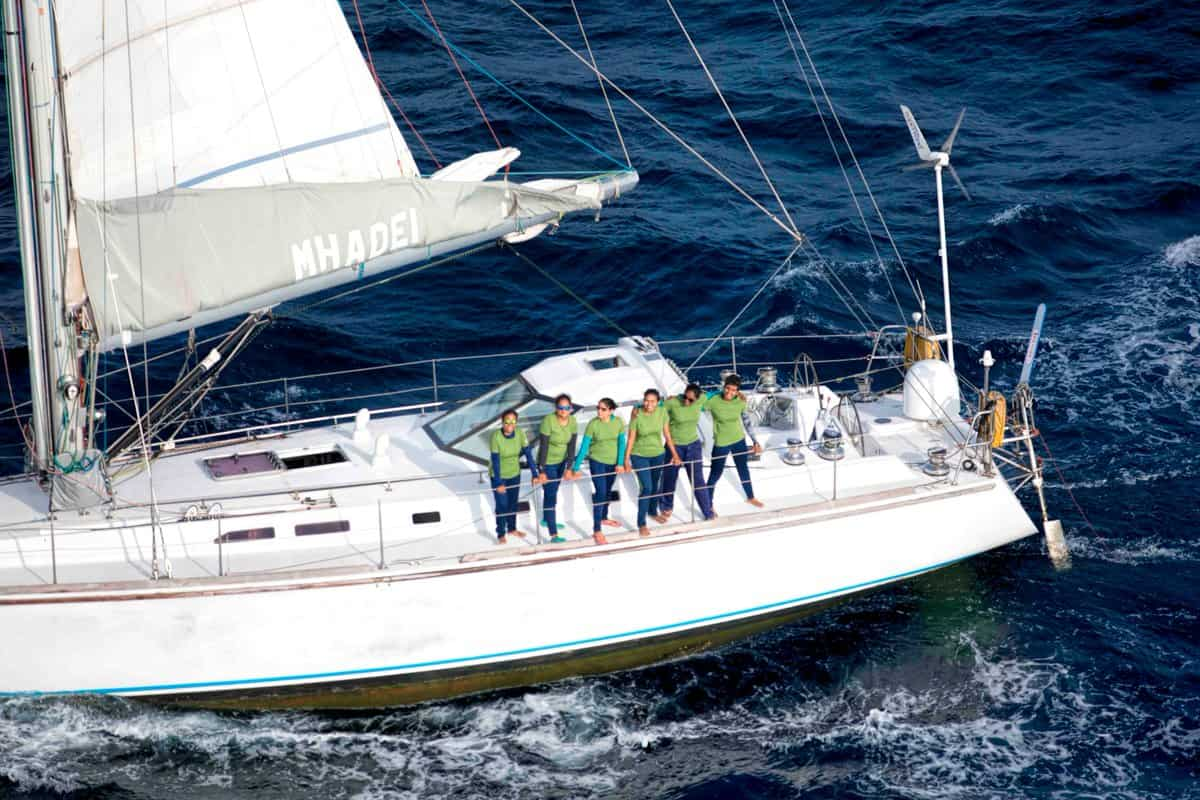 A spokes person from the Navy tweeted congratulations to the four brave crew members on successfully completing the journey. Twitter
Grilling events at sea were meant to prepare the ladies for their globe circumnavigation journey. Twitter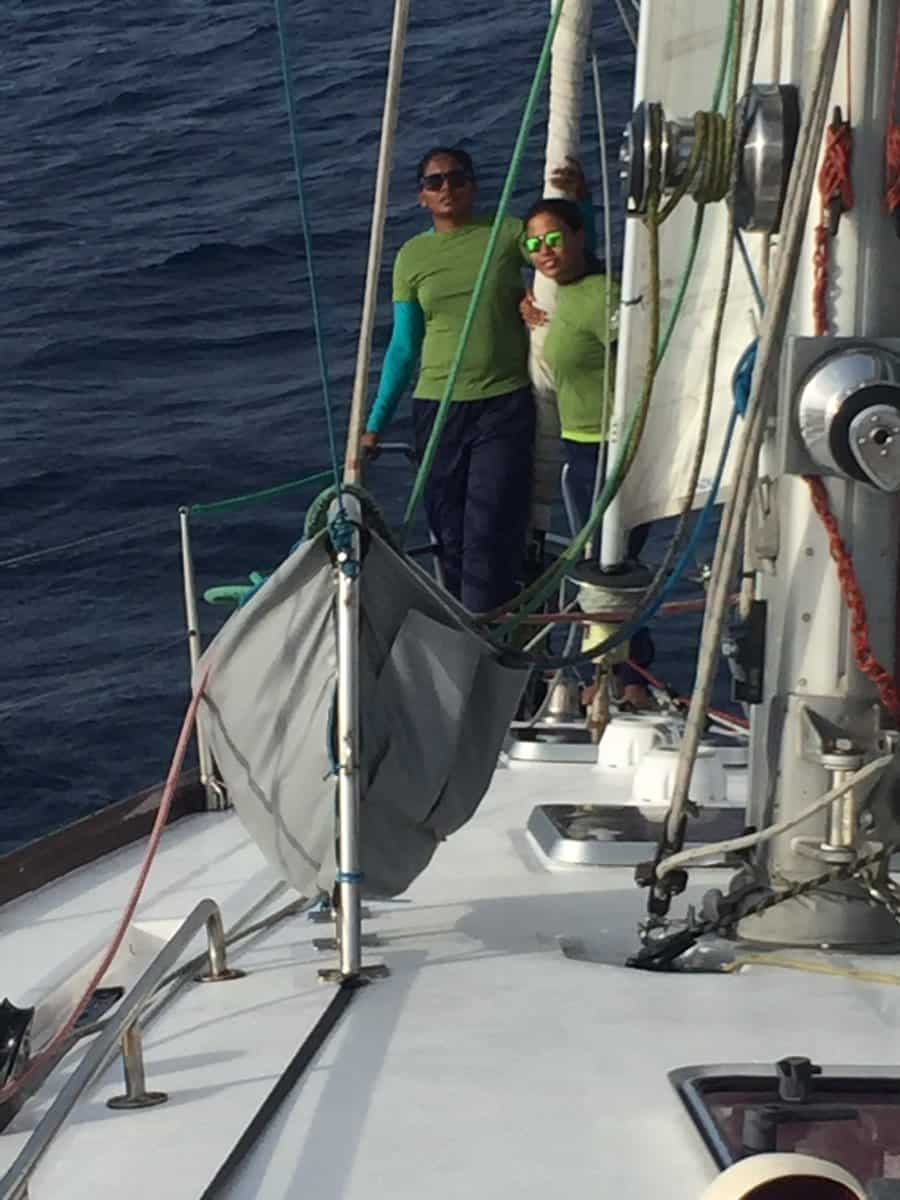 Ladies creating historic moments in Indian Navy's history. Twitter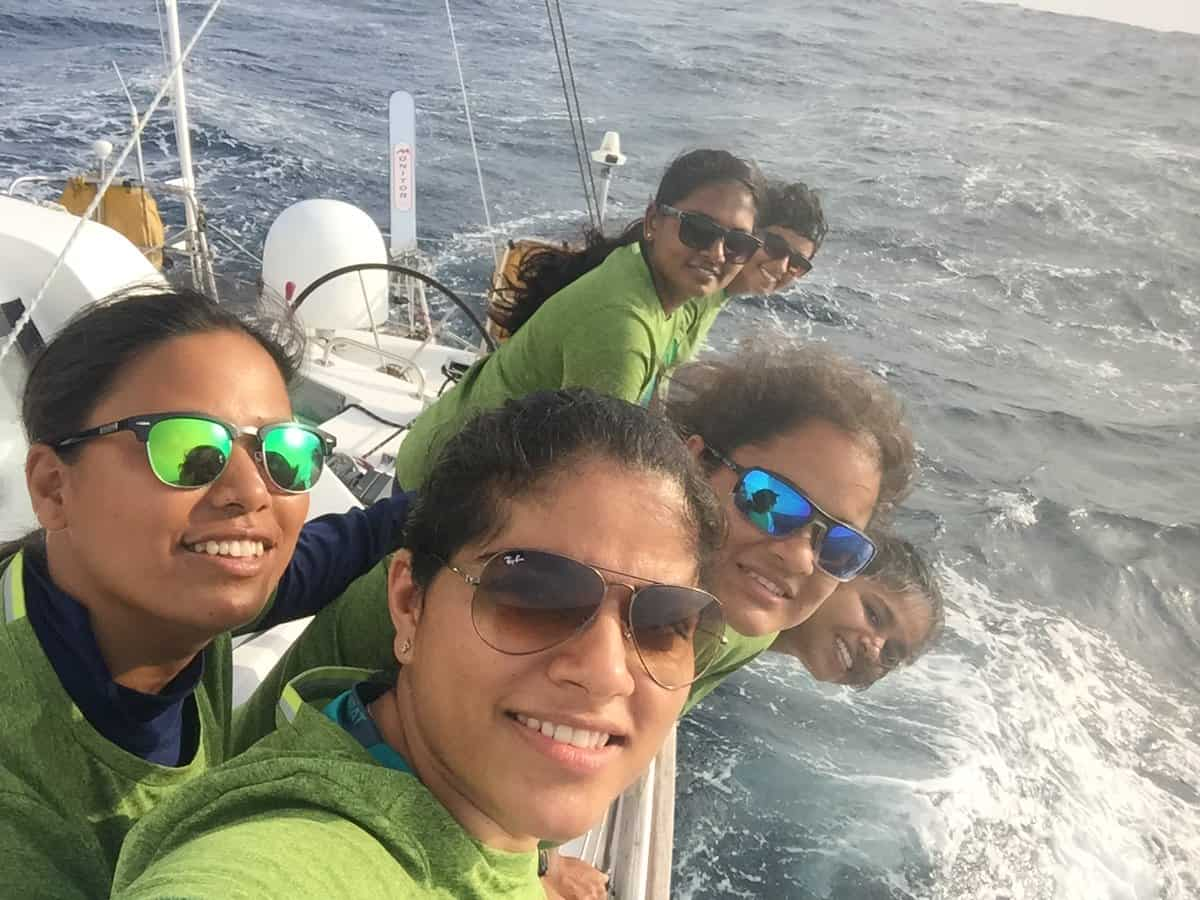 Welcome of Mhadei at homeport in Goa on Thursday. Twitter