PM Modi gives Indian squadron warm send-off to Olympics
Prime Minister Narendra Modi met the Indian athletes bound to compete in this years Rio Olympics on Monday at the Manekshaw Centre.
Along with congratulating them on representing the country, he wished them luck before giving them a warm send-off.
Some of the athletes were Yogeshwar Dutt, Jitu Rai, Manavjit Singh Sandhu, Heena Sidhu, PV Sindhu, Deepika Thakur, Babita Kumari, Shiv Thapa among others.
  
Here are a few of the moments captured between the noble athletes and the Prime Minister of India.
Prime Minister Narendra Modi meets the athletes and sportspersons in New Delhi. PTI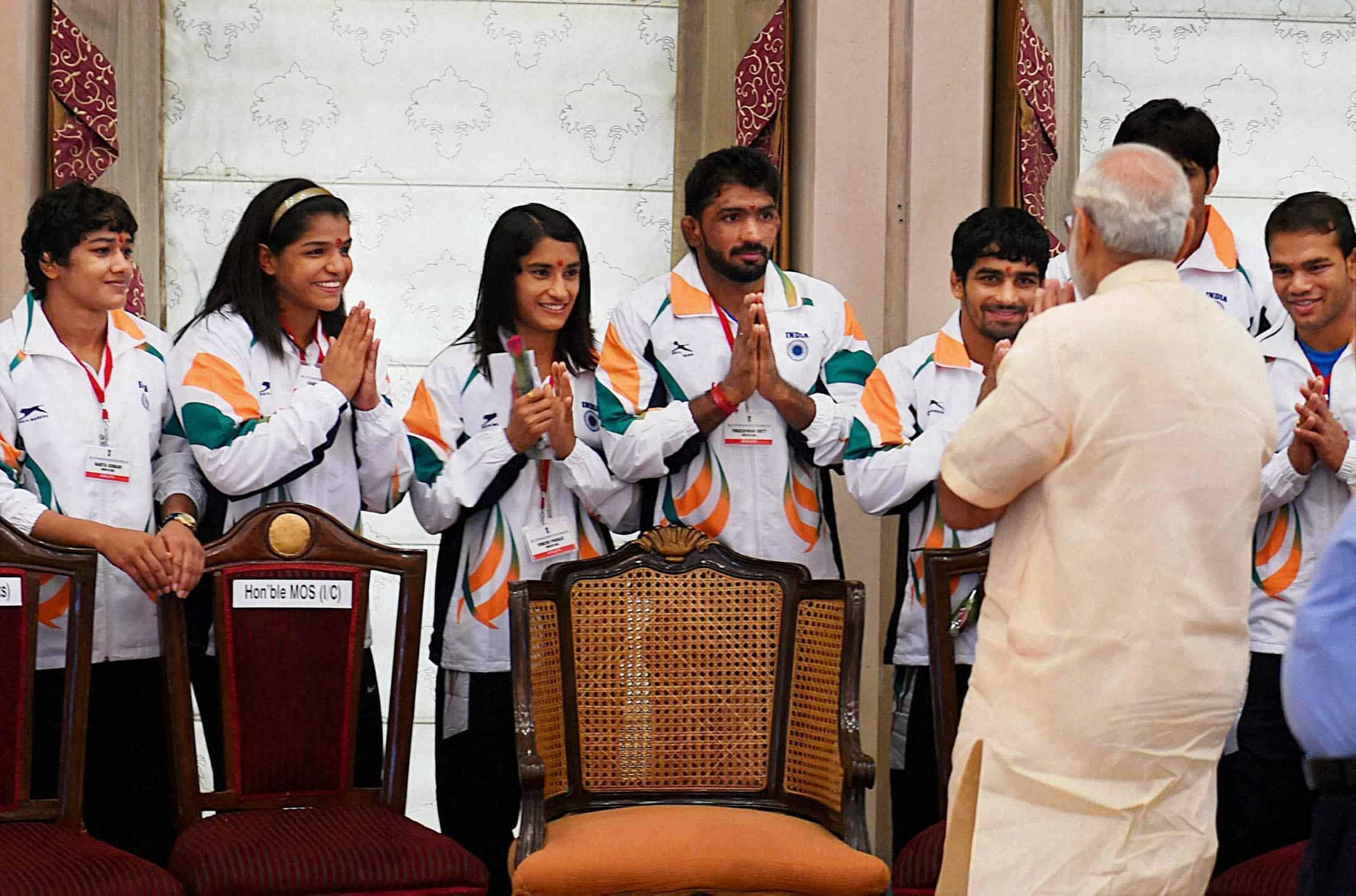 Prime Minister Narendra Modi with Indian wrestler Yogeshwar Dutt at Manekshaw Centre. PTI
Badminton player, P V Sindhu shakes hands with PM Modi. PTI
PM Modi and Indian boxer, Shiv Thapa at Manekshaw Centre. PTI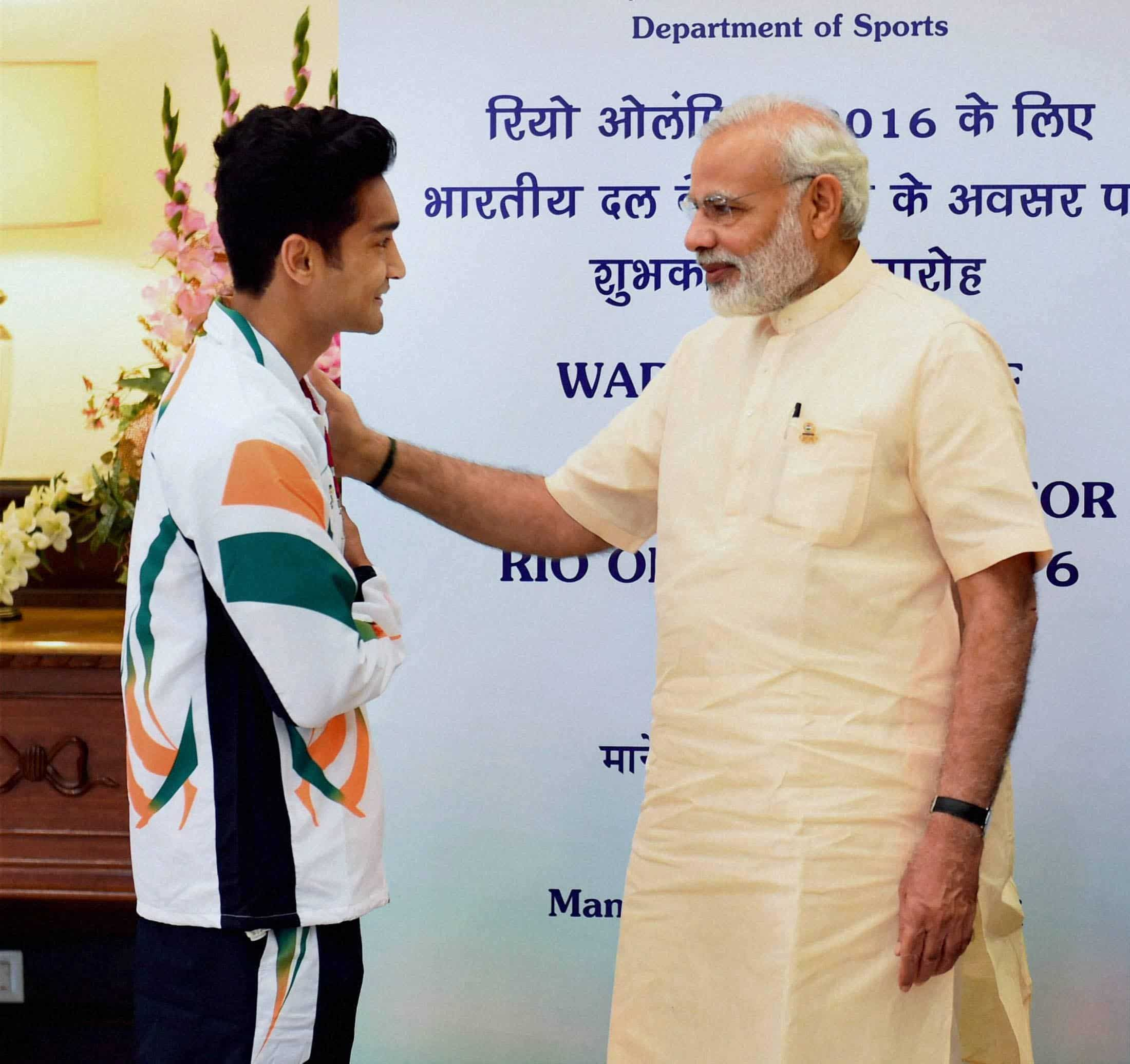 Wrestler Hardeep seeks the blessings of Prime Minister Narendra Modi at a warm send-off ceremony. PTI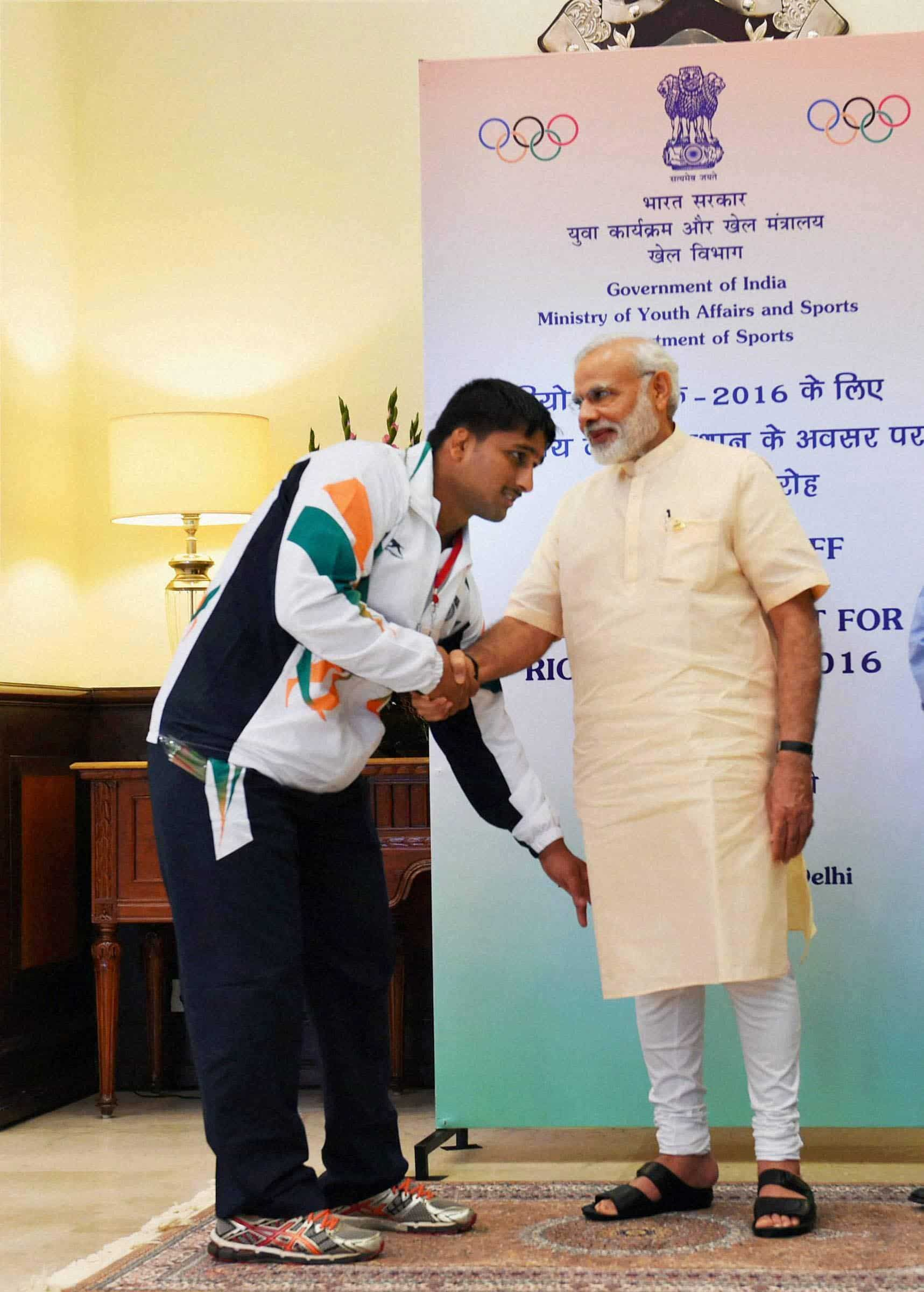 Prime Minister Narendra Modi shakes hands with wrestler Babita Kumari. PTI
The group of athletes also indulged in a short selfie session with the Prime Minister at the send-off ceremony. PTI