Lok Sabha elections - Bollywood linking: Mohabbatein to Gangs of Wasseypur, these poll memes are both witty and inspiring
Lok Sabha elections have already begun and the voter turnout in the first phase met the expectations of the authorities. The Election Commission of India and PIB have been urging voters to turn out in large numbers through various campaigns and even resorted to memes to get the attention, especially of, the youth who form a large part of the voting community in India. In an interesting move, the ECI and PIB have used stills from popular movies to make memes and thereby create voter awareness about the crucial necessity to go out and cast their vote. Below are some of them, which are witty but inspiring at the same time:
Shah Rukh Khan's Mohabbatein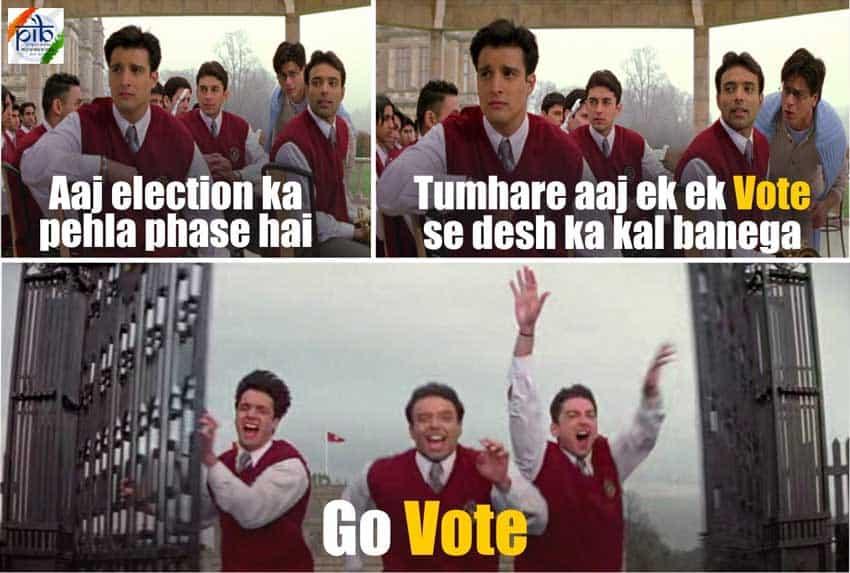 The PIB used stills from Shah Rukh Khan-starrer 'Mohabbatein' to send out the message emphasising the importance of voting. "Ballot Is a Power, Distributed Equally Among All Indians. #LoksabhaElections2019 begin today. Let's claim our equal stake in the future of #India. Go Vote... #ItMatters," PIB said in its tweet.
Kareena Kapoor's Jab We Met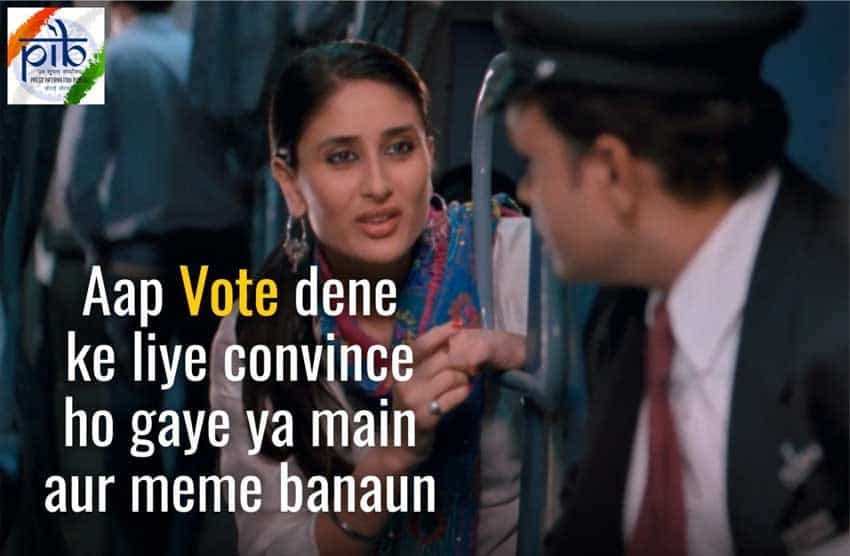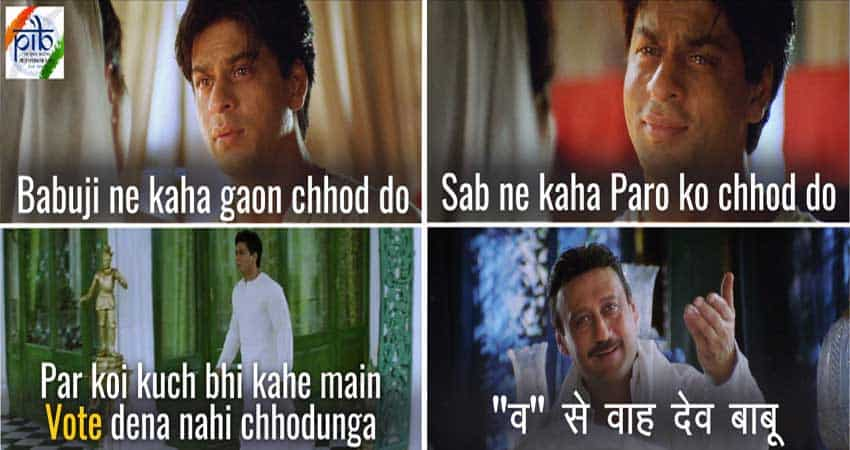 The government on Friday shared a collage of photographs from the superstar's film "Devdas", to make a creative appeal to citizens to make the best use of their right to vote during the ongoing 2019 Lok Sabha elections. The image featured a recreated version of the movie's famous dialogue. It read: "Babuji ne kaha ghar chhod do, sabne kaha Paro ko chhod do. Par koi kuch bhi kahe, main vote dena nahin chhodunga."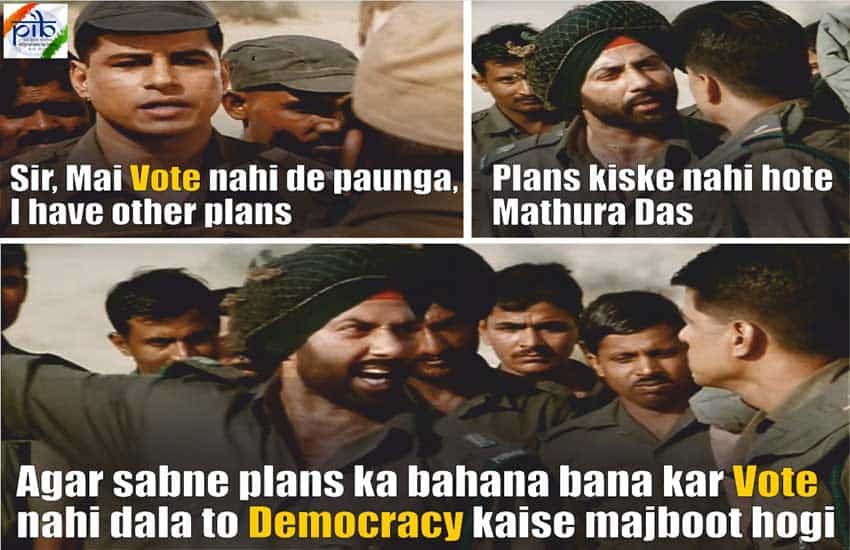 Manoj Bajpayee's Gangs of Wasseypur 2
ECI Tweets Aamir Khan's toon