Amazing! Tejas Express coaches get swankier upgrade, luxurious aircraft like features; to roll out soon
After successfully turning out India's first semi-high speed train set Train 18, ICF is now involved in rolling out the swanky, modern and feature filled coaches for the Indian Railways special train, Tejas Express, that has redefined train travel in India. These coaches are capable of running at a speed of 160 kmph. ICF is now planning to manufacture 23 Tejas Coaches of which 18 will be air-conditioned chair cars, 2 are air-conditioned executive chair cars and 3 power cars. These coaches have been allotted by Railway Board for Northern Railway.
Tejas Express: Roll out on November 30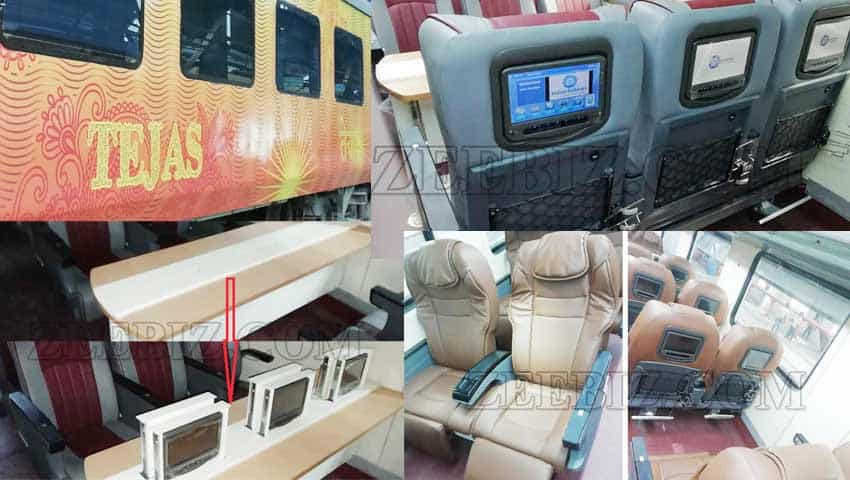 Tejas Express: Sandwich Glass windows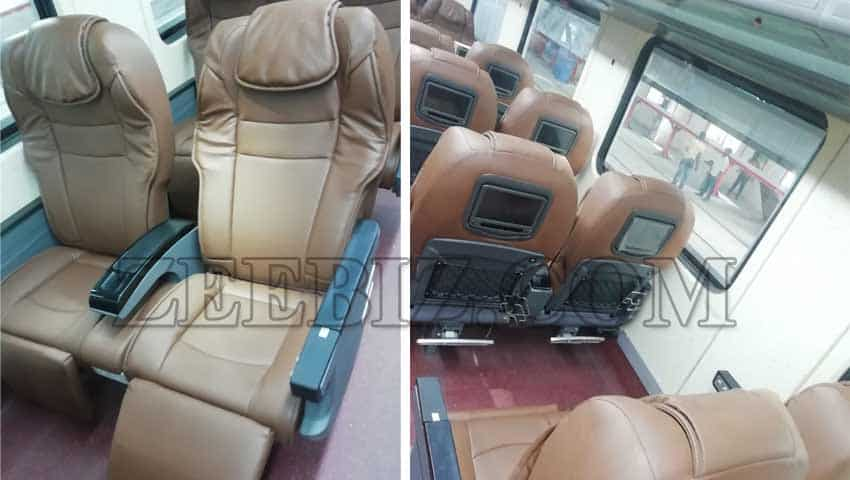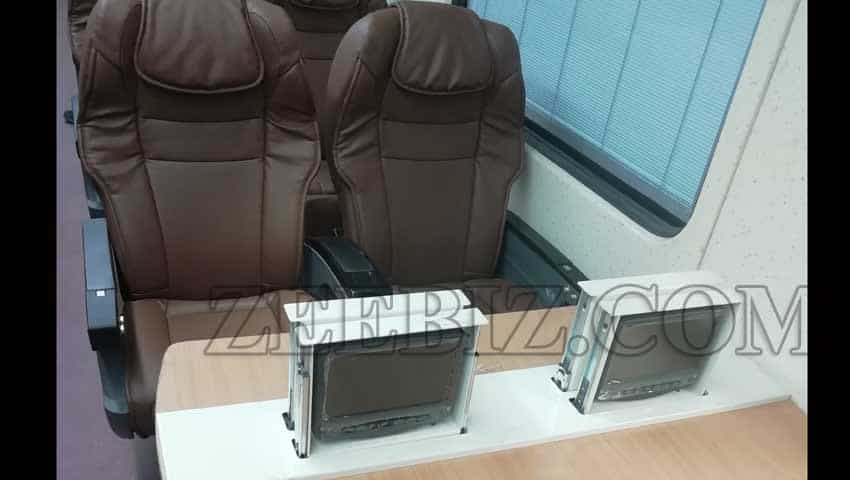 Tejas Express: Bio-vacuum toilets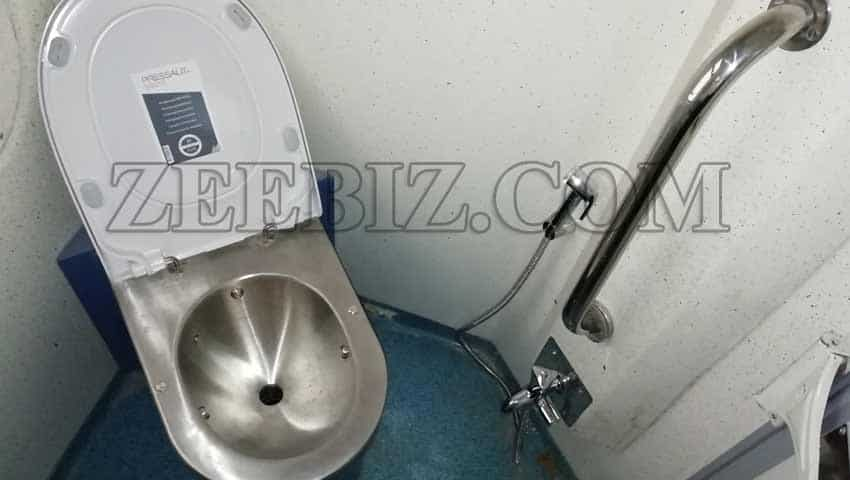 Tejas Express: First for Indian Railways features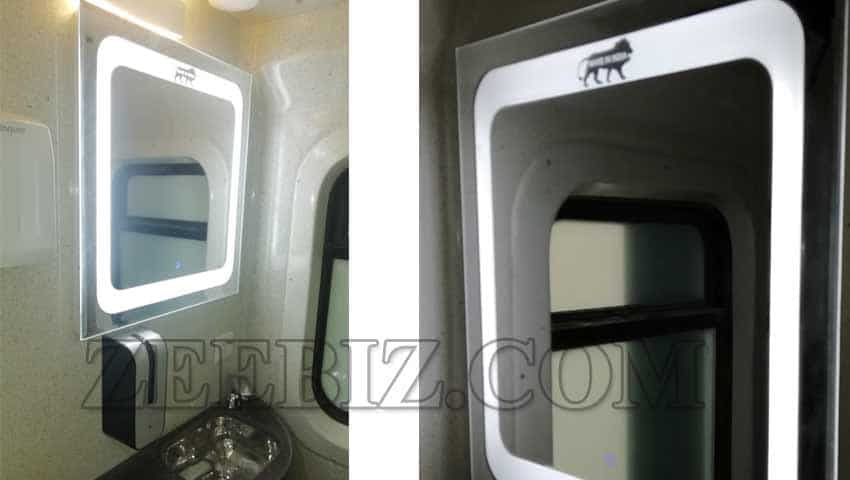 Tejas Express: Security Cameras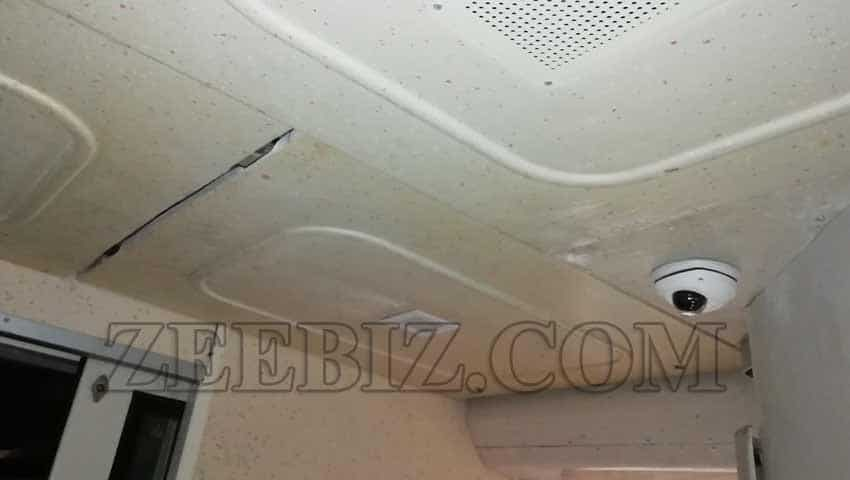 Tejas Express: Wide and large seats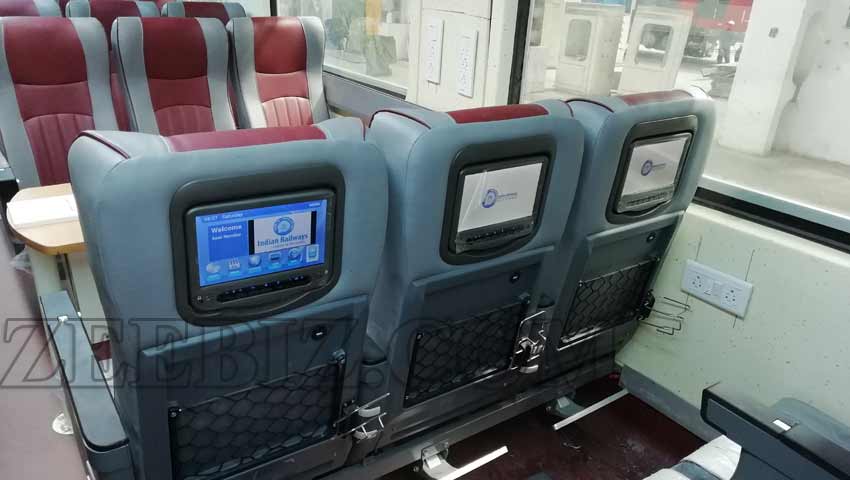 Tejas Express: Seating for 78 passengers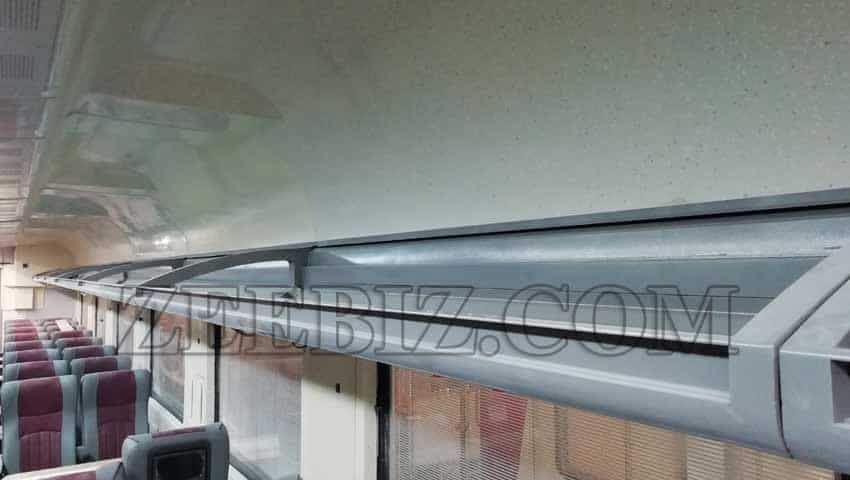 Like the Shatabdi Coaches, Tejas Express coaches also have a seating capacity of 78 passengers in each of the normal air-conditioned chair cars (in 3+2 Seating row arrangement) and 56 passengers in the Executive class air-conditioned chair cars (in 2+2 Seating row arrangement). In pic: The glass-bottom luggage rack.
Tejas Express: Diffused LED lights