How unorganised sector workers can REGISTER on e-SHRAM portal at eshram.gov.in? Check FULL PROCESS here; see BENEFITS, ELIGIBILITY and MORE
e-SHRAM Portal Registration: The Narendra Modi led central government launched the e-SHRAM portal, a national database for workers of unorganised sector on Thursday, August 26, 2021. The government will also provide e-SHRAM card to the workers.
Now, let us check about the details of the e-SHRAM portal
What is the e-SHRAM portal?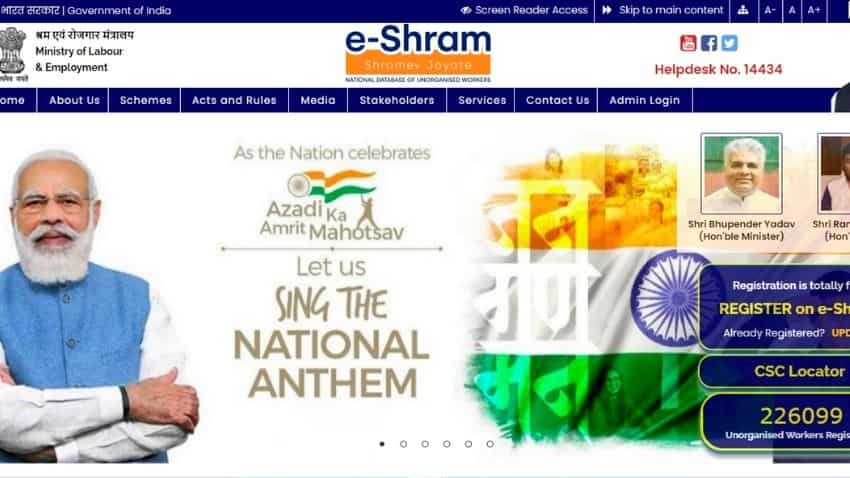 The Ministry of Labour and Employment has developed e-SHRAM portal for creating a National Database of Unorganized Workers (NDUW), which will be seeded with Aadhaar. It will have details of name, occupation, address, educational qualification, skill types and family details etc. for optimum realization of their employability and extend the benefits of the social security schemes to them. It is the first-ever national database of unorganised workers including migrant workers, construction workers, gig and platform workers and others. Source: eshram.gov.in
Categories of workers it will cover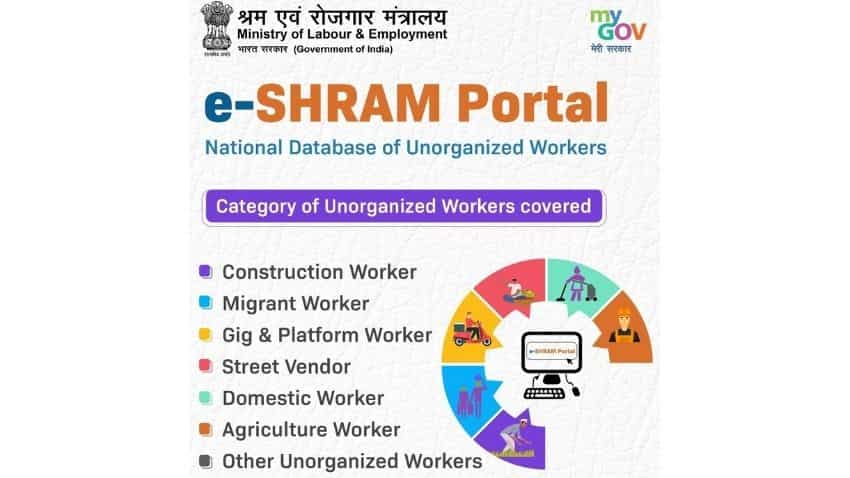 In a tweet, the Ministry of Labour has informed that the portal will link all the unorganised workers to the social security schemes. The tweet said, "e-SHRAM Portal, to be launched on 26 Aug 2021, will cover all Unorganized Workers of the Nation to link them with various Social Security schemes." The categories of unorganised workers that will be covered includes Construction workers, Migrant workers, Gig and platform workers, Street vendors, Domestic workers, Agriculture workers and Other unorganised workers. Source: Ministry of Labour Twitter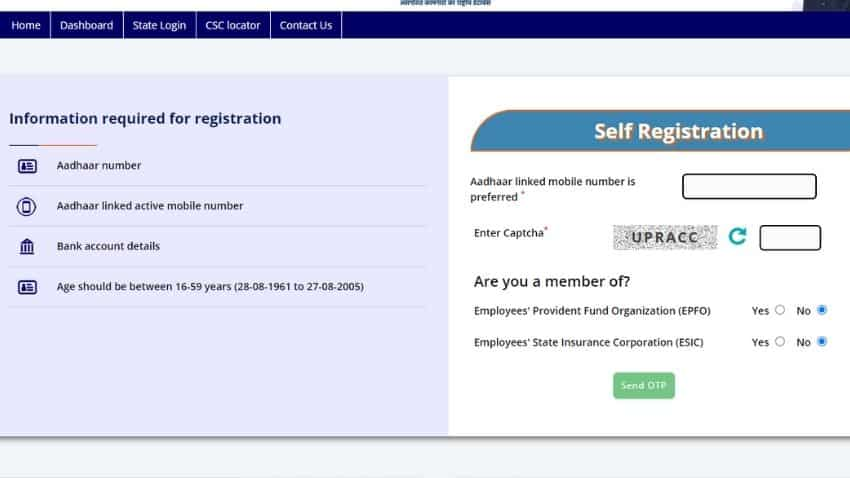 In order to register for the e-SHRAM portal, one has to login to the official website at eshram.gov.in. Then one has to click on the 'Register on e-SHRAM' link which is present on the home page. Then the person will have to enter the Aadhaar linked mobile number and captcha code and click on send OTP. The user will then have to follow the subsequent instructions to complete the registration process. It can be noted that if a worker does not have Aadhaar linked mobile number, he/ she can visit nearest CSC's and register through Biometric authentication. Source: eshram.gov.in
Documents required for registration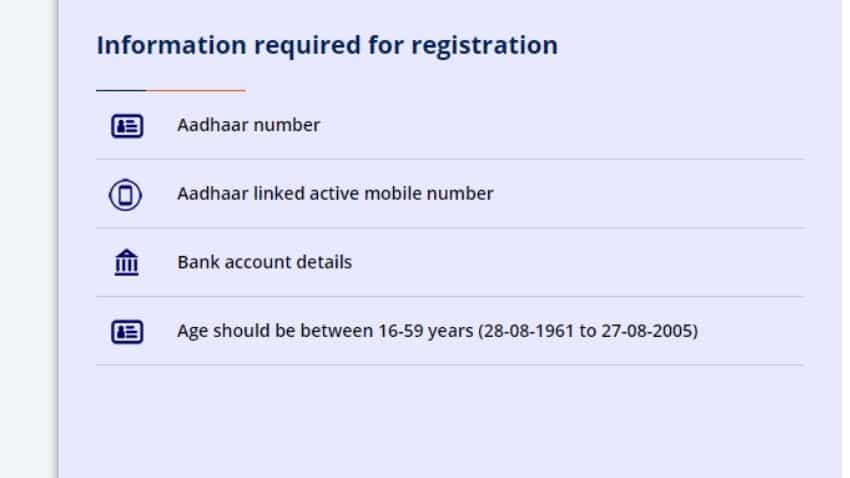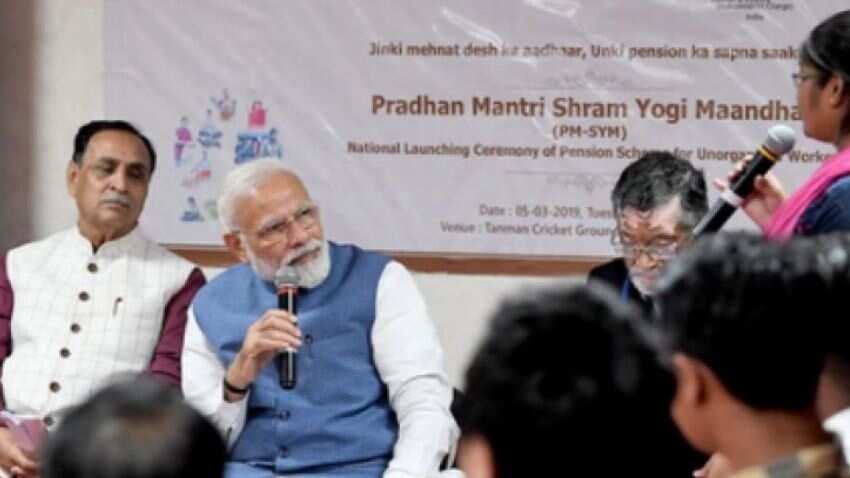 The central government has developed e-SHRAM portal which will be a centralized database of unorganized workers seeded with Aadhaar. After registering, he/she will get an Accidental Insurance cover of 2 Lacs under PMSBY. In future, all the social security benefits of unorganized workers will be delivered through this portal. In emergency and national pandemic like situations, this database may be utilized to provide necessary assistance to the eligible unorganized workers. Source: eshram.gov.in
Income and eligibility criteria