Goa-Mauritius journey aboard the Mhadei; 5 pics of Indian Navy all-women crew
Jun 14, 2016, 08:11 PM IST
Indian Navy's sail Boat INSV Mhadei set sail from Goa on May 24 and reached Port Louis, Mauritius on Tuesday afternoon.
The all-women crew braved the journey as they gear up for their voyage which will circumnavigate the globe in 2017.
The 2100 nautical miles voyage was covered by the crew in 20 days passing through rough seas whipped up by the South West Monsoons.
This was the first open-ocean voyage of the Navy's all-women crew. View of the journey of the Mhadei, an image from Google earth. Indian Navy Website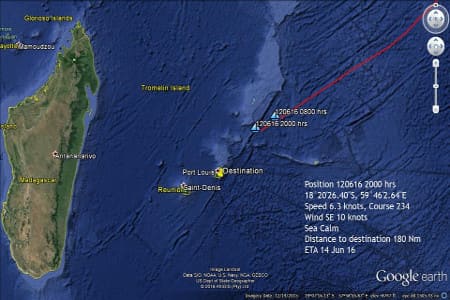 Lt Cdr Vartika Joshi steered the boat ashore with her crew, Lt P Swathi, Lt B Aishwarya, Lt Pratibha Jamwal, Lt Vijaya and Lt Payal Gupta. Indian Navy Website
This is a training voyage to expose the young crew to weather that would be faced by them during the circumnavigation in 2017. Indian Navy Website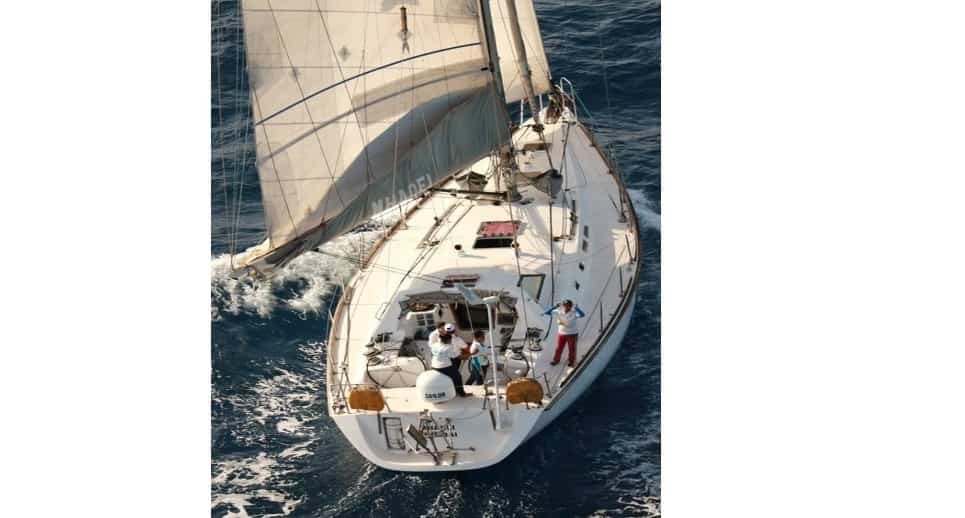 The journey provided the crew with an opportunity to consolidate upon their theoretical and practical training undergone thus far. Indian Navy Website