140 hours, 5 nations and 2 continents later PM Modi is back; see pictures
Jun 10, 2016, 04:53 PM IST
Prime Minister Narendra Modi has returned to India on Friday after his five-nation tour.
During this tour he visited Afghanistan, Qatar, Switzerland and Mexico with an aim to bolster ties, with the highlight of his tour being an entertaining speech at the US congress.
We give you five pictures of his return.
Here we have PM Modi, adjusting his scarf as he departs from Frankfurt on Thursday. PTI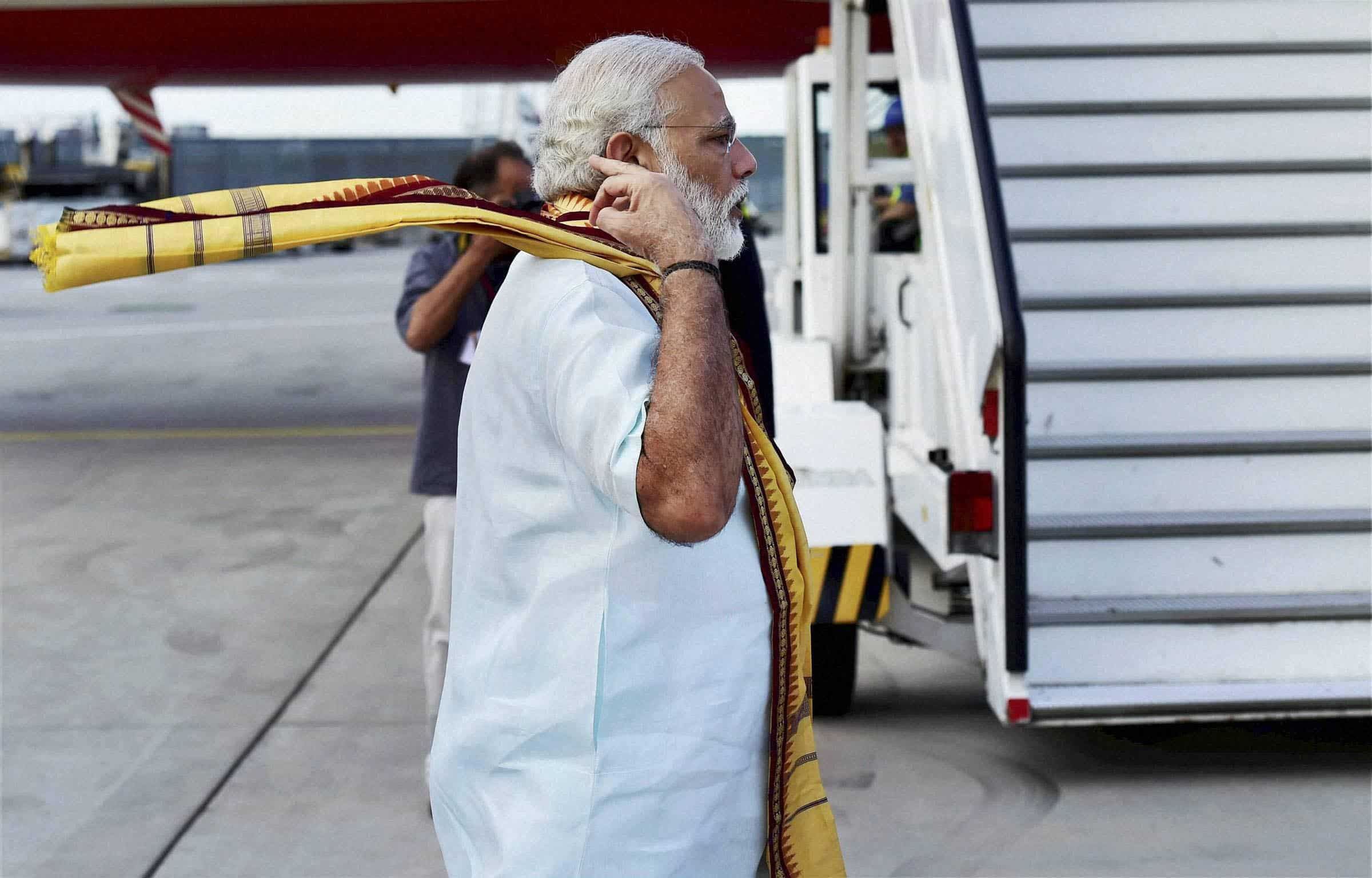 Prime Minister Narendra Modi gestures as he alights the stairs of the plane after returning from his five-nation tour at Air Force Station. PTI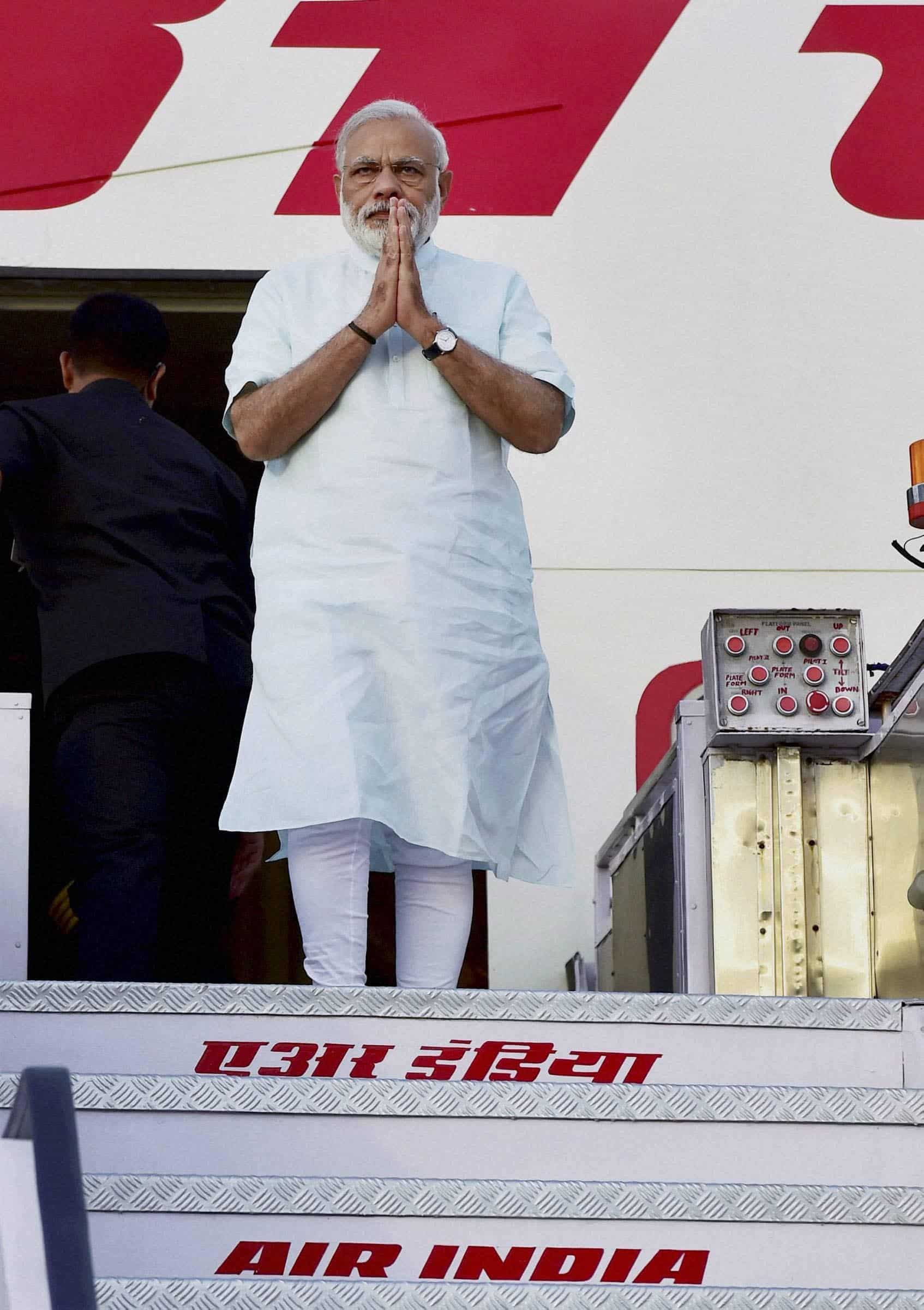 Narendra Modi is greeted by BJP leaders on his arrival at Air Force Station, Palam in New Delhi on Friday. PTI