Bogibeel Bridge inauguration: PM Modi dedicates India's longest rail-cum-road bridge to nation! Check features, benefits
Bogibeel Bridge Assam inauguration: Prime Minister Narendra Modi has today dedicated India's longest rail cum road bridge to the nation. The bridge, built over mighty Brahmaputra river, will play an important role by not only boosting connectivity in the North East but will also be important strategically for the Indian Army guarding the Sino-India border.  The bridge is 4.94 km long bridge is a part of Assam Accord and was sanctioned in 1997-98. The delay in the project escalated its cost by 85 per cent to Rs 5960 crore from Rs 3230.02 crore.
Bogibeel Bridge: Reduces Travel Distance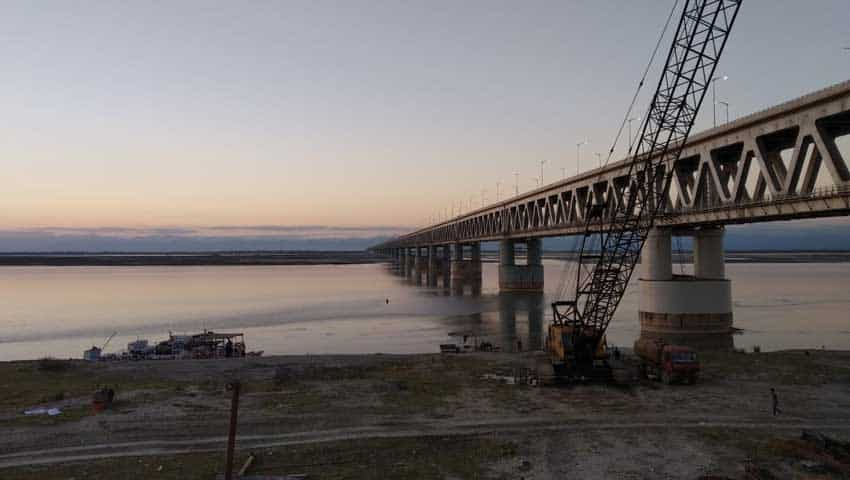 Bogibeel Bridge: 30 lakh cement bags, tonnes of steel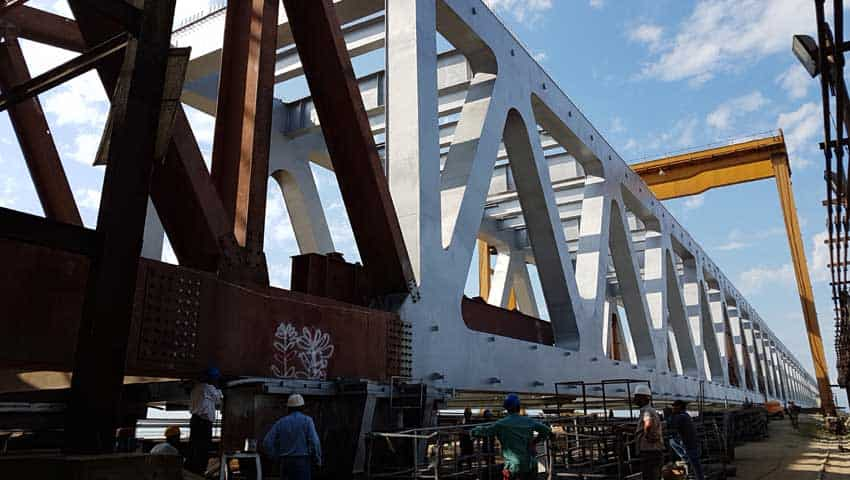 Bogibeel Bridge Railway Stations
Bogibeel Bridge Inauguration: Dibrugarh, Dhamalgaon and Khowang will be the new stations on South Bank of the bridge while Tangani and New Sisibargaon will be new stations on the North Bank. The rail link connects two existing Railway networks running at South bank and North bank of river Brahmaputra.
Bogibeel Bridge Road Link to National Highways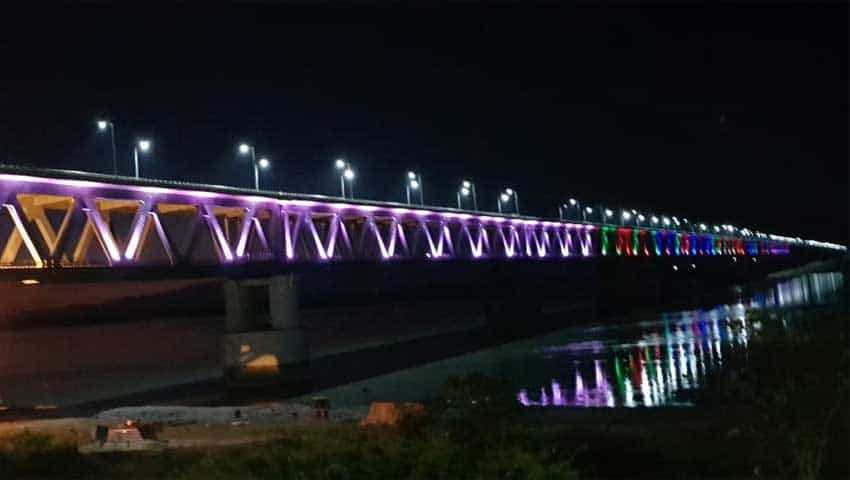 Bogibeel Bridge Inauguration: National Highway of 29.446 km connects NH-37 at South Bank and NH-52 at North Bank of river Brahmaputra. The NH road link consists of 11.25 km at South Bank, 13.26 km at North Bank and 4.94 km on Main Bridge. Road Viaducts of 832.422 m length connecting Bogibeel Bridge with National Highway alignment on both approaches of the bridge have been provided.
Bogibeel Bridge Economic Benefits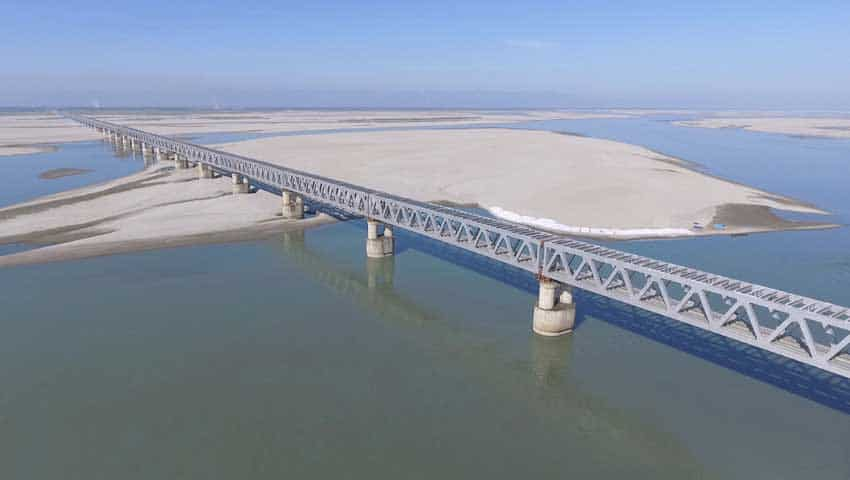 Bogibeel Bridge Structure
Bogibeel Bridge Inauguration: The super-structure of the Bogibeel Bridge has fully welded Composite Warren type truss having span configuration of 1x32.75 m + 39x125m + 1x32.75 m with 2 BG tracks on the lower deck and 3 lane road on the top deck. The girder has steel floor system for railway tracks and concrete for the road. This type of super-structure is being constructed for the first time on Indian Railways.