When Sachin Tendulkar meets Google CEO Sundar Pichai you get 'Sundar pic-hai'
The ICC ODI World Cup may not have given us too many last over thrillers, but it has offered enough iconic moments to keep the cricket lovers hooked. May it be Ed Sheeran watching the England cricket team play, Rihanna meeting her school teacher who is now the assistant coach of West Indies or Pakistan captain Sarfraz Ahmed yawning on the field, we have seen it all.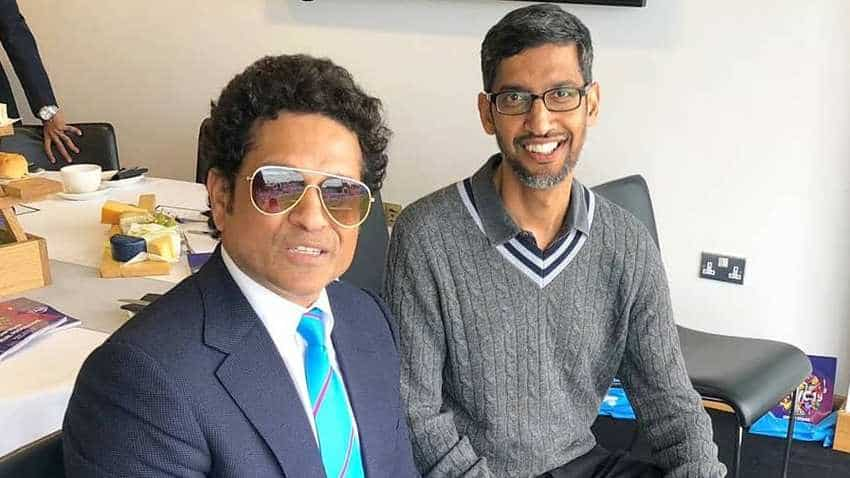 Now, keeping the bonhomie going, Master Blaster himself shared a couple of pics from the same meet on July 3 i.e. Wednesday.