Vacay alert! Planning a foreign trip this summer? Top 5 tips to keep in mind
Foreign travel may become a nightmare in case baggage is lost, a flight gets cancelled or one falls seriously sick. Following 5 tips help avoid such problems.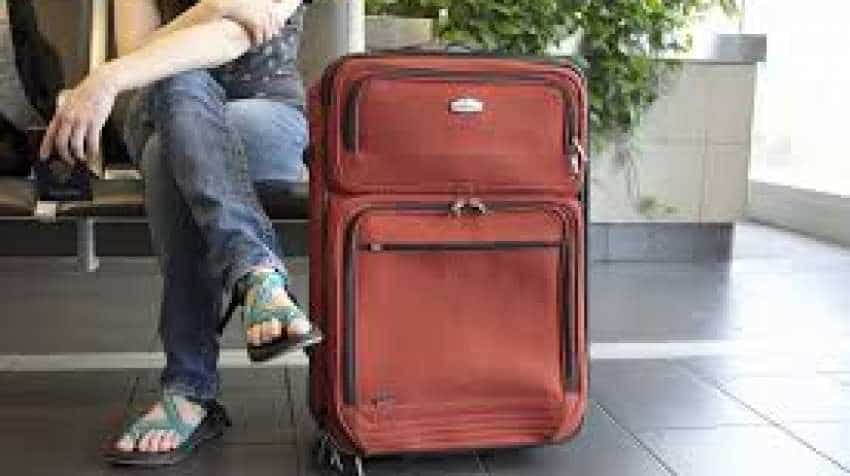 Carrying multi-currency mobile wallets is wiser than loads of foreign currency while travelling as the charges incurred for conversion can be quite high. Photo: Pixabay
The desire for exploring and travelling takes us all over the globe. Whether it's travelling overseas for work commitments, a relaxing vacation with family or a hiking plan with friends, spontaneous plans are being made frequently. However, these last-minute travel plans can turn into nightmares when baggage is lost, a flight gets cancelled or one falls seriously sick. 
Rohan Kumar, CEO and Co-founder at Toffee Insurance says, "By taking the decision fatigue, jargon and hassle out of insurance, it becomes an easy, relevant purchase for the stressed out travel planner who already has a lot of things to consider and plan. Rohan shares the best tips to be prepared no matter what you're hit with when planning big trips around the world. 
1] International Travel Insurance 
Most travellers pre-book airline and hotel tickets since bookings made in advance are cheaper than those booked on the spot. So, when you go to such lengths to save money, make sure you take the extra step to protect your spendings! With flight delays, loss of baggage, passport or personal accident, one can save a lot of money if covered with a travel insurance policy.
Many insurance companies have introduced International Travel Insurance that can cover you for a maximum of 180 days and it starts from Rs 400. Some of it covers medical treatment in case of personal accident, loss of passport, loss of baggage and more when travelling on a visitor's visa as well.
2] International Roaming Packs 
The existing cellular plan doesn't work overseas so you will be charged much higher rates every time you make a call or even send a text. Apply for an international roaming pack to save several thousand dollar bills.
All the leading cellular operators Vodafone, Airtel, Reliance Jio and BSNL give you the freedom to use your mobile phone anywhere outside India by offering a comprehensive range of affordable international roaming services and plans.
3] Portable Wi-fi Hotspot  
When struggling with wi-fi signals, just get a portable wi-fi for the entire family to use! Take the Skyroam Solis, which is a portable Wi-Fi hotspot that works in over 110 countries. It is incredibly simple to use – just power up the hotspot, connect your phone and computer to it! One can purchase the day passes for 24 hours of unlimited 4G data. Up to five devices can be connected at a time to the Solis. Its ability to cover extensive data needs instantly makes it one of the most well-loved and hassle-free gadgets to use.
4] Travel Converter & Adapter 
The common issue that people face on an international trip is the use of electrical appliances. In the UK and other countries, the plug adapter used is of a three-pin rectangular electrical socket. Since people travelling from India have different pin devices, one may need a transformer or a converter. The plug adapter can be placed onto the appliance plug so that all the electronic gadgets like mobile phones, cameras and others can be charged without any hassle.
5] Multi-currency Mobile Wallet 
Carrying loads of foreign currency while travelling is not safe and also the charges incurred for conversion can be quite high on the pocket. The best way to save this cost is an international currency wallet for cross-border payments without any extra fee for the overseas transaction. 
There are various multi-currency mobile wallets available in the market that lets users pay in more than 150 currencies when overseas or shopping online without incurring any currency conversion or transaction fees. Also, there is no additional fee charged for currency exchange at banks or money changers, as well as online currency conversion.
Updated: Tue, May 14, 2019
07:37 pm
New Delhi, ZeeBiz WebDesk