Uttar Pradesh Budget 2023 to be presented today
UP Budget 2023: This will be the second budget of the Yogi Adityanath 2.0 government and seventh overall.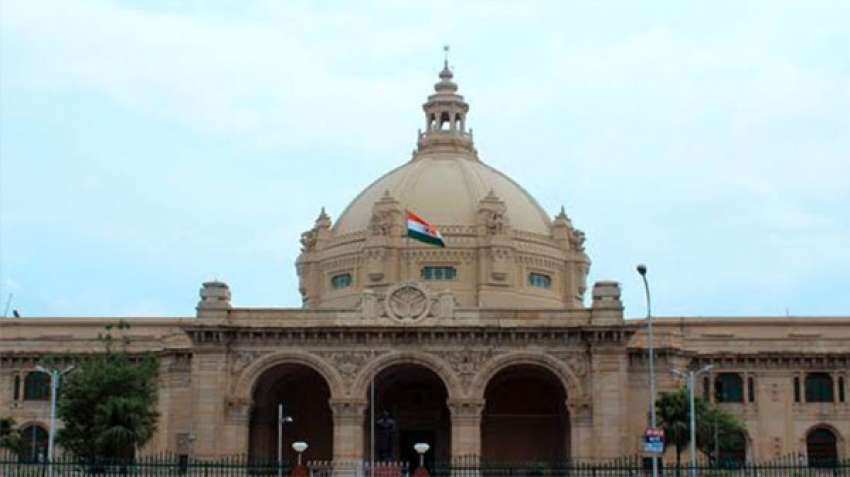 UP Budget Session 2023, all details, Pic- ANI
UP Budget 2023: Uttar Pradesh Budget for financial year 2023-24 will be presented in the Legislative Assembly today. Governor Anandiben Patel will address a joint session of both houses– Legislative Assembly and Legislative Council. After this, Finance Minister Suresh Khanna will table Budget 2023-24.
This will be the second budget of the Yogi Adityanath 2.0 government and seventh overall. The BJP stormed to power in the country's most populous state in 2017 and retained the power in 2022.
Ahead of the commencement of the Budget Session, Speaker Satish Mahana had on Sunday convened a meeting of the political parties and sought the support of members in the smooth functioning of the House.
Also Read: 4 tips to repay your Credit Card debt faster
The meeting was attended by Chief Minister Yogi Adityanath, members of the ruling BJP as well as opposition parties. Samajwadi Party chief and Leader of Opposition in the Assembly Akhilesh Yadav was not present.
"The House is the place for meaningful discussions. All of us ran the House during the Covid period, which was appreciated in the country and the world. Uttar Pradesh is the state with the largest population of the country, which is on the path of progress," CM Adityanath said.
Also Read: Layoffs in 2023: How to manage your finances amid job cuts
Uttar Pradesh Parliamentary Affairs Minister Suresh Kumar Khanna said, "We have been re-elected because of good governance. Everyone will cooperate in the running of the House, this is a good tradition."
Problems can be resolved only when the House is functioning and this will keep the state on the path of development, he said.
"We welcome the assurance of the Opposition for the smooth conduct of the session," Khanna said.
Samajwadi Party was represented by chief whip in the assembly Manoj Kumar Pandey. He assured the support of his party for positive discussions during the session.
Yogi Adityanath in January had assured the state people that the upcoming UP budget will be according to the aspiration of 25 crore people and the resolutions of Lokalyan Sankalp Patra will be fulfilled.
(With PTI and ANI inputs)
Click here to get more stock market updates I Zee Business Live
Updated: Mon, Feb 20, 2023
10:32 am
Mumbai, ZeeBiz WebDesk