There is no decline in profitability of Hindalco: Satish Pai, Hindalco Industries
Satish Pai, Managing Director, Hindalco Industries Limited, in an interview with Swati Khandelwal, Zee Business, talks about the company's revenues of September quarter, acquisitions, expansion plans and Capex.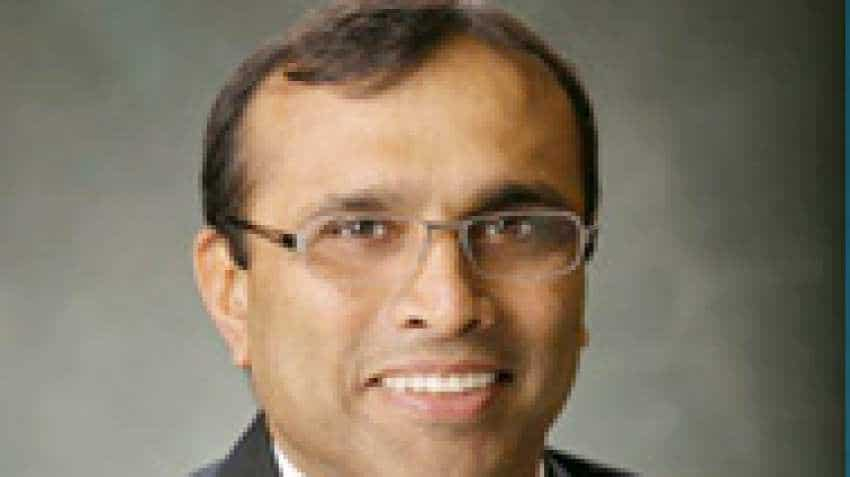 We have 2.47 net debt to EBITDA for Hindalco and the consolidated debt with Novelis stands at 2.82: Satish Pai. Image source: Company website
Satish Pai, Managing Director, Hindalco Industries Limited, in an interview with Swati Khandelwal, Zee Business, talks about the company's revenues of September quarter, acquisitions, expansion plans and Capex. Edited Excerpts: 
Q: Hindalco has posted Q2FY19 results and has posted highest-ever quarterly adjusted EBITDA of $355 million and highest ever adjusted EBITDA of 440 per tonne this quarter for Novelis. How do you see the performance as Hindalco's profitability went down when compared to last year's same quarter?
A: There is no decline in profitability and for the purpose, you can have a look on our Profit After Tax (PAT) that has gone up by 54 per cent (QoQ). In fact, Hindalco India performed well in Q2, Monsoon quarter, which is quite a difficult season due to rain and coal availability. In addition, Q2 has turned up to be a record quarter for Novelis due to cans and automotive ship, which was in demand during the quarter. Scrap spreads also favourable. 58-60 per cent scraps are used by Novelis. 
Q: What is your outlook on commodity prices which is volatile at present?
A: Currently, prices of aluminium stands at $2000/ton. I feel it is a bottom level because on looking at the supply and demand you will find that there is a deficit of 1.6 million tonnes in aluminium. Aluminium inventories are all-time low at present at least when there is an increase of 12-14 per cent in demand in India. In addition, there are constraints on aluminium production in China, as its production is flat when it compared to last year. On looking on the fundamentals of supply-demand then you will find that Aluminium prices should move up to $2,300-2,400 per tonnes instead of existing levels. Trade uncertainties is a reason that is restricting the price hike. The ongoing trade war between the US and China has created a negative sentiment in the market. Aluminium prices may reach $2,300-2,400 if there is an end to this trade war. For instance, prices of almost every commodity went up by $20-30 just after President Trump had some a good talk with China. 
Q: What is your view on Copper?
A: There is no variation in copper and aluminium. Variations are similar for all three non-ferrous, aluminium, copper and zinc. 
Q: You were talking about demands. Do you think that there will be some impediments/risks, definitely infrastructure will play an important role in it?
A: See, the global demand has gone up by 4 per cent (YoY). Last year, it went up by 6 per cent. However, everyone has only fear at present and the fear is related to China, as there is a subdued demand in the country. But the Chinese government has started a stimulus program that includes VAT rebate, tax rebate on buying a vehicle. We will have to wait and see the kind impact of this stimulus program will have on the Chinese economy. In the case of India, its economy is very strong as well as the demand for aluminium and copper are also strong at present.
Import is a problem for India, as import has grown by 26 per cent in Q2 and by 20 per cent in H1. 
Q: What is the government's take on the issue? Have you had some discussions with the government on the topic?
A: It is an understanding and NITI Aayog, DIPP, ministry of mines are aware of the issue and also know the importance of the Indian aluminium industry. This is a reason that I feel that they will do something good for it. 
Q: What is your view on the global capacity?
A: There is a deficiency of 1.6 million tonnes between global production and consumption. 
Q: This is causing the problem?
A: It is not a problem. It means that there should be an increase in prices but the fight between the US and China is impacting the aluminium industry in India.  
Q: Will a change in duty on imports will have any positive impact on your business as well as on industry?
A: We wish to consume 60 per cent of India's production within the country, however, 60 per cent of our production is exported at present. The only benefit of the change is that India's aluminium will be sold in India itself. 
Q: What is your view on the margins of the two metals, aluminium and copper, with an outlook on the prices that you said? Do you think that there will an improvement in margins?
A: Of course, it can be better if aluminium prices went up to $2,300-2,400 from current levels of $2,000, where our EBITDA margin stands at 22 per cent. The margins can go up to 27-30 per cent if the prices are hiked to the new levels. 
Q: Do you think that this can happen in FY19? 
A: Margins stood at 27 per cent in Q1 and that's why it can happen. 
Q: When your new acquisition, Aleris Corp, will start contributing to the revenues of Hindalco?
A: I think that the acquisition Aleris will be completed by April-May 2019. Its numbers will be reflected in our results after the process of acquisition is completed and the company is integrated with Novelis. 
Q: What was the contribution of international sales in your business in the quarter especially in Japan. the US and US sanctions on Russia's Rusal. 
A: It was profitable for us as the sanctions helped us in taking our exports to 60 per cent. We were able to export our steel across Asia due to the unavailability of Rusal's still over there.
Q: Do you think that it is going to continue?
A: There is no clarity on Rusal, as the US government has said that the sanctions will be extended till November. But, an aluminium buyer will not take a risk for removal of the sanctions. People will fear before signing contracts with Rusal and this is a reason that our metal is in demand. 
Q: You also announced a CapEx and it is on stream. Is there any change if I look at your domestic business and expansion of the plant?
A: There is no change. In addition, we have signed two MoUs with the Gujarat government and Odisha. We wish to develop a new extrusion plant in Mudra, Gujarat and double capacity of our rolling plant in Hirakud in Odisha and have started land acquisition and other things for the purpose.
Q: Then, what is going to be the total CapEx?
A: We have a CapEx of Rs5,000-6,000 crore in the next three to five years and it is the same to the guidance that we announced earlier. 
Q: What are your plans for expansion of Novelis and how you will meet the demand, which is too strong?
A: Earlier, we have announced organic plans to increase the capacity in Kentucky of 200 kilotonnes and of 100 kilotonnes in China. Currently, the two projects are in its implementation stage. Apart from it, we also announced the acquisition of Aleris which will help us in getting 200 kilotonnes in Louis Port. 
Q: What is the debt situation of Hindalco at present and how you will reduce it?
A: We have 2.47 net debt to EBITDA for Hindalco and the consolidated debt with Novelis stands at 2.82. So, we have a strong leverage position at present. 
Q: Is there any need for immediate fundraise for the expansion or you are comfortably fine?
A: No. The only debt that we will take will be associated with the acquisition of Aleris. We don't need any debt for Hindalco in India. In fact, we were discussing the time and process to repay the existing debts. 
Q: Then the debt for Aleris will stand at?
A: It will be 2.85 billion as its acquisition will debt financed. 
Q: How will you sum up the ongoing year and do you think that H2 is going to be a better one then H1 or the levels will continue to be the same?
A: See, what I can say that in the worst case, it is going to be flat but our Q1 and Q2 were one of the best quarters. But the end of a trade war will help us to grow as it will help us to raise our margins from 22 per cent to 30 per cent. 
Get Latest Business News, Stock Market Updates and Videos; Check your tax outgo through Income Tax Calculator and save money through our Personal Finance coverage. Check Business Breaking News Live on Zee Business Twitter and Facebook. Subscribe on YouTube.
Updated: Thu, Nov 08, 2018
03:04 pm
ZeeBiz WebDesk