Sun Pharma shares seen soaring 29%! Want to invest? CLSA and Citi shed light
Sun Pharma released its Q4FY19 performance in which the company's net profit came in at  Rs 636 crore.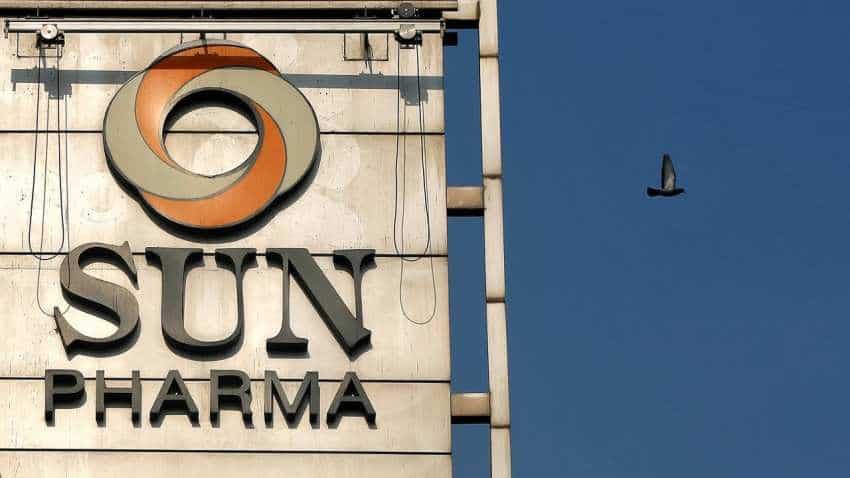 Sun Pharmaceutical Industries shares came in for some bullish attention. Photo: Reuters
Updated: Wed, May 29, 2019
01:04 pm
Mumbai, ZeeBiz WebDesk
Sun Pharmaceutical Industries shares came in for some bullish attention with the company's stock gaining over 2% and touching an intraday high of Rs 422.75 after the opening bell. At around 1237 hours, the stock was trading at Rs 419.75 per piece up by 1.66%. This attention by investors follows Sun Pharma Q4FY19 performance being released, where the company's net profit came in at  Rs. 636 crore with resulting net profit margin at 9%. Interestingly, Sun Pharma revealed that, the Q4FY19 PAT  is not comparable with Q4 of last year due to the one-time impact of distribution change for India business in Q4FY19 as well as the one-time tax benefit of Rs. 259 crores for same quarter during the last year.  Sales from operation rose by 5% to Rs Rs. 7,044 crores over same quarter last year. 
Significantly, the numbers and the outlook has led experts to put a buy rating on Sun Pharma stock, despite the company posting drop in its sales on geographical basis. In fact, Sun Pharma is seen to rise by a whopping 29% ahead. 
In Q4FY19, India sales came in at Rs 1,101 crore, down by 44% over Q4 last year. Adjusted India sales growth was 11% for the quarter over Q4 last year. US finished dosage sales at US$ 443 million, up by 20% over Q4 last year. This growth was mainly driven by a significant business of generic supply to a customer, to be serviced over 6 months starting from Q4FY19.
Emerging Markets sales at US$ 173 million were down by 13% over Q4 last year. Rest of World sales at US$ 153 million, growth of 32% over Q4 last year. Financials of Pola Pharma (Japan) have been consolidated with effect from 01-Jan-2019.
Sales for the quarter include a one-time impact of approximately Rs. 1,085 crores related to the change in distribution for India business. Hence, consolidated sales, adjusted for this one-time impact were at Rs. 8,129 crores, a growth of 21% over Q4 last year
Dilip Shanghvi, Managing Director of the Company said, "In spite of the one-time impact for India business, our full year sales have grown by double digits. We continue to focus on executing our global specialty strategy. Ilumya is expected to gradually gain traction in US in FY20 while Cequa launch is expected in the coming months. At the same time, we are strengthening our core operations, optimizing the cost structure and enhancing our overall efficiencies." 
Here's why you should buy Sun Pharma stock according to CLSA and Citi!
CLSA says, "Sun's 4QFY19 reported numbers had a 'one-time' sales impact of Rs10.8bn related to a change in distribution for its Indian business (disbanding sales through Aditya Medisales and bringing it in-house). Adjusting for this and higher 'one-time' US sales, its 4Q results were in-line with our estimate. Ilumya is gaining traction but will need more marketing spending whereas the launch of Cequa has been delayed to 2QFY20 due to technical issues. This drives a 9% EPS cut for FY20-21CL and a lower target price of Rs520 (previously Rs560). Addressing governance issues has been a key focus area with visible progress.Investor attention may incrementally shift towards its specialty pipeline ramp-up, and strong execution could drive a rerating. We maintain our BUY rating."
However, the rating agency added, "We cut our FY20-21 EPS 9% due to higher marketing spending in FY20 &the delay in the launch of Cequa. We cut our target price from Rs560 to Rs520. Sun has taken steps to address its governance issues & investor attention will incrementally shift to its specialty pipeline ramp-up. A pick-up in this vertical can drive a rerating."
On the other hand, Prashant Nair and Vivek Agrawal analysts at Citi said, "4Q sales were impacted by one-off inventory adjustment in India but also buoyed by new supplies to a customer in the US. Adjusted for lower India sales of Rs10.85bn, revenue growth was at c21% YoY. The acquired Pola Pharma business in Japan also added c200bps to growth. We estimate that normalized EBITDA margin in 4Q (adjusted for India hit) at c22-23%."
The duo added, "Sun expects low to mid-teens revenue growth (in-line with our forecasts) while R&D spend and specialty related spend are likely to be higher and contain margin improvement. We sense some pick-up in specialty sales, particularly Illumya, and pricing pressure on the generics business has settled down at lower levels. We reflect the commentary on higher R&D/Specialty spends by trimming FY20E/21E EPS by 7%/2%."
Hence, the analysts at Citi explained saying, "There was no incremental update on the corp governance issues or the recent price collusion allegations in the US. We acknowledge these factors could remain an overhang in the near term, till earnings trajectory picks up meaningfully. We are however encouraged by the underlying trends in the business and draw comfort from the management's efforts to address some of the bigger issues (viz. India distribution structure, loans to third parties). Current price appears to factor in most concerns and we maintain Buy. TP of Rs540/sh remains unchanged- roll over to Sept'20E EPS vs.Mar'20E EPS earlier."