Second excise duty cut under Modi reign; consumers rejoice as petrol, diesel prices cut, but this is how much govt will lose
Modi government announced a cut in excise duty by Rs 1.50 and OMCs will absorb another Re 1, therefore, a total of Rs 2.50 will be cut in both petrol and duty prices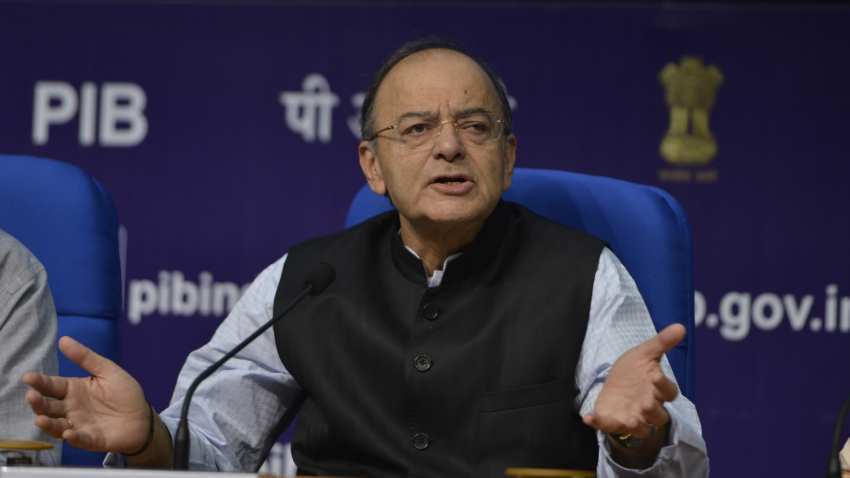 Representational Image: Photo: IANS
Updated: Thu, Oct 04, 2018
06:20 pm
Mumbai, ZeeBiz WebDesk
Modi government has been forced to reduce the excise duty levied on petrol and diesel prices again. Significantly, this is only the second time Prime Minister Narendra Modi government has cut excise duty on fuels. had no option but bring down the petrol and diesel prices which rocketted to an extreme high. Common man today has received relief from rising fuel prices as the Modi government announced a cut in excise duty by Rs 1.50 while OMCs will absorb another Re 1, therefore, a total of Rs 2.50 will be cut in both petrol and duty prices.
Making this announcement in a press conference, Finance Minister Arun Jaitley said, "We are writing to the state governments that as the central govt is cutting Rs 2.50 on both petrol & diesel, they do the same." Notably, BJP led governments in Maharashtra, Gujarat, Uttar Pradesh, Chhatisgarh and Tripura have done so. This means petrol and diesel prices have fallen by as much as Rs 5 in these states. 
Earlier today, a litre of petrol was priced at Rs 84 in New Delhi, at Rs 85.80 in Kolkata, at Rs 91.35 in Mumbai and Rs 87.33 in Chennai. Whereas, a litre of diesel was available at Rs 75.45 in New Delhi, at Rs 77.30 in Kolkata, at Rs 80.10 in Mumbai and Rs 79.79 in Chennai. 
Fuel prices in India have continued to rise, so much so, that it has reached levels that have never been witnessed before. Boiling crude oil prices are to blame, of course. 
Interestingly, government is very vulnerable to crude oil performance, and also in reducing down their excise duty. 
This would be second time an excise duty has been cut in Modi's reign. Last year in October, the government had trimmed excise duty by Rs 2 each in petrol and diesel prices. That time, the government mentioned it will bear a revenue loss of Rs 13,000 crore. 
With the latest cut, Jaitley added, "Rs 10,500 crore will be the impact of excise duty cut this year."
Crucially, since the time PM Modi led NDA government took the charge in India, excise duty has been hiked by nine times, making petrol and diesel that much more expensive each time. In April 01, 2014, India's petrol and diesel had excise of just Rs 9.48 and Rs 3.56 respectively. 
This was hiked to as high as Rs 21.48 in petrol and Rs 17.33 in diesel! In the October last year, the government slashed this price by Rs 2 per litre in both petrol and diesel bringing the excise duty to Rs 19.48 and Rs 15.33 respectively. 
By end of FY17, government earned about Rs 242,691 crore as revenue from excise duty and Rs 166,378 crore through VAT on petrol and diesel. 
Earlier according to  SBI Mutual Fund,  with oil being a relatively price inelastic commodity of the import basket, rise in crude price has an impact on India's import bill. Every $10 rise in crude leads to US$ 15 billion increase in annual oil import bill. 
Considering above, SBI states, if the central government were to leave the tax rates untouched, central finances are broadly unaffected by the oil price rise. While the higher prices lead to higher subsidy outlays (on LPG and kerosene), the government stands to gain from crude price increase in the form of higher dividends and royalties from public sector oil companies, and income tax transfer from Oil companies in general.
However, if the crude prices shoot even higher (say + US$ 80 per barrel), and government may be forced into cutting the excise duties. Therefore, every 1 Rupee cut in petrol and diesel excise duties affects the central government's revenue by Rs 110 billion. 
While government will face the brunt of excise duty cut, the states who levy Value Added Tax (VAT) will continue to earn from rising crude oil prices. 
According to SBI Ecowrap, the increase in petrol and diesel prices is likely to give states a windfall gain of around Rs 22,700 crore over and above the budget estimates for current fiscal. 
SBI revealed that, the states are having an incremental revenue over the budgeted one, they could cut on an average petrol prices by Rs 3.20 /litre and diesel by Rs 2.30/ litre, without affecting their revenue arithmetic, States like Maharashtra, Madhya Pradesh, Punjab, Tamil Nadu, Andhra Pradesh, Rajasthan and Karnataka have the privilege to cut petrol prices by at least Rs 3 from their existing rates and Rs 2.5 on diesel.