Remittances at 6-year low but things are not that bad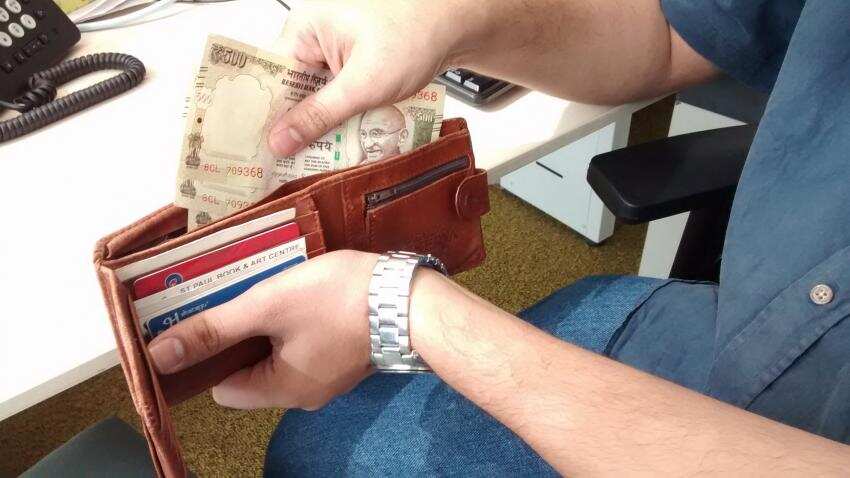 India's remittances from the Gulf Cooperation Council (GCC) fell 2.2% in the last fiscal. Image Source: Zeebiz desk
Updated: Mon, May 23, 2016
05:09 pm
Mumbai, ZeeBiz WebDesk
Remittances to India from Gulf Cooperation Council (GCC) fell last fiscal, so did its goods exports frm India and imports to India. However, it still isn't a cause for much worry. Why?
India's remittances from the Gulf Cooperation Council (GCC) fell 2.2% in the last fiscal. This is the first time in six years that the remittances from the GCC countries into India fell, according to a CRISIL report. 
GCC accounts for 50% of the total remittances that come into India. 
Even exports from India to GCC are down. According to the report, exports to GCC fell 18.7% in the fiscal. 
In fact, even its imports from India were down in the same period. Imports from these countries fell at a faster clip of 34.5%, the report said.
This means, India-GCC trade deficit narrowed. In the last three years, the trade deficit between the two countries has fallen 77%. 
Why has trade between India-GCC slowed?
Most GCC countries are oil-producing economies. Which means, the nearly 50% slump in oil prices over the last one year has impacted the economies to a great extent. 
"The decline in exports has been led by falling oil prices. A quarter of the exports to the region, incidentally, are petroleum products," the CRISIL report said. 
Oil prices have been falling for over a year now and are under immense pressure due to large stockpiles that have been keeping the cost down. The lifting of US sanctions on Iran only added to supply woes as the country will soon be able to export its oil to the world. While major oil producing economies are planning to cut or even freeze production, to keep a lid on rising stockpiles, so far, Iran has refused to do so. 
That, coupled with the slowdown in the global demand has taken a toll on exports. 
"Falling oil prices have had a sweeping impact on the oil producing economies of GCC, severely denting their oil revenues and spending by both governments and households," the report said. Which means, it also had a direct impact on the amount of remmitance into India last fiscal. 
Remittance from GCC was marginally lower at $35.9 billion compared with $36.7 billion, the report said.
Why isn't it a cause for worry yet? 
While GCC's remittances and imports to India and exports from India were all down in the last fiscal, it still isn't a cause for much worry. 
This is because, while oil prices fell 50%, remittances only fell 2.2%. "The growth slowdown in GCC remittances was marginal (down 2.2%) despite a 47% slump in oil prices in 2015. This indicates that these economies – especially Saudi Arabia and the United Arab Emirates (UAE), which are the largest two remitters within GCC – are relatively less dependent on oil income," the report said.
"With a 2015 World Bank study which finds that the elasticity of outward remittances from GCC countries with oil price decline is small, at around 0.1.," the report said. 
And dwindling imports meant, that stress caused by lower remittance and export income was  alleviated to a certain extent​, the report said. 
Moreover, while GCC remitted $35.9, India-GCC trade deficit stood at $14 billion. Which means, that the remittances, despite the decline, "more than funded the goods trade deficit -- leaving a surplus of $22 billion," the report said.
However, going forward, as oil prices start rising and trade deficit expands faster than remittances, some of these gains could reverse, it added.