RBI pumped in Rs 9.2 lakh crore worth of new notes so far into banking system: Source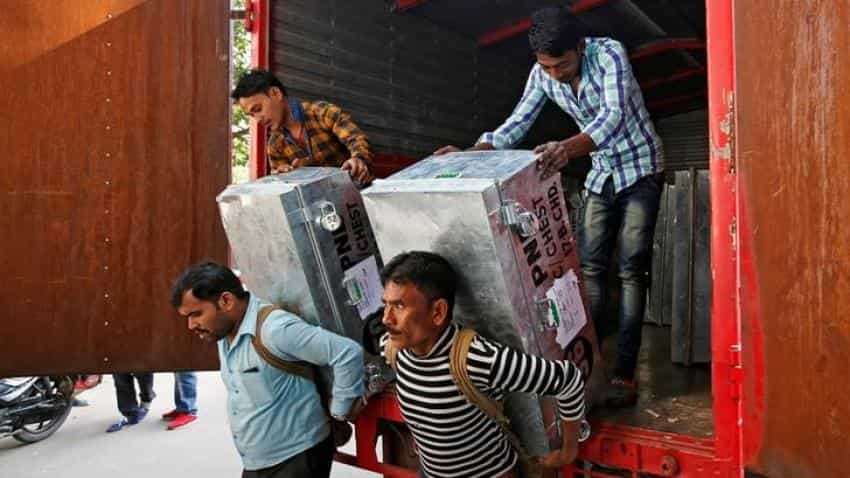 Workers unload boxes carrying Indian currency outside a bank in Chandigarh. Image Source: Reuters
Updated: Wed, Jan 18, 2017
05:19 pm
New Delhi , Reuters
The Reserve Bank of India (RBI) has injected Rs 9,20,000 crore ($135.21 billion) worth of new currency notes into the banking system to help replace the notes banned in November, a parliamentary source quoted central bank governor Urjit Patel as saying on Wednesday.  
ALSO READ: India abolishes larger banknotes in fight against graft, 'black money
Patel met a parliamentary panel on finance on Wednesday to answer questions about the country`s recent move to abolish Rs 500 and Rs 1,000 notes, or 86% of the currency then in circulation, in a bid to unearth billions of dollars of unaccounted money.
About Rs 15,40,000 crore worth Rs 500 and Rs 1,000 notes were removed from circulation after the November 8 announcement from the government.
ALSO READ: RBI's own figures indicate return of 15 lakh crore of banned notes