RBI Monetary Policy 2018: From Ind-As implementation to FDI, 8 key changes announced today
RBI Governor Urjit Patel along with six-member Monetary Policy Committee (MPC) decided to maintain status quo for the fourth time in a row.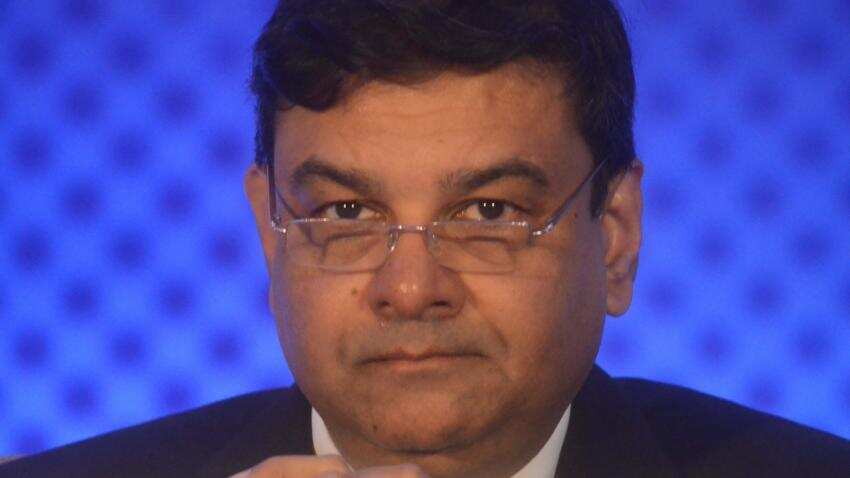 The Reserve Bank of India (RBI) governor Urjit Patel. Photo: IANS
The Monetary Policy Committee (MPC), headed by RBI Governor Urjit Patel, announces the resolution of the MPC on its first bi-monthly monetary policy for financial year 2018-19 today. RBI Governor Urjit Patel along with six-member Monetary Policy Committee (MPC) decided to maintain status quo for the fourth time in a row. Policy repo rate now stands at 6%. However, while maintaining a status quo, the central bank released a list of developments. 
1. Legal Entity Identifier (LEI) for Non-individual Market Participants
RBI has already implemented the LEI code for all market participants in Over-the-Counter (OTC) derivative products in interest rate, currency and credit markets. It was also made applicable for large corporate borrowers.
Continuing with this endeavour to improve transparency in financial markets, it is proposed to implement the LEI mechanism for all financial market transactions undertaken by non-individuals, in interest rate, currency or credit markets. Draft directions will be issued by end of April 2018.
2. Introduction of Single Master Form for Reporting of Foreign Direct Investment in India
Foreign Direct Investment in India, on a repatriable basis, is made by non-residents through eligible instruments such as Equity Shares, Compulsory Convertible Preference shares, Compulsorily Convertible Debentures, Share Warrants etc., issued by the investee company or by contributing to the capital of a Limited Liability Partnership (LLP). 
RBI believes, the the above transactions resulting in foreign investment are in a disintegrated manner across various platforms/modes. 
Thus, RBI  plans to introduce an online reporting by June 30, 2018 via a Single Master Form which would subsume all reporting requirements, irrespective of the instrument through which the foreign investment is made.
3. Storage of Payment System Data
It is observed that at present only certain payment system operators and their outsourcing partners store the payment system data either partly or completely in the country. In order to have unfettered access to all payment data for supervisory purposes, it has been decided that all payment system operators will ensure that data related to payment systems operated by them are stored only inside the country within a period of 6 months. 
Detailed instructions will be issued in this regard within one week.
4. Deferment of Indian Accounting Standards (Ind AS) implementation
Scheduled Commercial Banks (SCBs), excluding Regional Rural Banks (RRBs), were required to implement Indian Accounting Standards (Ind AS) from April 1, 2018 vide our Circular dated February 11, 2016. However, necessary legislative amendments – to make the format of financial statements, prescribed in the Third Schedule to Banking Regulation Act 1949, compatible with accounts under Ind AS – are under consideration of the Government. 
In view of this, as also the level of preparedness of many banks, it has been decided to defer implementation of Ind AS by one year by when the necessary legislative changes are expected. 
5. Separate Trading of Registered Interest and Principal Securities (STRIPS) directions
With a view to encouraging trading in STRIPS by making it more aligned with market requirements and to meet the diverse needs of the investors, it is proposed to review these guidelines.
The revised directions will be issued by end of April 2018.
 6. Reporting by Authorised Dealers
With the objective of improved monitoring and ensuring compliance with the LRS ceilings, it has been decided to put in place a system for daily reporting of individual transactions by banks. 
This will, inter alia, enable the AD Banks to view the remittances already sent by an individual before allowing further remittance thus obviating the possibility of a remitter breaching the LRS limit by approaching multiple AD banks. Detailed instructions in this regard will be issued shortly.
7. Central Bank Digital Currency
Rapid changes in the landscape of the payments industry along with factors such as emergence of private digital tokens and the rising costs of managing fiat paper/metallic money have led central banks around the world to explore the option of introducing fiat digital currencies. 
While many central banks are still engaged in the debate, an interdepartmental group has been constituted by the Reserve Bank to study and provide guidance on the desirability and feasibility to introduce a central bank digital currency. The Report will be submitted by end-June 2018.
8. Revamping of the Lead Bank Scheme
In view of several changes that have taken place in the financial sector over the years, Reserve Bank of India had constituted a "Committee of Executive Directors" of the Bank to study the efficacy of the Scheme and suggest measures for its improvement. 
The Committee has since submitted its recommendations and it has been decided to realign the Lead Bank Scheme based on the recommendations to make it more relevant. Instructions on the revised scheme would be issued to the banks within 15 days
Moreover, the MPC decision is consistent with the neutral stance of monetary policy in consonance with the objective to achieve medium-term target for consumer price index (CPI) inflation of 4 per cent within a band of +/- 2 per cent, while supporting growth. 
Dr Chetan Ghate, Dr Pami Dua, Dr Ravindra H Dholakia, Dr Viral V. Acharya and Dr Urjit R Patel voted in favour of the monetary policy decision. Dr Michael Debabrata Patra voted for an increase in the policy rate of 25 basis points. 
The minutes of the MPC's meeting will be published by April 19, 2018. The next meeting of the MPC is scheduled on June 5 and 6, 2018.
 
Updated: Thu, Apr 05, 2018
03:38 pm
Mumbai, ZeeBiz WebDesk