Railway recruitment 2018: 40,000 jobs to be created soon; see if you can benefit
Railway recruitment 2018: The Indian Railways in the recent years has been making every effort to ensure passengers safety and making rail journey more convenient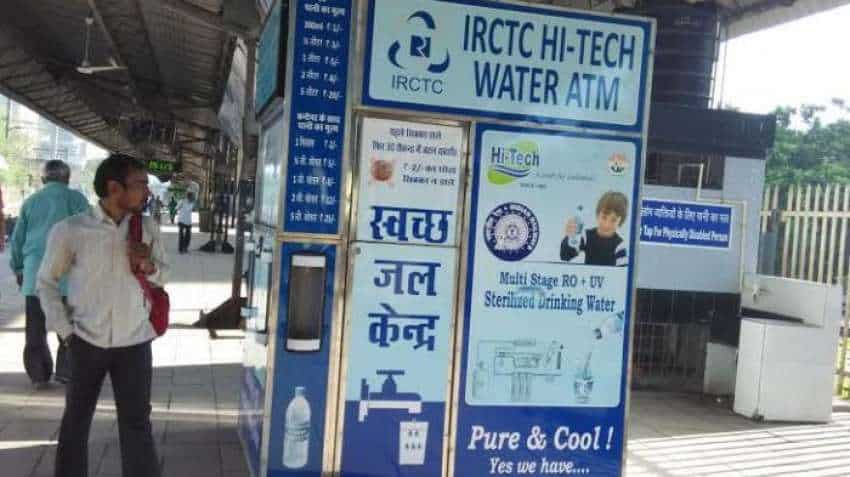 The IRCTC last year tied up with water technology venture Swajal to supply clean waters to thousands of passengers. Image source: DNA
Railway recruitment 2018: The Indian Railways in the recent years has been making every effort to ensure passengers safety and making rail journey more convenient. To ensure all of its schemes and initiatives are properly implemented, Indian Railways has been on a major recruitment drive and is expected to hire in a big way in the months to come. The latest revelation about hiring was revealed just yesterday. The national transporter is in the process of installing water ATMs in railway stations across India. It has already done so in over 100 stations. To ensure this process is successful, about 40,000 people will be hired. The scheme was announced during the Union Budget 2016 and the government expects it will generate huge employment. 
Already, under this scheme, passengers have started getting access to clean water in more than 100 Indian Railways stations. These water ATMs will supply clean drinking water at low cost. Instead of buying expensive packaged water, Railway passengers can fill their water bottles at the station premises. This also reduces the use of plastic bottles.
The IRCTC last year tied up with water technology venture Swajal to supply clean waters to thousands of passengers. These ATMs will dispense water in 104 railway stations across 14 states. Haryana, Bihar, Madhya Pradesh, Himachal Pradesh, Uttar Pradesh, Rajasthan, and Telangana are the some of the states where the service is available. 
"The scheme was included in the Union Budget of 2016 and aims at generating around 40,000 jobs across the country. The water ATMs are useful to passengers who can fill up their water bottles at the station premises and avoid buying expensive packaged water," PTI quoted a Railway official as saying.
For a litre of water, Indian Railways passengers have to pay Rs 5 at these ATMs. If a passenger has to pay additional one rupee for the paper cup. To get access to the clean water across the railway stations, passengers can pay through BHIM application, Paytm or Swajal card. These ATMs can dispense water up to 10,000 liters per hour.  Waters from these ATMs can be in 300 ml, 500 ml, 1 litre, 2 litres and 5 litres. 
Updated: Tue, Jun 26, 2018
03:03 pm
ZeeBiz WebDesk