Rajan's call to developers to cut housing prices fall on deaf ears, naturally
There has been a low demand for houses in the residential property market which has left the real estate developers with an unsold inventory.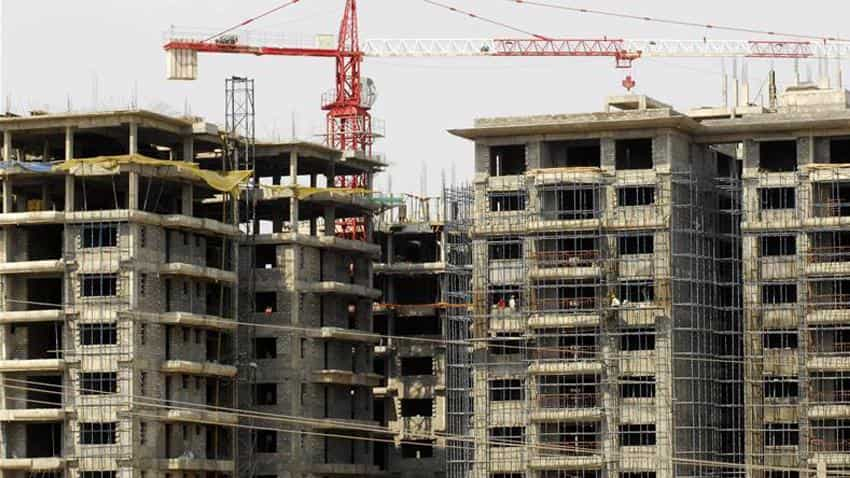 Image Source: Reuters
Updated: Wed, Apr 27, 2016
01:21 pm
Mumbai , ZeeBiz WebDesk
An earnest Reserve Bank of India (RBI) Governor Raghuram Rajan tried to give a simple economics lesson to real estate developers in India. When the demand is low, cut prices to boost sales. Rajan, while delivering a lecture at an event in Mumbai, put the onus on real estate developers and asked them to decrease prices in order to encourage more people to invest in real estate. 
Although the real estate sector in India is fraught with irregularities, black money and other murky deals; the laws of economics still hold true to a large extent. 
Developers, as expected, have scoffed at Rajan's call. 
According to a report in the Business Standard--a business daily--real estate developers responded to Rajan by saying that his request was not a viable one. 
The newspaper quoted Confederation of Real Estate Developers' Associations of India (CREDAI) saying that prices of 9 out of 10 residential properties in India have already corrected. 
This is true to an extent as housing prices in the National Capital Region (NCR) have seen a drop because of lack of demand at those high prices. 
DLF, one of the largest real estate developers in India and a major player in Gurgaon, Haryana, claimed that home prices have already come down by 35-40%, reported the newspaper. 
"There is an issue of certainly how they see the housing market and how they see prices. There has to be an adjustment so that more people want to go and buy," Rajan said.
Blame Game
Developers blame banks and RBI for not doing enough to stimulate demand for housing in the country. RBI blames banks for lack of transmission of rate cuts into lowering of interest rates for home-loan customers. 
Since January 2015, RBI has lowered the repo rate by 150 basis points but banks have not passed on a large part of this benefit to their customers. This, however, is just one part of the puzzle. Cutting interest rates by 100 basis points brings down interest rates on home loans marginally. 
When home loan rates are cut only marginally, buyers have no choice but to choose smaller loans which means fewer loan repayments, unless developers cut housing prices drastically, fewer people will apply for loans.
"Everybody is playing a blame game. But I feel developers need to offer low prices. RBI should keep rates low and banks should offer lower rates for two years to encourage people to buy homes," Rajiv Talwar, CEO, DLF was quoted in the newspaper.
"I am hopeful that as interest rates come down, there will be more credit and buying. And I am also hopeful that prices adjust in a way that encourages people to buy," Rajan added hopefully.