Real Estate: Amid Covid-19, how 2020 changed the sector, and what lies ahead in 2021
The COVID-19 pandemic has necessitated recalibration at a systemic and individual level. The real estate sector has not remained untouched from this recalibration.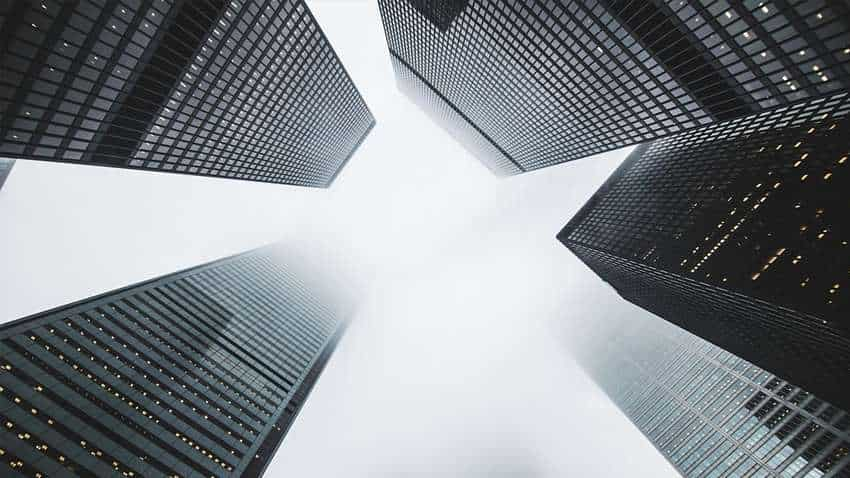 The year 2021 would require us to reimagine the way we have operated so far. Pixabay pic.
Updated: Sun, Jan 10, 2021
11:41 am
ZeeBiz WebDesk
While 2020 has been an unprecedented year globally, it has been able to create certain unique opportunities for the real estate sector that are likely to usher in a new era of innovation and digital transformation going forward. The COVID-19 pandemic has necessitated recalibration at a systemic and individual level. The real estate sector has not remained untouched from this recalibration but has shown remarkable resilience in the face of the pandemic. As we continue to learn to live in this COVID era, the year 2021 would require us to reimagine the way we have operated so far. Anshuman Magazine, Chairman & CEO, India, South East Asia, Middle East & Africa, CBRE shares low-down of how the real estate story unfolded in 2020:-
Office 
The commercial real estate sector has made large strides in the past decade. Robust occupier interest, ascension of organized real estate developers and the emergence of institutional capital have accelerated this growth. While the COVID-19 pandemic has impacted the office sector, it could very well become the flag-bearer of recovery in the real estate sector. The quarterly growth in office space take was up by 14% from Q2 2020 – Q3 2020, with increase in absorption of space from 6.9 million sq. ft in Q2 2020 to 7.9 million sq. ft in Q3 2020. At an overarching level, the future of the workplace has been witnessing a lot of debate. Most of this debate has been centered around how office space would be used and designed, what role would tech play and what status would the workplace hold in terms of its physicality amid changing work patterns. The post-COVID-19 new normal has been characterised by the evolution of work patterns, which has altered the way both occupiers and developers have operated so far. 
While concepts such as wellness, workplace strategies and agility have been around for some time, their enforcement is expected to strengthen and advance further in the coming years. In addition, as operations have commenced in a phased manner, companies could in the future prefer a more distributed workforce. Therefore, it would be reasonable to believe that the workplace would be less centralized and have more widely distributed teams that are appropriately linked through technology. We are also witnessing a growing inclination towards a hybrid work model, wherein, a portion of the workforce would be able to work-from-anywhere (WFA) with the option to operate out of remote locations on certain day/s of the week. However, a majority of the firms would retain the traditional physical space model as they arrive at an optimum remote working / workforce intensity for themselves.  
Retail
The growth of the Indian retail sector has been marked by rapid evolution in consumer behavior and growing integration of online and offline retail formats over the past few years. Discussion around the transformation of the retail sector has intensified in recent years as the industry adopts new technologies and approaches to fulfill consumer demand. The COVID-19 pandemic has accelerated many of these trends, with e-retail quickly progressing from being a regular habit for a minority of consumers to becoming a new norm of shopping behavior. The quarterly growth in retail space take was up by 79% from Q2 2020– Q3 2020.
Going forward, upmarket and niche grocery stores are likely to expand as Indians become more health-conscious and dine at home more frequently. Within F&B, fast-food players and coffee shops would continue to expand cautiously, with rationalized spaces and a robust home -delivery model. Touchless tech would also be a key trend in this space as retailers increasingly digitize merchandising and transacting mechanisms. The role of brick-and-mortar stores would evolve from just being a point of sale ; rather they would be expected to also serve as platforms to engage consumers and amplify brands. This might require a thorough re-evaluation of the location, design and operation model of retail properties. Within retail stores, CBRE also foresees a change in space densities of fitting rooms, product testing zones, pick-up counters and stockrooms. This changing nature of the retail store is likely to spur retailers to diversify their store formats and networks. CBRE expects to see a higher number of stores with unique features and product mix – all of which would continue to operate under a cohesive brand culture.
Logistics
India's Industrial & Logistics (I&L) RE sector has witnessed a transformation after 2017 in terms of the quality of assets, mode of operations and type of investments. Despite the COVID-19 pandemic affecting leasing activity, it has shown remarkable resilience during the COVID-19 pandemic. In 9M 2020, 3PL firms and e-commerce operators accounted for more than half of the leasing activity, followed by engineering & manufacturing firms. Hyperlocal delivery gained steam during the pandemic as e-commerce players began sourcing their deliveries from neighborhood stores to meet customer demand. The quarterly growth in warehousing space take was up by 105% from Q2 2020 – Q3 2020, with increase in absorption of space from 2.2 million sq. ft in Q2 2020 to 4.5 million sq. ft in Q3 2020.
The coming year is likely to see a continuation of this trend as demographic groups that previously displayed resistance towards online shopping have displayed acceptance due to its recently realized convenience and health safety. As a result, maintaining higher stock levels is likely to become a norm which, in the future, is expected to generate higher I&L demand from e-commerce players and in turn, 3PL firms. Another outcome of the pandemic on the Indian I&L sector has been the diversification of the supply chain, given the disruption caused by the pandemic in both supply and demand. As a result, occupiers are now adapting a modern, networked supply chain ecosystem that lays equal emphasis on resilience, near-shoring capability, sustainability and agility, thereby ensuring timely and transparent data flow among stakeholders. This digitization is also moving towards warehousing facilities where, going forward, the use of AI, IoT and Big Data would result in the creation of smarter warehouses that would significantly improve supply chain efficiencies. 
Residential
Similar to all RE sectors, the COVID-19 outbreak affected the residential sector as well, with both sales and new launches slowing down as caution pervaded the market. However, green shoots of recovery have now been witnessed as housing sales in Q3 2020 increased by a strong 86% on a quarterly basis. The apartment units covered in top 7 cities was 12 thousand units in Q2 2020, however it grew to 22 thousand units in Q3 2020. This was largely due to strong policy support, low mortgage rates, reduction in stamp duty and property registration fee (in a few states) along with incentives and attractive payment schemes offered by the developer community. as well, and the residential real estate market went in a mode of caution and wait and watch for some time. Furthermore, last-mile funding mechanisms provided by the government for delayed housing projects have helped in boosting stakeholder sentiments. This has created an enabling environment which has strengthened the confidence levels of end-users and fence-sitters.  
Going forward, we expect a gradual improvement in sales across all segments, although mid-income (INR 45 lakh to INR 1 crore) and budget (less then INR 45 lakh) categories are expected to be the key focus areas among homebuyers and are expected to perform relatively better. The two segments together accounted for a share of more than 80% in overall housing sales in YTD 2020 and are expected to dominate residential sales going forward in 2021 as well. In addition, projects launched in locations with developed physical and social infrastructure are expected to see greater traction in the coming year. Although the demand for ready-to-move-in projects is expected to be stronger, GST rate cuts for residential properties have bridged the taxation gap between an under-construction and completed project, thereby whetting the appetite for under-construction projects. Demand for ready-to-move-in projects is expected to be stronger, GST rate cuts for residential properties have bridged the taxation gap between an under-construction and completed project, thereby whetting the appetite for under-construction projects. We expect similar policy measures to continue to bolster housing demand and recovery of the residential real estate sector in the coming year. Heightened activity is, therefore, expected in leading cities such as Bangalore, Hyderabad, Mumbai, Pune and Delhi-NCR (select parts of Gurgaon and Noida).
Alternate Segments
The year 2020 has witnessed an amplified interest in alternative asset classes such as flexible workspaces, data centers and cold storage units. We expect this interest to continue into 2021 as well:
Flexible Workspaces: Flexible workspaces over the last few years have been gaining traction in India. The coming years are likely to witness occupiers adopting a service-oriented role, leading to the growth of space-as-a-service model. Providing customised end-user experience is also likely to gain more ground, especially in the wake of COVID-19. This could give a fillip to managed workspace providers. 
Data Centres (DC): The rise in usage of smart devices, coupled with increasing amounts of data consumption post COVID-19, has led to a surge in data storage and processing requirements in India, which has further widened the role of DCs.  We believe that occupier demand for data storage is likely to increase in the coming quarters, with the country's DC capacity expected to cross 600 MW during 2020-21. Supply addition in the coming years is expected to be dominated by the cities of Mumbai, Chennai, Hyderabad and Delhi-NCR. 
Cold Storage (CS): Following the COVID-19 outbreak, the demand for CS facilities is now being further fueled by huge omni-channel distribution of Food & Grocery (F&G) across tier I and II cities in the country. Currently, the overall cold storage (CS) capacity in India stands at about 37-39 million tonnes. CBRE expects the overall CS real estate stock to rise to 1,400 -1,500 million sq. ft. and the overall CS capacity is expected to reach 70 - 75 million tonnes by 2023.
Outlook
In these extraordinary times, RE stakeholders across sectors have an opportunity to structurally reimagine their strategies to ensure sustained recovery. Doing so would require shifting from traditional approaches and embracing new, transformational methods — which would be accelerated by widespread tech adoption, sustained policy impetus and accelerated investor interest across RE in India. We believe that with stakeholders becoming increasingly interconnected and dependent upon one another, they would need to jointly develop their RE strategies going forward. In the long term, most businesses would have to relook at their space design from a technological and social distancing perspective to streamline sanitization methods being deployed currently. Another potential shift in long-term occupier strategy would include a stronger preference for buildings with wellness and sustainability features. Overall, we expect demand for real estate to remain robust and the sector to emerge resilient in the future.
Get Latest Business News, Stock Market Updates and Videos; Check your tax outgo through Income Tax Calculator and save money through our Personal Finance coverage. Check Business Breaking News Live on Zee Business Twitter and Facebook. Subscribe on YouTube.