PM Modi says last tenure of govt in Bihar was to ensure basic facilities, next will be to fulfill aspirations of people
Prime Minister Narendra Modi, while addressing a rally in Bihar's Forbesganj, said that while last tenure of the ruling government was about fulfilment of all basic facilities in Bihar, next will be about fulfilling all aspirations of people if elected to power.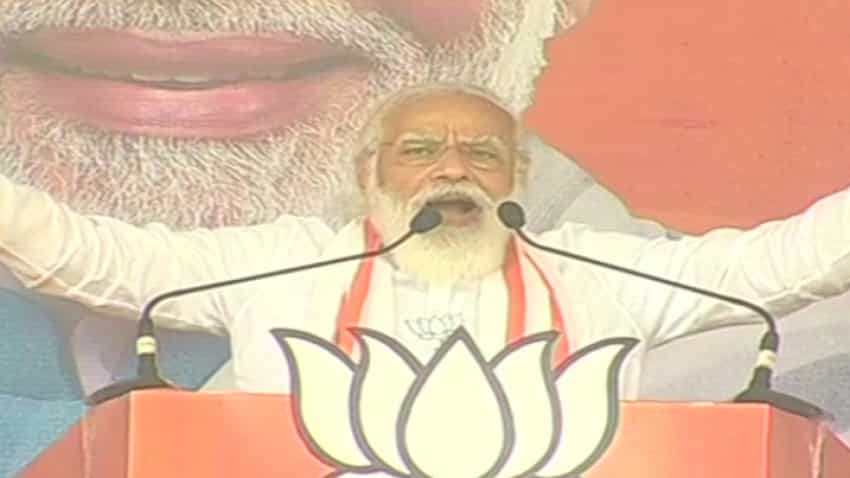 PM Modi will wrap up his campaigning for the three-phase election with Tuesday's rallies at Forbesganj in Seemanchal and Saharsa in Kosi. Source - Video Grab.