Now, Indian Railways to use Artificial Intelligence to control air circulation
While Indian Railways is already using this technique to detect flaws or problems in the signalling system, the national transporter will now reportedly use artificial intelligence (AI) to control air circulation, signages, supervision and maintenance work in the 10.28 km-long tunnel in Imphal, the capital of  Manipur. This is part of Indian Railways' 110-km line Jiribam to Imphal project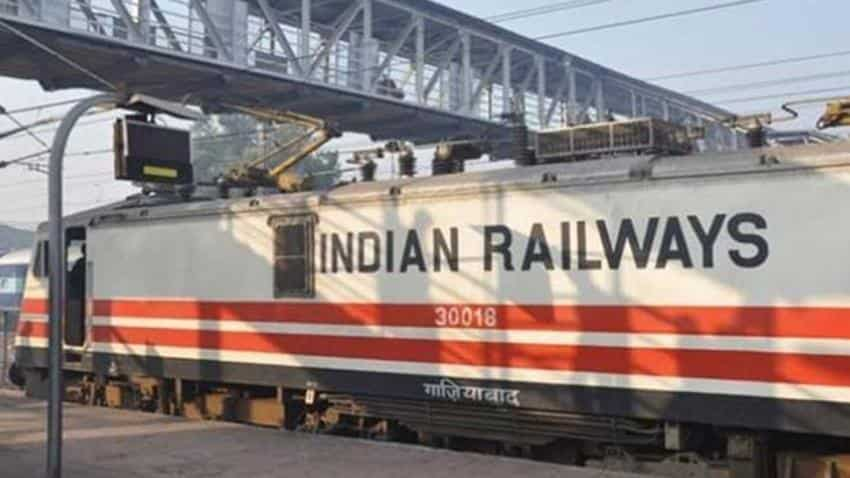 The Artificial Intelligence system will control air circulation and alert the passenger in case of fire. Image source: PTI
Updated: Sat, May 19, 2018
07:03 pm
ZeeBiz WebDesk
While Indian Railways is already using this technique to detect flaws or problems in the signalling system, the national transporter will now reportedly use artificial intelligence (AI) to control air circulation, signages, supervision and maintenance work in the 10.28 km-long tunnel in Imphal, the capital of  Manipur. This is part of Indian Railways' 110-km line Jiribam to Imphal project.
The Artificial Intelligence  system will control air circulation and alert the passenger in case of fire. This tunnel has reportedly a safety spot every 500 meters.  "In case of an accident or any mishap, passengers have to go 500 meters into the safety tunnel and through signages find their way out," Yogesh Verma, deputy chief, construction, Northeast Frontier Railway told PTI. Verma said the entire thing would be controlled by artificial intelligence.
On the Jiribam-Imphal line, this is just one of the 47 such tunnels. AI will help the Indian Railways in taking care of management and maintenance. It will also help run trains safely through the tunnel.  The AI will track circuits, monitor signals, axle counters and their sub-systems of interlocking.  Besides that power supply systems, timers collect the data on a pre-determined interval and send them to a central location.
AI technology would help engineers and inspectors collect and analyse data on tunnels. To predict future tunnel deterioration patterns and corresponding maintenance needs,  the results of this data can then be evaluated and used to, officials said. Officials said tunnels have become more dangerous and more costly to repair. By properly maintaining these tunnels, much of this unnecessary danger and cost can be avoided.
Watch Zee Business video here:
Hyderabad, Mumbai and Ahmedabad metros will  also use AI . The Indian Railways started using the AI technology increasingly after there were several accidents due to signal problems or problems on tracks in recent years.