Modi impact: US returns 200 artefacts worth $100 million to India; see what they are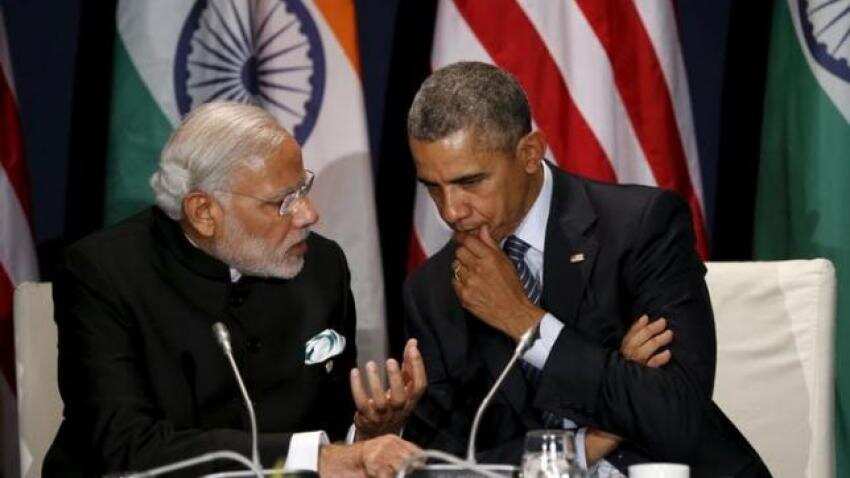 12 out of 200 priceless artifacts already returned. Image Source: Reuters
Updated: Tue, Jun 07, 2016
10:37 am
Mumbai, ZeeBiz WebDesk
After special agents in Homeland Security Investigations (HIS) were tipped about a shipment of seven crates from India, destined for the US manifested as "marble garden table sets," Operation Hidden Idol which began in 2007, seized the priceless artefacts.
Prime Minister Narendra Modi on the fourth leg of his five-nation tour, attended a ceremony in Washington on Monday, for the return of these artefacts to India.
US Attorney General Loretta Lynch said that the process had begun for returning as many as 200 artefacts to India, with 12 having been returned so far.
Though these pieces are priceless for India they are estimated to be $100 million, according to a report by PTI.
Here are pictures of some of the artefacts. pic.twitter.com/Q4PWMOee2X

— Narendra Modi (@narendramodi) June 7, 2016
"For some, these artefacts may be measured in monetary terms but for us this is beyond that. It's a part of our culture and heritage," the Prime Minister Modi said at the ceremony held at the Blair House. Items returned included religious statues, bronzes and terra cotta pieces, some dating back 2,000 years, looted from some of India's most treasured religious sites.
A stolen statue from the Sivan Temple in Chennai which is valued at $1.5 million was also among the pieces returned. The statue of Saint Manikkavichavakar, a Hindu mystic and poet from the Chola period (circa 850 AD to 1250 AD) is now back home in India.
With the returning of the priceless artefacts to India, USA and PM Modi are hopeful that the ties between the two nations will be restored.
A focus on heritage & culture...I thank the US government for the return of precious cultural artefacts to India. pic.twitter.com/9mxjtEU527

— Narendra Modi (@narendramodi) June 7, 2016
"It is my hope and the hope of the American people that this repatriation will serve as a sign of our great respect for India's culture; our deep admiration for its people; and our sincere appreciation for the ties between our nations," US Attorney General Loretta E Lynch said.
Speaking on the occasion, the Prime Minister said "Heritage can be a great binding force between nations."
PTI reported that examination of the shipment from India revealed numerous antiquities. This shipment was imported by Subhash Kapoor, owner of Art of the Past Gallery, who awaits trial in India. 
Artefacts were also found in the Honolulu Museum and Peabody Essex, who promptly partnered with HSI to surrender illicit cultural property stemming from Kapoor.
Additionally, five individuals have been arrested in the US for their role in the scheme, a media release said.
(With inputs from PTI)