Market Guru in talk with RJ Salil Acharya of Radio City: It is a right time to invest in Gold; People can also buy SBI Life & Tata Power
Anil Singhvi, Managing Editor, Zee Business, said the worst has passed and good things will happen from here and year 2021 will be better than 2020 and there is no doubt in this. During a candid radio chat with RJ Salil Acharya, Radio City, 91.1 FM, Mumbai, Mr Singhvi said its right time to invest in Gold and people looking towards stocks can invest in SBI Life and Tata Power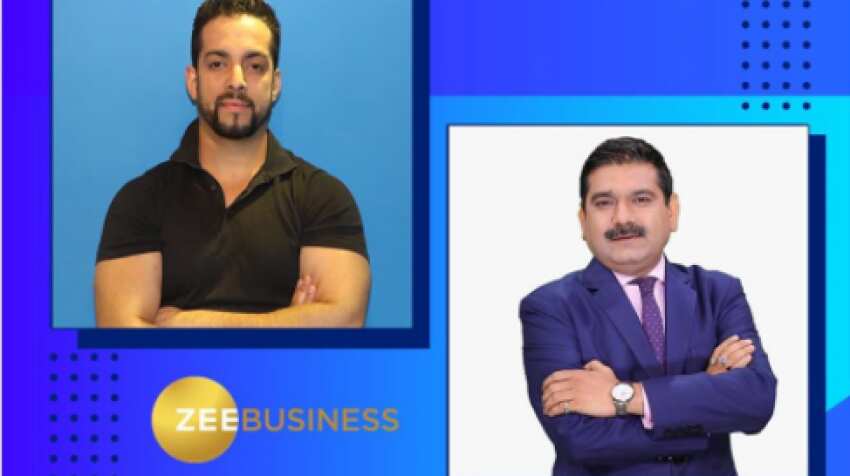 Starting the radio chat, RJ Salil said there is some good news as people are saying that India's GDP outlook for 2021 looks good
Written By:
Jitesh Kumar Jha
Updated: Thu, Dec 03, 2020
12:51 pm
new delhi, ZeeBiz WebDesk
Anil Singhvi, Managing Editor, Zee Business, said the worst has passed and good things will happen from here and year 2021 will be better than 2020 and there is no doubt in this. During a candid radio chat with RJ Salil Acharya, Radio City, 91.1 FM, Mumbai, Mr Singhvi said its right time to invest in Gold and people looking towards stocks can invest in SBI Life and Tata Power but should have a long-term perspective.
Starting the radio chat, RJ Salil said there is some good news as people are saying that India's GDP outlook for 2021 looks good. Auto sales have also gone up significantly up as compared to the last year's December. Can you see some good figures in the world for India? To which Mr Singhvi replied by saying as bad as it was supposed to happen has happened, and things will not be as bad like that anymore, now. What has to happen from here is going to be good, maybe slowly or soon. There is no doubt that figures till date have been good and auto sales figures for November are also fine. There are some signs of recovery, so 2021 has to be better than 2020 and there is no doubt in this.
To this RJ Salil said, but people are saying that the auto sales numbers are better than the numbers of 2019. Do you think, there was an interim buying during the festive season and people will close their purse in the month of January and wait for the second and third wave of the ongoing pandemic? And Mr Singhvi said, no, the sales of vehicles will continue until the public transportation system is not opened completely and fear of CORONA is not gone completely because people prefer to use their vehicles more. They are also buying two-wheelers and four-wheelers as per their capacity. You will see that then demand for the entry-level vehicles is very strong and at the same time, the demand for luxury vehicles is also strong. So, the closure of the public transportation system has pushed the auto sales number up. Not only in November but Chairman of Maruti has said that the month of December will also be very strong for us. So, the outlook is better.
Extending the chat RJ Salil Said, the outlook is better but the market is setting new records although nobody ever thought that everything would be back so soon. But now it is so that people are quite excited and confident. At the same time, many new people are entering the market and are waiting thinking that everything has happened but the market is not falling. So, what the investors should be cautious at present or it is the right time to enter? To this, Mr Singhvi said, there is a need to be cautious. Being confident is a good thing as it helps you in making money in the market. But overconfidence eats people in the market. So, if you are putting your money in the market then keep in your mind that the market is at the lifetime high levels and if you want to be here for two-four weeks or 2-4 months then you are late. So, if you wish to enter for a short period then let the correction happen, if it doesn't occur, it is not an issue, as it will not take anything from you, but if you get an opportunity then enter at the low levels. But if you are present in the market then it is a problem or if you want to invest for a period of 3-5 years then it is fine, and if there are ups and downs then there is no issue. But, now, the market is heading towards risky levels, however, it is hard to say where the top will be formed at these levels or slightly above. But now the market will not fall every day as it was falling in March and they will not grow every day as it was happening in November. So, the speed will slow, brakes will be applied and slight correction will happen and then the markets will catch its pace. So, wait for the correction and opportunity to enter.
Then RJ Salil asked what new can be brought at these levels, maybe a stock or something else like a mutual fund or gold or something else. And, Mr Singhvi said, first I would like to talk about Gold as it is at good levels at around 46,000-47,000 and you can invest here because a good correction has happened from around 55,000 levels and this is entry-level. If you want to buy in stocks, then I will tell you about two stocks, but you should keep in mind that the stocks I am going to tell are bit safe but are for long term. SBI Life as life insurance business looks very good and SBI Life is a leader in the segment and you can invest here. As you know that you buy insurance for 15-20 years, so going by the business model, you should have a long-term point of view for the investment. The second is Tata Power and you can invest in the stock if there is a correction and you get an opportunity to invest in the range of Rs 60-65. Both of these stocks are safe but will grow slowly but are good stocks with a long-term perspective.
See Zee Business Live TV Streaming Below:
Market Guru in talks with RJ Salil Acharya of Radio City is a series of interviews on stocks market.
Get Latest Business News, Stock Market Updates and Videos; Check your tax outgo through Income Tax Calculator and save money through our Personal Finance coverage. Check Business Breaking News Live on Zee Business Twitter and Facebook. Subscribe on YouTube.