Kerala's economy in danger as cheap crude oil hits remittances from Gulf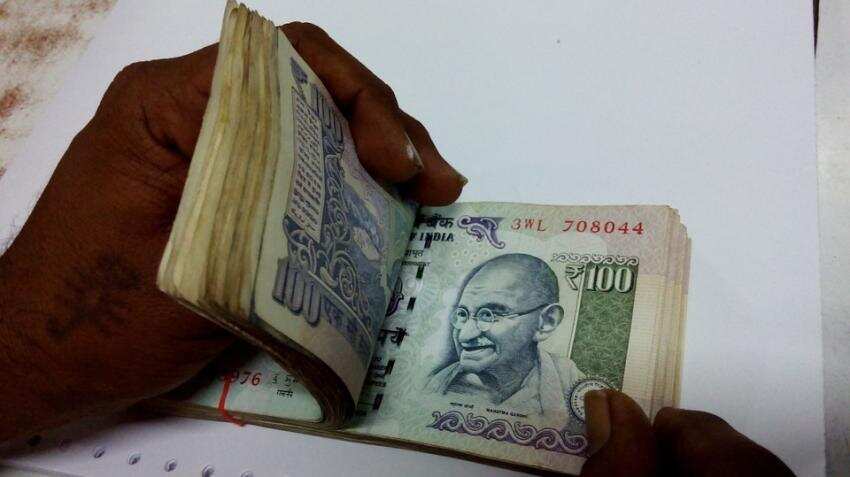 Nearly 90% of the emigrants out of Kerala go to the Gulf countries. Thus the states economy is largely dependent on trade in services in the Gulf countries and the resultant remittances. Photo: Pixabay
Updated: Thu, Aug 25, 2016
02:35 pm
Mumbai , ZeeBiz WebDesk
Remittances into India saw a decline for the first time in six years in 2015. In the year, remittances into the country went down by 2.1%.
India is considered to be the world's largest recipient of remittances, which is now contracting, as inflows from the Gulf Corporation Council (GCC) countries slow down considerably.
As per the World Bank data, India retained its top spot in 2015, attracting about $69 billion (nearly Rs 4.59 lakh crore) in remittances, down from $70 billion (nearly Rs 4.66 lakh crore) in 2014. This marked the first decline in remittances since 2009.
The Gulf countries account for more than half of the India's remittances reported.
So why did it happen?
The main villain is crude oil prices. Major Gulf oil suppliers such as Saudi Arabia and UAE, faced a slowdown as oil prices started dwindling in 2015. Oversupply concerns, a pact with US-Iran which will bring back Iranian oil into the market, all weighted on oil prices. Oil prices were down 47% in 2015. Compared to this, the growth slowdown in GCC remittances was down only marginally.
But it has led to a drop in the number of Indians travelling to the oil producing countries in 2015 and therefore, remitting money back. 
One state that would face a massive brunt of the declining remittances would be Kerala.
This is because, data shows that emigrants from Kerala to the Gulf and other countries 24 lakh in 2014, and remittances they sent back were Rs 71,000 crore.
Nearly 90% of the emigrants out of Kerala go to the Gulf countries. Kerala's economy is largely dependent on trade in services in the Gulf countries and the resultant remittances.
The return of emigrants from abroad to Kerala has also been growing. Emigrants coming back home increased to 12.5 lakh in 2014, up from 11.5 lakh in 2011, 11.6 lakh in 2008, 8.9 lakh in 2003, and 7.4 lakh in 1998.
A sharp fall in oil prices again, is the culprit. Couple that with the proposed change in policies in the Gulf countries which may also deter Keralites from going there for jobs. 
The Gulf countries are looking at austerity measures as low oil prices hit the nations, while they are also planning to tax the income of expatriates. 
According to Gulf Talent, 14% private companies have planned to cut jobs in 2016. This may result in more emigrants coming back to the country, hampering remittances into India. 
In 2015, remittances were 36.3% of the state's net domestic product (NSDP). The state's per capita income was Rs 63,491, without taking remittances into consideration, but it would be Rs 86,180 if remittances were also included. 
Data shows that corresponding to 100 households in the state, there were 29.3 emigrants in 2014, 15.3 return emigrants and 44.6 non-resident Keralites. If we look at the previous data, the number of NRK has increased. In 2011, the corresponding numbers were 29.0 emigrants, 14.6 return emigrants and 43.7 NRK.
However, in 2014, although household remittances stood at Rs 24,374 crore, less than 17% of the total households received any remittances in 2014. A very vast majority of the Kerala households are not direct beneficiaries of the vast amount that comes to the state as worker's remittances.
                                                                                                            
It was as low as 11% among Hindu households and 15.3% among Christian households, but as much as 33.2% among Muslim households.       
 
The UAE retained its number one rank with 38% of Keralites travelling to the country, and Saudi Arabia came in second with 22% Keralites going there.
In January – March 2015, where 434,124 Indians visited Saudi Arabia, but the number dropped to 401,034 in the next quarter, 370,282 in July-September and 378,881 in the quarter to December.
Both, UAE and Saudi Arabia are cutting jobs. In the meantime, Saudi Arabia's Nitaqat law, which allows government to reserve jobs for the native people, is also likely to make it difficult for outsiders including Indians seeking jobs.
Dr S. Irudaya Rajan Chair Professor, Ministry of Overseas Indian Affairs (MOIA) once said "Remittances from global capitalism are carrying the whole Kerala economy," a report from Wikipedia.
This was quite evident the Kerala economy was highly dependent on remittances. In 2012, the state was the highest receiver of overall remittances to India which stood at Rs. 49,965 Crore (31.2% of the State's GDP), followed by Tamil Nadu, Punjab and Uttar Pradesh. But the situtation has started changing since 2014.
Market analysts believe that if the decline in crude oil continues, the number of emigrants returning back to their home country will increase. This would lead to a severe employment crisis and economic in the state.
 
 
Get Latest Business News, Stock Market Updates and Videos; Check your tax outgo through Income Tax Calculator and save money through our Personal Finance coverage. Check Business Breaking News Live on Zee Business Twitter and Facebook. Subscribe on YouTube.