Karnataka Assembly elections 2018: ATM hit by crisis, but cash flowing freely in state
The Income Tax department in Bengaluru seized cash worth Rs 4.13 crore and 4.52 kg gold jewellery worth Rs 1.32 crore and, interestingly, 97 per cent of the Rs 4.13 crore seized was in high denomination currency. The department and the Election Commission (EC) were surprised at the find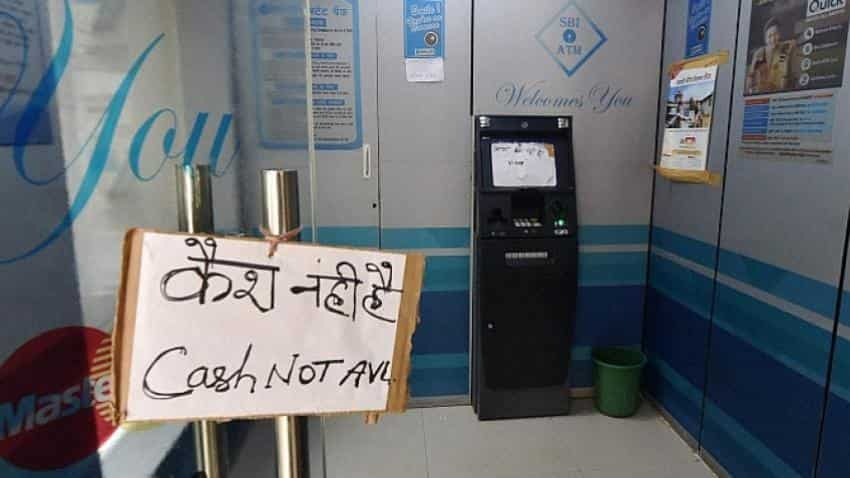 The Income-Tax Department seized money after the Election Commission released the schedule for the assembly election on March 27. Image source: PTI
Updated: Mon, Apr 23, 2018
04:13 pm
ZeeBiz WebDesk
Even as automated teller machines (ATMs) are running dry of high denomination Rs 2,000 and Rs 500 currency notes across the country, Karnataka, which is witnessing a battle between political parties for assembly elections, is flooded with the notes. The Income Tax department in Bengaluru seized cash worth Rs 4.13 crore and 4.52 kg gold jewellery worth Rs 1.32 crore and, interestingly, 97 per cent of the Rs 4.13 crore seized was in high denomination currency. The department and the Election Commission (EC) were surprised at the find.
In a statement, the Income Tax department stated: "Though the election process is just beginning, the investigation wing of the department in Bengaluru has already seized cash of Rs 4.13 crore and gold jewellery of 4.52 kg valued at Rs 1.32 crore. The interesting fact in these seizures is that the majority of the cash is in the denominations of Rs 2,000 and Rs 500. Out of the total cash seized, an amount of Rs 4.03 crore is in these higher denominations." The department seized money after the Election Commission released the schedule for the assembly election on March 27.
When citizens are finding it difficult to withdraw money from banks and ATMs, this development has raised eyebrows of government authorities. The department further pointed out that among cash seizures in various cities, Bengaluru tops the list with the figure of Rs 2.47 crore followed by Bellary at Rs 55 lakh.
Karnataka will go to polls on May 12. The counting of votes will take place on May 15. The term of the current 224-member legislative assembly ends on May 28. The department stressed that a high level of alertness is being maintained at airports and railway stations to check the inflow of money.