Indian rupee to dollar: Here is a major mark currency may cross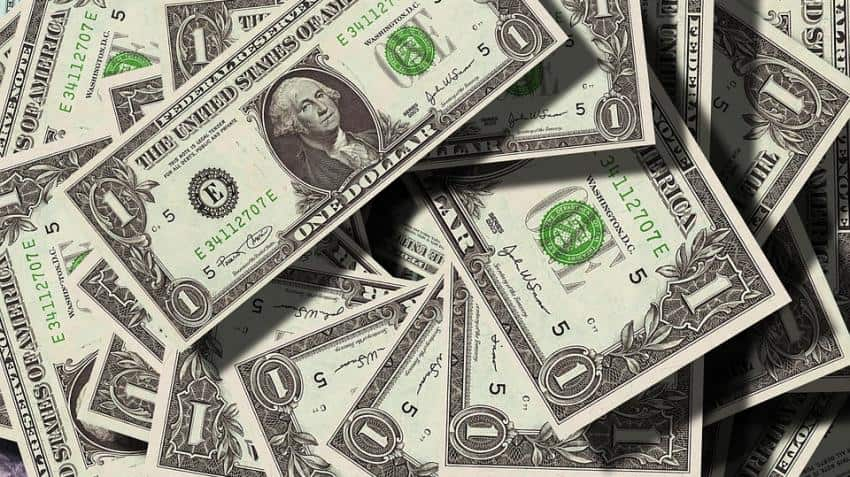 Image source: Pixabay
Updated: Mon, Feb 26, 2018
02:31 pm
ZeeBiz WebDesk
We are in the second month of CY 2018 and it seems 2017 is far away in our memory. The year has already thrown too many variables at us and the resultant volatility in various asset classes have been difficult to fathom. To name a few, yield rally in the US bonds to multi-year highs, Euro and GBP reaching levels which most predictors believed to be year-end estimates, dollar index falling below multi-year lows, JPY almost threatening to go back to 2016 levels and closer back home dollar-rupee running past all important 65.0000 level.
Needless to mention here that, the almost unending rally in Indian stock markets has also halted, showing signs of further weakness. Of course, the recent news item about banking fraud was like the last nail in the coffin. So what has gone awry so badly? It's time to focus our attention on the underlying issues and then find whether this trend is going to be all-encompassing in the rest of the CY 2018.
The US dollar woes continue to dominate headlines especially when dollar index moved below multi-year supports. It's very difficult to say accurately whether this is an orchestrated move or a genuine correction reflecting the ground fundamentals. Needless to add here is that this move has surely benefitted the US exports (relatively speaking). To put this in context through sheer numbers, Dollar Index moved down from 95.14 (in November 2017) to touch a low of 88.25 (in February 2018) before recovering.
As we all know, Janet Yellen retired from the US Fed and the next FOMC would be the first showing for the new Fed head. If we go to the US CPI numbers and the US employment data, there is a huge possibility of a US rate hike in his first FOMC meeting itself. In the latest FOMC minutes, most of the voting members have shown confidence in US inflation moving towards target rate of 2%. The confidence for a rate hike in the next FOMC has moved higher after the minutes were published on Wednesday.
As a result, US Bond yields, especially the near tenors have moved faster than the far tenor. The US one year benchmark yield has now touched 2.0077% while the two year US benchmark yield has rallied to 2.2820% and the 10-year US benchmark yield has now moved to the touching distance of 3% (trading at 2.9353% while writing this piece). The latest fear about the financing of huge US budget deficits is also one of the factors that need scrutiny.
Overall, it is going to be dollar related news which will be responsible for bigger market moves in the coming days. My guess is that, at least technically, the dollar has reached its "support" level and may continue to hold its head above 89.0000 in the coming days/weeks. Meanwhile, Euro and GBP rally has petered out as I had anticipated earlier (This was mentioned in my last write up also). GBP had rallied uninterrupted from 1.3455 level to touch a high of 1.4344 in the month of January 2018. Since then, it's been retracing back in tentative steps as GBP bulls try to firewall the fall. The rally in GBP was overdone in my opinion and I won't be surprised if GBP moves towards 1.3793 in the interim. In comparison, Euro rally was more sanguine, hence retracement in Euro also has been slow and steady. The area around 1.2520 is a bit difficult to breach (in technical terms) and Euro looks poised to move towards 1.2190 against the dollar.
Indian markets have been in a tailspin of sorts. In 2018, Indian stock markets have underperformed other EM peers so also the currency pair. In February 2018 alone, net FII flows into both debt/equity markets have been negative. Latest LOU episode has taken a further toll on investor psychology. This negative sentiment also has spilt over into currency market as well. As a result, the rupee has also been underperforming in comparison to other peers. The monetary policy minutes were also published on Wednesday (February 21, 2018). 
The contents, if studied in a backdrop of global changes in interest rate scenario may mean more hawkish than interpreted earlier. Latest CPI data wasn't a deal breaker as lower vegetable inflation helped final number to come below expectations. But there is no denying the fact that spectre of high inflation is out of the window. Similarly, higher crude oil prices are giving sleepless nights to Indian policymakers. Given this background and conundrum that we are in and also taking into account technical factors, I am expecting the rupee to move towards 65.0000+ in the coming days. I am looking forward to a range of 64.4000-65.5000 to hold for some time as far as the dollar-rupee pair is concerned.
Source: DNA Money
 
Get Latest Business News, Stock Market Updates and Videos; Check your tax outgo through Income Tax Calculator and save money through our Personal Finance coverage. Check Business Breaking News Live on Zee Business Twitter and Facebook. Subscribe on YouTube.