Gujarat CM Rupani fails on job front, 5 lakh still unemployed in state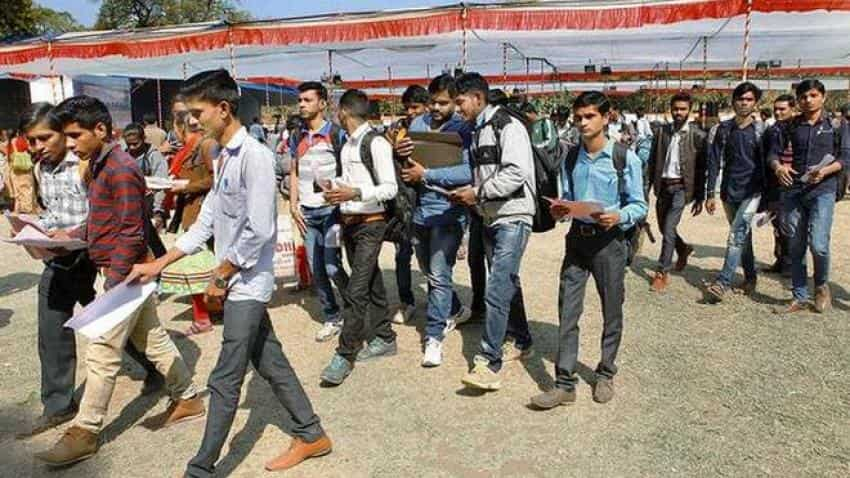 The total number of people looking for jobs in Gujarat was estimated to be 19.57 lakh workers as of 2016. Image source: PTI
As against Gujarat Chief Minister Vijay Rupani`s 2016 Diwali promise to provide jobs to 67,000 youth by March 2017, the state government actually gave employment to only some 13,000 persons during the last two years, according to the latest official data. According to official figures released in the assembly on Tuesday, as many as 5,37,562 educated and semi-educated persons continue to be without jobs in the state, while around seven lakh youths got employment, mostly in the private sector.
With 2,576 youths, Narmada district provided most government jobs to the educated and semi-educated youths, it was informed. As against this, not a single person got a public sector job in Navsari, Panchmahals and Kheda districts, the government said. In Ahmedabad and Gandhinagar districts, a total of 411 and 1,460 youths, respectively, secured government jobs.
Statistical Outline of Gujarat, 2016, published by the state government, shows that as many as 23,806 factories were closed down in two years from 2014-15 to 2015-16, each employing an average of 52.81 workers. This rendered over 12.57 lakh workers unemployed, besides nearly seven lakh educated unemployed youth registered with the State Employment Bureau.
The total number of people looking for jobs in the state was estimated to be 19.57 lakh workers as on 2016. Officials disclosed that on an average, 10,000 to 12,000 factories -- mostly in the small scale and unorganised tiny sector -- have downed shutters during the last five years.
According to government reports, 11,873 factories were closed down in 2014-15 and 11,933 in 2015-16. The latest numbers, post-demonetisation and implementation of Goods and Services Tax, have not been published so far.
Industry sources said that even by conservative estimates, at least 12 lakh workers lost their jobs due to the "twin blows" of demonetisation and GST in key sectors like textiles, auto spares, ceramics and engineering goods.
In all, if one adds up available government data and industry estimates, the unemployment figure is a staggering 32 lakh.
Updated: Tue, Feb 27, 2018
07:20 pm
IANS