Flights to get costlier soon! Surge pricing coming to an airport near you
Aviation demand is soaring and everyone concerned is looking to charge more. And passengers will have to foot the bill, ultimately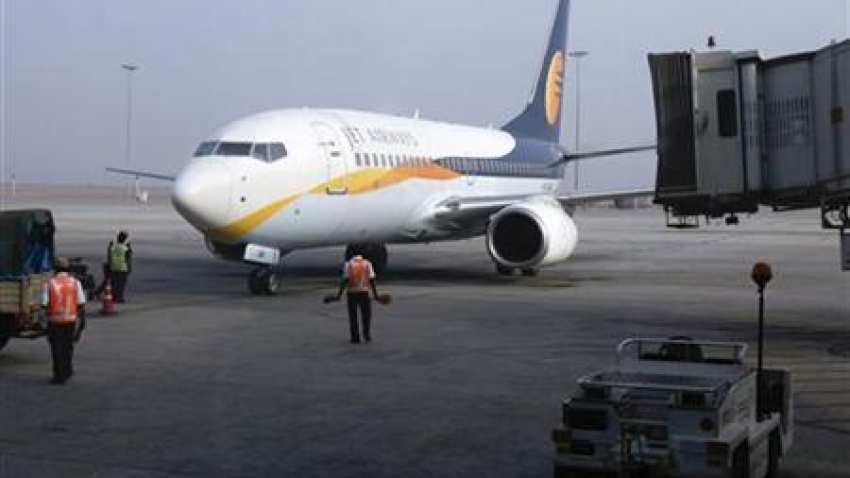 At present aircraft airport fees does not vary according to the time of the day. Image source: Reuters
Updated: Tue, Jul 17, 2018
04:12 pm
ZeeBiz WebDesk
Aviation demand is soaring and everyone concerned is looking to charge more. And passengers will have to foot the bill, ultimately. Soon if you take peak hours flights, then you may have to fork out more, as the government is mulling imposing a surcharge on flights during peak hours. According to Airports Authority of India (AAI) chairman Guruprasad Mohapatra this move will enhance airport capacity and help avoid flight delays.
At present aircraft airport fees does not vary according to the time of the day. "We should not allow congestion to happen during peak hours. There is a large window of non-peak hours that we are persuading airlines to consider," The Hindu quoted Mohapatra as saying. Britain's Heathrow airport introduced surge pricing way back in 1972 to check air traffic congestion and also levies penalty on airlines that fail to be punctual, the report said.
Chhatrapati Shivaji International Terminal in Mumbai and Indira Gandhi International airport in Delhi are the most congested airports in India. During peak hours these two airports see up to 52 and 73 landings and take-offs per hour.
Watch this Zee Business video here:
AAI is preparing a plan to increase Delhi airport's hourly capacity over the next three years, Mohapatra said. He said these measures are taken to reduce congestion at the airports. The AAI is taking measures such as replacing flights operated by smaller aircraft such as ATR72 with bigger planes like A320s.