Call drops row: What is causing the problem? Telecom Secretary Aruna Sundararajan explains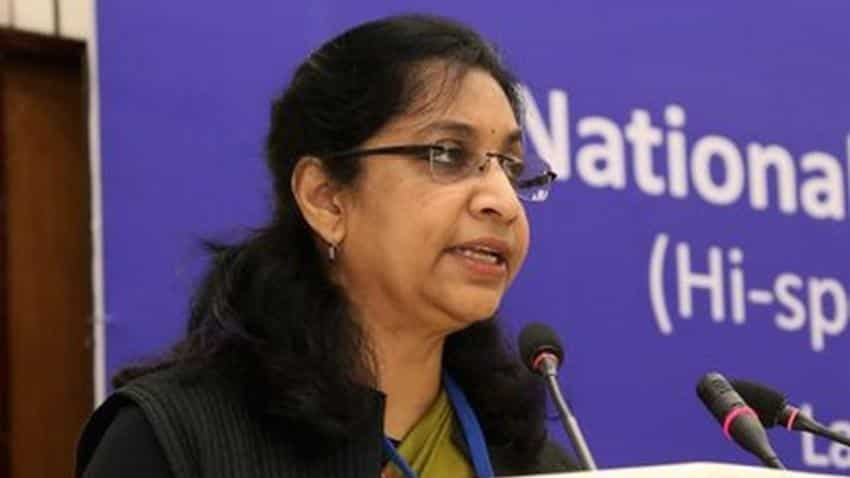 Telecom Secretary Aruna Sundararajan said telecom players must improve the quality of service and end the issue of call drops and slow data speed. Image source: Facebook
Updated: Fri, Mar 16, 2018
06:51 pm
New Delhi, ZeeBiz WebDesk
Telecom Secretary Aruna Sundararajan in an exclusive talk with Zee Business's Shiv Prakash Yadav said telecom players must improve the quality of service and end the issue of call drops and slow data speed. Here are the edited excerpts: 
Q. We are talking about moving to 5G and Internet of Things, but in last few months, there has been an increase in call drops and a decrease in internet speed. The problem has not been resolved. What is the government doing? 
A. India has seen a huge growth in data (almost 500 percent) as well as voice calls. There is a time lag between the creation of infrastructure catching up with the demand. We have asked the telecom service providers (TSPs) to fiberize their towers. The absence of adequate infrastructural capacity is causing call drops. So, we will be working closely with the industry. 
 
I agree with you that a lot more needs to be done. It is not enough to acquire new customers and promise them a lot of services and lower the tariffs. Quality of services is a paramount requirement. That's why TRAI has also brought out a new quality of service measurement regime. So we are looking forward to ensuring that the call drops do come down. 
 
Q. Is the in-fighting between industry players impacting the quality of services being offered?
A. I do not believe so. What I believe is that they are all now moving to augment their networks. They are all trying to upgrade from 2G to 3G to 4G. The construction of infrastructure is happening but it is not happening at a fast enough pace. That in my view is the real reason. 
 
Q. Everyone is waiting for in-flight connectivity. When can in-flight connectivity become a reality?
A. For in-flight connectivity, we are in the final stages. So I expect that any time now we will be able to give the approvals. 
 
Q. The government has announced two major sops for the industry. Do you think they are enough to resolve their issues? 
A. See, there is a background to this. The govt had constituted an inter-ministerial group. Now one of the main findings of the group was that this situation we are seeing is due to temporary liquidity crunch. In the long run, India is a vibrant growth market and things will stabilise. So whatever they had recommended was on the basis of this analysis, and that's why the government has approved it.