Budget in Minute: What is Budget? Zee Business Managing Editor, Anil Singhvi explains
Budget is the sum total of the income and the expenditure of any entity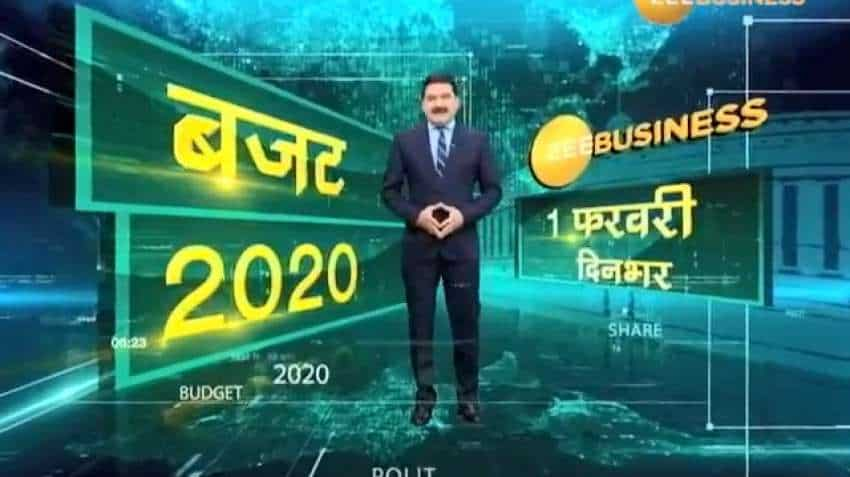 Zee Business Managing Editor Anil Singhvi explains what is Budget in one minute
Updated: Wed, Jan 15, 2020
09:25 pm
ZeeBiz WebDesk
What is a Union Budget? Managing Editor of Zee Business Anil Singhvi explains what a budget really is. Budget is the sum total of the income and the expenditure of an entity. In common man's parlance it is like a budget that we make for our homes...how much we earn...how much we will be spend and how much we will save?
#ZeeBudget2020 | 1 मिनट में अनिल सिंघवी से समझें क्या होता है यूनियन बजट?#UnionBudget #Budget2020 #UnionBudget2020 @AnilSinghvi_ pic.twitter.com/jToRViIR5Z
— Zee Business (@ZeeBusiness) January 15, 2020
The only difference is that you make budget for your homes and the government makes it for the entire country. Another difference is that when you make a budget for your homes, your expenses are lower than your incomes as you always try to save some money. But, in a Union Budget, the expenses are usually more than the government income. So where does the extra money come from? The government takes loans and which is why we call  it a loss-making budget. So, a Union Budget is a sum total of a country's expenditure and its income.
Finance Minister Nirmala Sitharaman will be presenting the Budget 2020 on 1 February. According to sources, there is a high likelihood of finance minister granting many sops to various industries as well as income tax relief to the common man. This will be Narendra Modi Government 2.0's first full budget presentation. The earlier one was an interim Budget presented after the general elections in which the Bharatiya Janata Party (BJP) led NDA government came back to power.
See Zee Business Live TV Streaming below