Aviation in India: UDAN is struggling to fly
UDAN scheme is hamstrung by the scores of ghost airports spread across hinterland, whose inadequate infrastructure is stopping the growth of aviation sector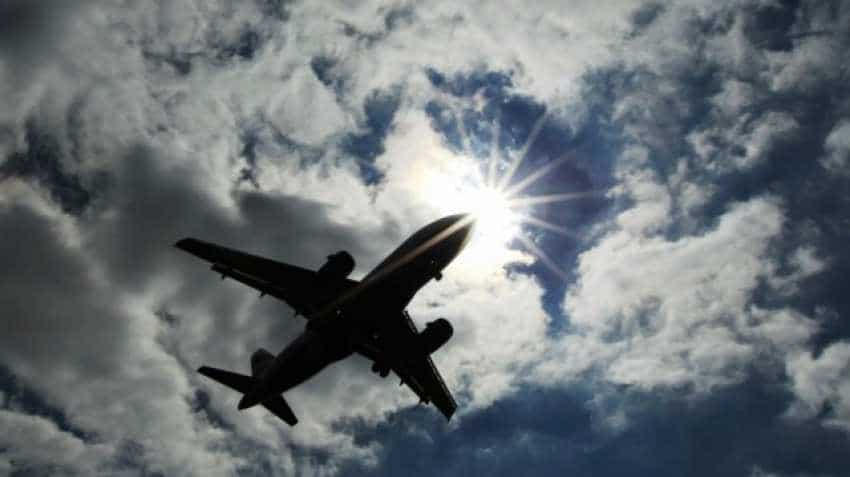 Mithapur and Darbhanga are just two examples of around 50 such airports and heliports that are being upgraded for flight operations under the government-sponsored RCS project. Image source: Reuters
Updated: Fri, Aug 03, 2018
10:58 am
Mumbai, ZeeBiz WebDesk
Rajesh Jain, a trader of chemicals from Mithapur, a sleepy town lying in between Dwarka and Okha in Gujarat, is a dejected man. He was ecstatic last year when the civil aviation ministry announced plans to connect the private airport in Mithapur to the economic hub of Ahmedabad and the rest of country under the Regional Connectivity Scheme (RCS), fondly called UDAN (Ude Desh Ka Aam Nagrik). A trip to Ahmedabad, which currently takes around 7-8 hours by rail or road, would have taken less than 40 minutes, by air.
But his dream airport travel has not taken off, yet. Other than a runway on which just over a dozen small charter aircraft belonging to Tatas and Coast Guards apart from casual private charters land in an entire year, there are no other facilities of an airport on the ground. Air Odisha (a joint venture between Gujarat State Export Corporation Ltd, Monarch Group and Capt Gopinath-founded Air Deccan), which has won the bid to start operations under RCS from the airport, has been told that the flights can begin to take off only after a year as a tall chimney is acting as an obstruction.
Mithapur's economy primarily revolves around Tata Chemicals, with most residents depending on the company for their livelihood. The story began in 1939 when the Tatas took over the Okha Salt Works. Mithapur airport, privately owned by Tata Chemicals, is part of the 5,398 acres of freehold land obtained in the 1930s from the government of the erstwhile princely state of Baroda.
Though the Mithapur beach is famed for its serenity and pristine beauty, lack of connectivity and tourist infrastructure has come in the way of tapping tourists.
Darbhanga Airport in Bihar faces another challenge. The airport, operated by Indian Air Force (IAF), is equipped to handle military jet planes but not suitable for commercial aircraft. The authorities do not expect commercial planes to take off from this airport anytime soon as upgradation will require at least two seasons of rains.
Mithapur and Darbhanga are just two examples of around 50 such airports and heliports that are being upgraded for flight operations under the government-sponsored RCS project. There are close to 400 ghost airports in India, airports which have not seen a single flight for a long time. Interestingly, the rules under the new scheme mandated the operations to start within six months after the airport was chosen under RCS. The reality seems to be a little far off.
The project is financed by the Centre which contributes 80% of the VGF amount, while the remaining comes from the respective state governments. For priority areas like north-eastern states and union territories, the sharing ratio is 90:10. The center collects VGF fund of Rs 100 from each departing passengers at major airports.
Infrastructure bottlenecks
According to the airlines participating under the RCS, issues related to infrastructure are the major headwinds. Shaishav Shah, director of Air Odisha and Air Deccan, two of the airlines that won the bid to operate under RCS, says there is an urgent need to improve the basic infrastructure at these airports, including night-landing facilities.
The absence of sufficient slots from major airports like Mumbai and Delhi is turning out to be a major handicap for the growth of RCS. In UDAN-1, Mumbai International Airport Limited (MIAL) and Delhi's Delhi International Airport Limited (DIAL) could offer only about 10 of the 20 slots requested from each of the operators while under UDAN-2, these airports have not offered any slots.
"Even the slots that are being offered by these major airports are during the unearthly hours of 1am-4 am. Now tell me who will take flights at odd hours to fly to airports like Sholapur and others," says Shah.
On their part, MIAL and DIAL cite ever-growing congestion at their airports as a reason for not granting more slots under RCS. What is more, a flight under RCS carries much lesser number of passengers but takes much more time to clear the runway (nearly 3-4 times), thereby affecting the operational performance of these airports.
Parking at major airports is another problem which RCS airlines are facing and have to park their aircraft at a different airport during the night which disturbs the economics of the operations of the airline.
A senior executive from one of the smaller airline alleges that even the paltry slots offered by the big daddies of MIAL and DIAL go to established airlines, leaving the new players in the lurch. The airport companies have, however, denied this charge. "We have taken up the matter independently with the airports as well as the ministry," said the executive.
Most of the mainstream major airlines have sensed an opportunity in UDAN and are not shying away from the tarmac. Spicejet, which won a considerable number of routes, also wants to make use of amphibian planes, apart from its other smaller planes.  Ajay Singh, promoter of the airline, has already announced putting up 100 such aircraft once the infrastructure and regulations regarding its use get concretised in the coming months.
Sudhakara Reddy, founder and national president, Air Passengers Association of India (APAI), says that there is a lot of ground to be covered in terms of creating the required infrastructure to achieve the ultimate objective of the government. "One major impediment that has come in the way of subsidy through viability gap funding (VGF) is the rise of fuel price. Also, the budgetary allocation of Rs 800 crore may not be sufficient to achieve the desired results."
Civil aviation minister, Suresh Prabhu did not respond to a questionnaire sent by DNA Money.
Flying off UDAN
Some of the airports like Kannur in Kerala and Shirdi in Maharashtra are trying to wriggle out of the UDAN scheme, putting the future of the scheme in jeopardy. They believe that they would not earn any revenues immediately from parking and landing charges and also end up providing security and other facilities free of cost or at a lower cost under RCS, thereby affecting their already weak bottomlines. With airports pulling out of RCS, there are chances that airlines which have already placed orders for aircraft may mount a legal battle on the airport as well as the government.
The lack of coordination between the Centre and states is evident from the fact that even after the board of Kannur International Airport Ltd (KIAL) decided to pull out of the scheme, the civil aviation ministry, reportedly unaware about the decision, announced the flight launch dates. "There are fears that more airports may try to pull out of the scheme," says a ministry official.
Low entry barriers slowing down RCS?
Industry experts claim that though bigger players such as Jet Airways, Indigo, Spicejet and Alliance Air are able to use the benefits of economies of scale, smaller players like Air Odisha, Air Deccan and others are reportedly struggling to raise the required funds. And, they also struggle to place orders for fleet expansion, hire pilots, engineering and other staff, as well as manage the maintenance of their fleet. This may lead to mass cancellations of flights in the future.
Among airlines that are already operating flights under UDAN, some are already facing major cancellations. If insiders are to be believed, cancellations are as high as 60- 80% in certain non-peak months.
Watch this Zee Business video
Shah discards the allegations saying that they are in no need of raising funds at the moment. "However, maintenance issues do come up at times like any other airline that may lead to the plane getting grounded for repairs. But it gets corrected and again starts flying." The maintenance issues, says Shah, will too get sorted out as they add another four aircraft in their fleet in next couple of months. At present, both the airlines together operate with four 19-seater Beechcraft B-1
Source: DNA Money
Get Latest Business News, Stock Market Updates and Videos; Check your tax outgo through Income Tax Calculator and save money through our Personal Finance coverage. Check Business Breaking News Live on Zee Business Twitter and Facebook. Subscribe on YouTube.