7th Pay Commission: Wage amendment cleared for this segment; central govt employees' minimum pay scale future still bleak
7th Pay Commission: NDA government has approved this Amendment to minimum wages ACT with provision of imprisonment even.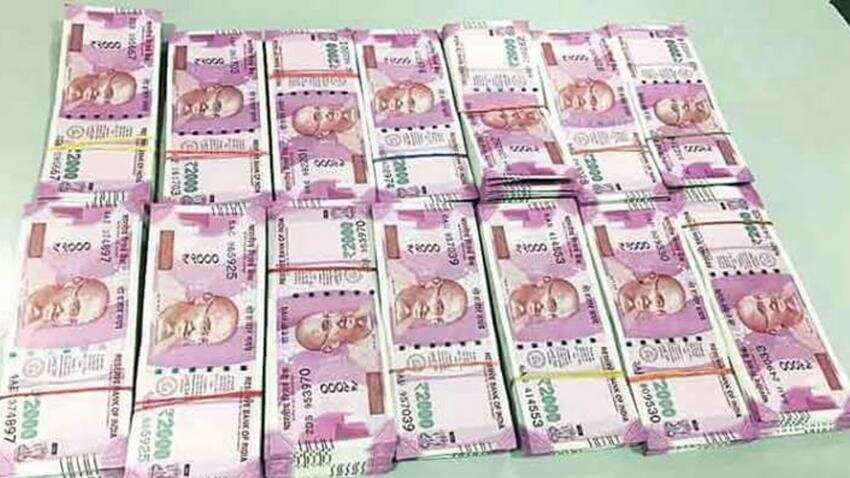 Rs 2000 rupee currency notes. Photo: IANS
Updated: Sat, May 12, 2018
05:43 pm
Mumbai, ZeeBiz WebDesk
While central government employees have been struggling to get some clarity in their minimum pay scale and fitment factor hike beyond of 7th Pay Commission, looks like the NDA government is choosing to look the other way and focus elsewhere because it has cleared AAP government's minimum wage hike amendment. No day goes by without some news on government employees minimum pay scale issue coming. While some reports keep hopes alive, some have shattering impact. Once again hope has been pinned for some 48 lakh employees on state elections. It is a clear indicator that ahead of election many  states have taken the issue of the pay scale hike seriously. However, the final call will still be given by Union Cabinet and that currently looks like foggy possibility. 
But for now NDA government has approved AAP government's Amendment to minimum wages ACT with provision of imprisonment.
BREAKING NEWS
Delhi Govt's Amendment to Minimum Wages Act, with provision of imprisonment and a fine of Rs.20,000 on employers for not paying minimum wages gets the President's assent. pic.twitter.com/ad7khcKdQo

— AAP (@AamAadmiParty) May 8, 2018
Now this comes a good news for workers there.
 
But quite a number of people are still struggling with their low pay matrix. 
Recently, Railways employees carried out a 72-hour long hunger strike to protest delay in implementing recommendations of 7th CPC and the attempted privatization of the railways. 
Also, as many as 7,500 government employees' protest march in Tamil Nadu was thwarted by the police on Tuesday. Among the key demands of the government employees were payment of 21-month arrears as per the 7th Pay Commission recommendations, rectifying pay anomalies for employees and reverting to old pension scheme. 
Meanwhile, central government employees want fitment factor of 3.68 times with minimum pay scale of Rs 26,000. This is after the Union Cabinet revised their minimum pay to Rs 18,000 from previous Rs 7,000 per month, along with fitment factor of 2.57 in June 2016 leading to a major hike in all central government employees salaries.
It was known that, the government may hike minimum pay to Rs 21,000 and fitment factor to 3.00 times. However, the NDA government at centre claimed that they are not really looking to hike minimum pay beyond the recommendations provided in the 7th CPC report.