7th Pay Commission news: Big surprise; these government employees will benefit much, but some may not
The government's move to  merger  of all Group B officers with Group C staff cadres of all Directorates under Central Board of Excise and Customs (CBEC) on February 12 shows that the government wants to shrink the middle-level employees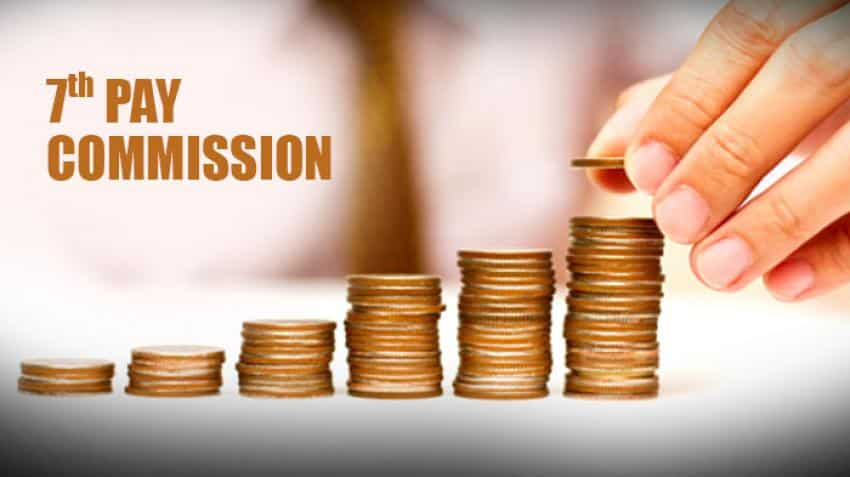 FM Arun Jaitley is expected to fulfil his promise in Parliament. It can be safely assumed that the finance minister will emphasise more on salary hikes at the lower-level rather than at the middle-level. Image source: zeenews.com
Updated: Tue, Feb 27, 2018
04:59 pm
ZeeBiz WebDesk
7th Pay Commission news: Government employees are anxiously waiting for news and updates on what will happen to their minimum salaries next. Will they get to see good news or not? It has been revealed by sources that mid-level employees are not likely to see much of a raise in the 7th Pay Commission, which is indicated by a trend of polarisation of income and shrinking middle-level employees numbers in the central government departments.  A Finance Ministry source revealed to The Sen Times that there are disparities in benefits given to the employees across categories. The report said the government has concentrated at the higher and the lower end of the of the pay scale.
The government's move to merger of all Group B officers with Group C staff cadres of all Directorates under Central Board of Excise and Customs (CBEC) on February 12 shows that the government wants to shrink the middle-level employees.
The report also said that the promise of Finance Minister Arun Jaitley for hiking salaries of lower-level employees beyond the 7th Pay Commission recommendations came just a few days after cabinet nod of pay panel proposal. The Finance Minister also reiterated his commitment in Rajya Sabha on July 19, 2016.
FM Jaitley is expected to fulfil his promise in Parliament. It can be safely assumed that the finance minister will emphasise more on salary hikes at the lower-level rather than at the middle-level.
However, exactly what will finally transpire will depend on what the current state of economy is, as well as government thinking on all aspects and expenditures. 7th Pay Commission related pay hikes are important for staff and Centre is expected to give due thought to that.