7th Pay Commission: Government employees threaten agitation? Check latest news update
7th Pay Commission: It was revealed that the Centre is not thinking of increasing the fitment factor to even 3.00 times far less 3.68 times that the central government employees were demanding vociferously. The staff's demands were made keeping in mind the rise in prices of all essential commodities and that with the current rate of fitment hike, which is 2.57 times, it would be impossible to maintain their lifestyle at an acceptable level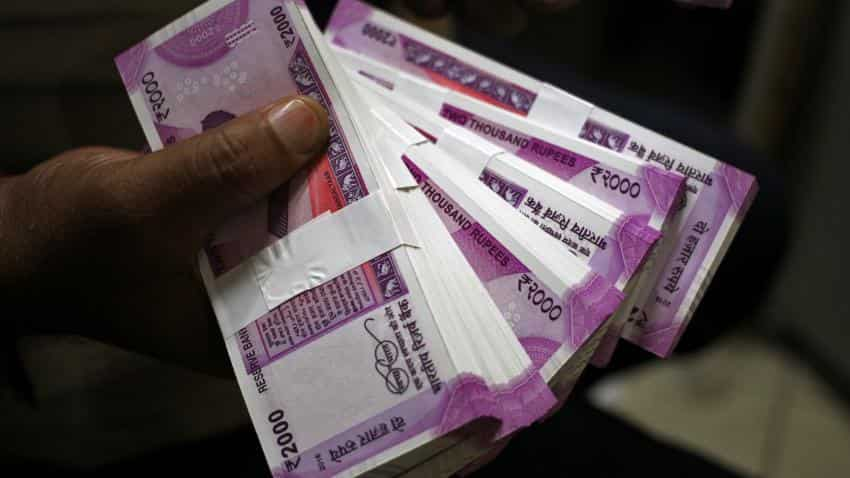 7th Pay Commission: Fitment factor applicable should not be 2.57 times or even 3.00 times. It should be 3.68 times and the basic salary must therefore, be Rs 26,000 and not Rs 21,000 or Rs 18,000. Image source: Reuters
Updated: Sat, Mar 24, 2018
04:15 pm
ZeeBiz WebDesk
7th Pay Commission: For government employees, the decision that was hanging in balance for so long has purportedly been taken by the Centre and it has not been good. It looks to have had even engendered thoughts of a backlash. It was revealed that the Centre is not thinking of increasing the fitment factor to even 3.00 times far less 3.68 times that the central government employees were demanding vociferously. The staff's demands were made keeping in mind the rise in prices of all essential commodities and that with the current rate of fitment hike, which is 2.57 times, it would be impossible to maintain their lifestyle at an acceptable level. Also, it was indicated that their private sector peers would race ahead in terms of emoluments drawn. However, clearly not impressed by the arguments and with revenue deficit at the Centre and states weighing on its mind, the government rejected all such demands. According to the 7th Pay Commission latest news, it has been revealed that this is not acceptable to the government employees. In fact, a report in the Sen Times says that the government servants are even thinking in terms of launching strikes and protests after basic pay hike chances fade. Something that was threatened earlier too, but was withdrawn by the various unions concerned on reassurances provided. "We will continue our struggle in an organised manner. Agitation cannot be ruled out," the National Joint Council of Action (NJCA) chief Shiv Gopal Mishra said according to publication.
However, now with 7th Pay Commission terms turning against their best interests, employees have again mulled this extreme possibility. Yes, various associations created by the employees are talking about highlighting their demands by going on a strike. The National Joint Council of Action (NJCA) has threatened to launch a stir soon, said this publication. To recall, when quizzed on whether the government was thinking of raising 7th Pay Commission based salary of government employees by 3.00 times or higher factors by Samajwadi Party leader Neeraj Shekhar, Union minister Radhakrishnan in Parliament replied in the negative. Radhakrishnan said, "The minimum pay is based on the recommendations of the 7th Pay Commission. No change therein is at present under consideration." Has this reaction left any scope for change? That is not certain. But what is clear at the moment is that the staff's hope has been dashed.
Fitment factor applicable should not be 2.57 times or even 3.00 times. It should be 3.68 times and the basic salary must therefore, be Rs 26,000 and not Rs 21,000 or Rs 18,000. Since the employees unions have not accepted the government order, this 7th Pay Commission demand remains very much alive. The ball is in the employees court and it remain to be seen what they will do exactly.