5000 new subscribers added daily to Atal Pension Yojana, Govt says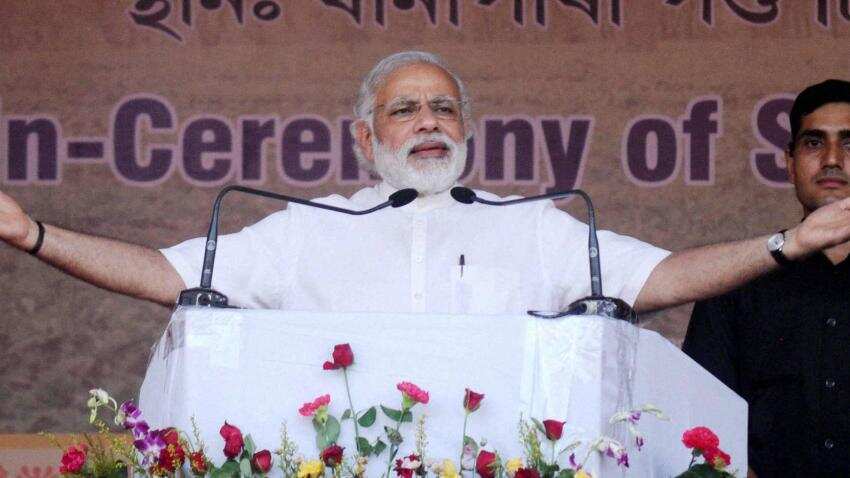 APY scheme rovides minimum guaranteed pension ranging between Rs 1000/- to Rs 5000/- per month. Image Source: PTI
Updated: Mon, Jul 18, 2016
02:26 pm
Mumbai, ZeeBiz WebDesk
30 lakh people have enrolled in the Atal Pension Yojana (APY) so far. Moreover, the Government said that nearly 5000 people are subscribing to the pension plan every day.
The Government of India announced that it has released Rs 99.57 crore toward co-contribution in APY scheme.  "Government of India through Pension Fund Regulatory and Development Authority, has released co-contribution for the FY 2015-16 for 16.96 lakh eligible subscribers amounting to Rs. 99.57 crores," the Ministry of Finance said in a statement. 
APY Service Providers include Public Sector Banks, Private Sector Banks, Regional Rural Banks, Cooperative Banks and Department of Post both in urban and rural areas across the country.
The scheme provides for a co-contribution from Government of India for those who have registered before March 31 with an amount of 50% of the subscribers contribution up-to a maximum of Rs. 1000/- and these subscribers will be eligible for co-contribution for a period of 5 years from 2015-16 to 2019-20.
Only those subscribers who are not income tax payers and not part of any other social security schemes are eligible for Government of India co-contribution.
Procedure to subscribe to APY
The following steps have been detailed by the National Pension Scheme Trust in India.
1.       Approach the bank branch where individual's savings bank account is held or open a savings account if the subscriber doesn't have one.
2.       Provide the Bank A/c number and with the help of the Bank staff, fill up the APY registration form.
3.       Provide Aadhaar / Mobile Number. This is not mandatory, but may be provided to facilitate the communication regarding contribution.
4.       Ensure keeping the required balance in the savings bank account for transfer of monthly / quarterly / half yearly contribution.
About the APY scheme
Atal Pension Yojana, provides minimum guaranteed pension ranging between Rs 1000/- to Rs 5000/- per month for the subscriber from the age of 60 years. 
The Same amount of pension is paid to the spouse in case of subscriber's demise. After the demise of both i.e. Subscriber & Spouse, the nominee would be paid the pension corpus.
There is also option for Spouse to continue to contribute in APY account of subscriber for balance period, on premature death of subscriber before 60 years, so that pension can be availed by Spouse.
Also, if the actual returns on the pension contributions during the accumulation phase is higher than the assumed returns for the minimum guaranteed pension, such excess returns are passed on to the subscriber, resulting in enhanced scheme benefits.