Students seek POSTPONEMENT of NEET 2021 exam citing THESE REASONS- Full details here
NEET 2021: The registration process for NEET UG 2021 is over and the aspirants are awaiting their admit cards. However, several students are urging postponement of NEET UG 2021, several messages with the hashtag 'potponeneetug2021' are trending on Twitter. The NEET 2021 candidates must check the NEET website at ntaneet.nic.in regularly for any latest updates on the exams.
NEET UG 2021: CBSE Mathematics exam on September 13
It has to be noted that the Central Board of Secondary Education (CBSE) has recently released the date sheet for CBSE Class 10 and 12 improvement exams 2021. As per the date sheet, the improvement exams are starting from August 25, 2021, for CBSE Class 12. Incidentally, Mathematics exam is scheduled to take place on September 13, 2021, which is just a day after NEET UG 2021 Exam. Source: PTI
NEET UG 2021: Other exams around the same time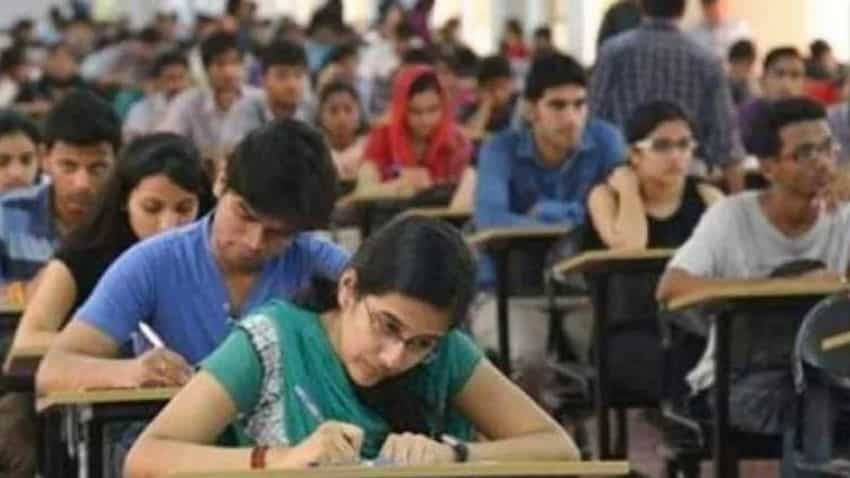 Indian Council of Agricultural Research (ICAR) AIEEA UG 2021 entrance exams are scheduled to take place on September 7, 8 and 13. Odisha JEE 2021 is also scheduled to take place between September 6, 2021, and September 18, 2021. Furthermore, the Karnataka COMEDK will also conduct the UGET 2021 exam on September 14, 2021. Source: PTI
NEET UG 2021: What do students want?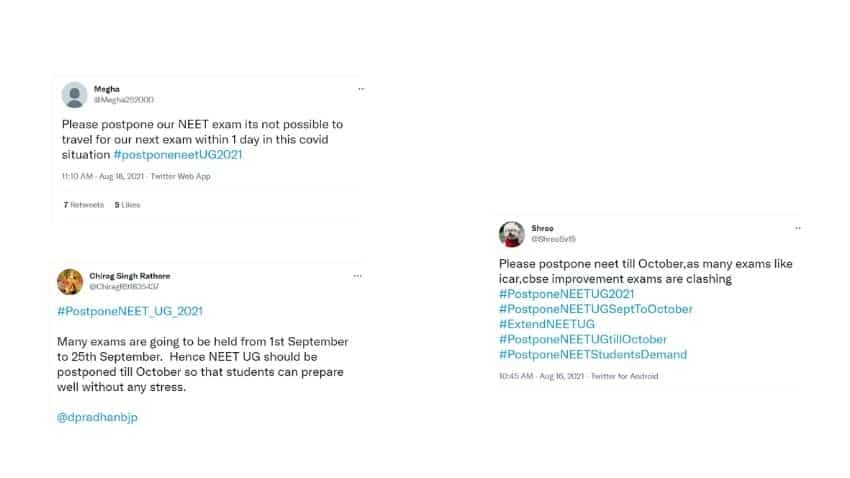 Students are posting on Twitter requesting the postponement of NEET UG 2021. One student tweeted , "Please postpone our NEET exam its not possible to travel for our next exam within 1 day in this covid situation #postponeneetUG2021." Another student tweeted, "Please postpone neet till October,as many exams like icar,cbse improvement exams are clashing." In another tweet, a student has written, "Many exams are going to be held from 1st September to 25th September. Hence NEET UG should be postponed till October so that students can prepare well without any stress."
NEET UG 2021: Announcement of exam city