Facebook turns 15: Here is a timeline of it's journey in Asia
Social networking website Facecook has turned 15. The company on Tuesday said that it isn't the same company it was in 2004 and has a fundamentally different approach to how the company is run, even compared to a year ago. It said that Facebook encourages people to stay connected with friends and family, discover what's going on in the world, and to share and express what matters to them. Facebook CEO Mark Zuckerberg, in a post, also revealed what inspired him to build the website. "Fifteen years ago today, I launched the first version of the Facebook website from my college dorm. At the time, it struck me that there were many websites to find almost anything -- books, music, news, information, businesses -- except for what actually matters most: people. So I built a simple website organized around people, where we could connect with the people we wanted and share what was important to us," he wrote. Here is a timeline of Facebook's journey in Asia: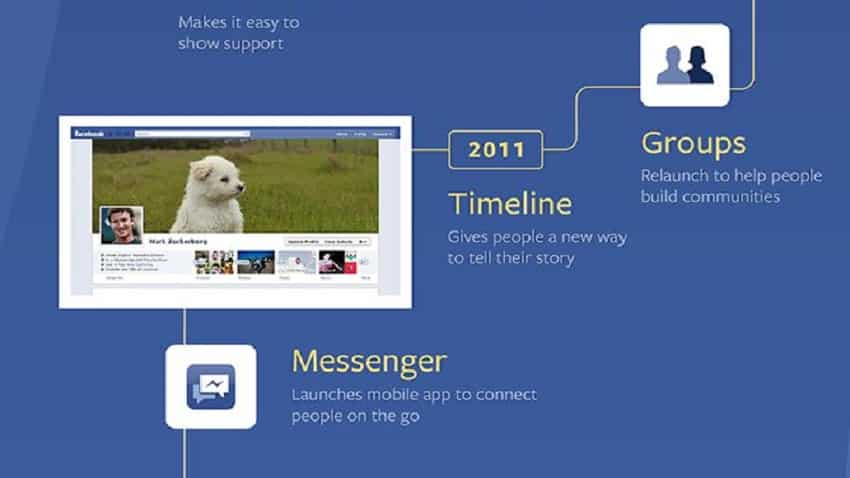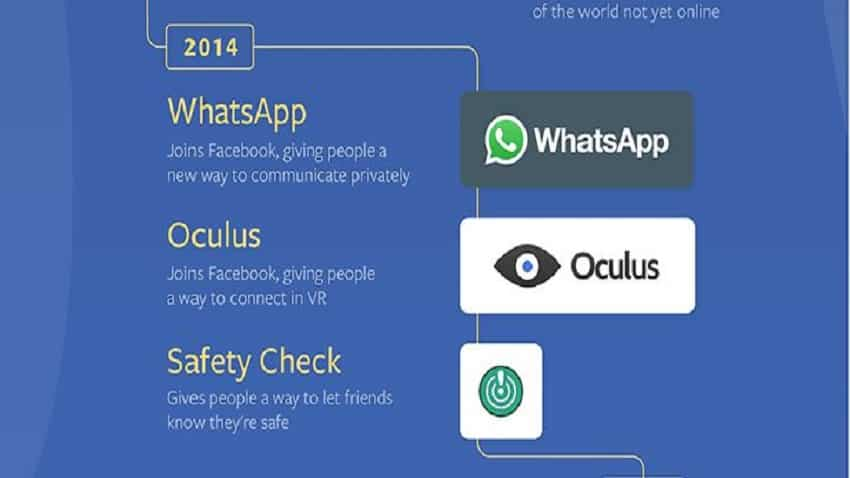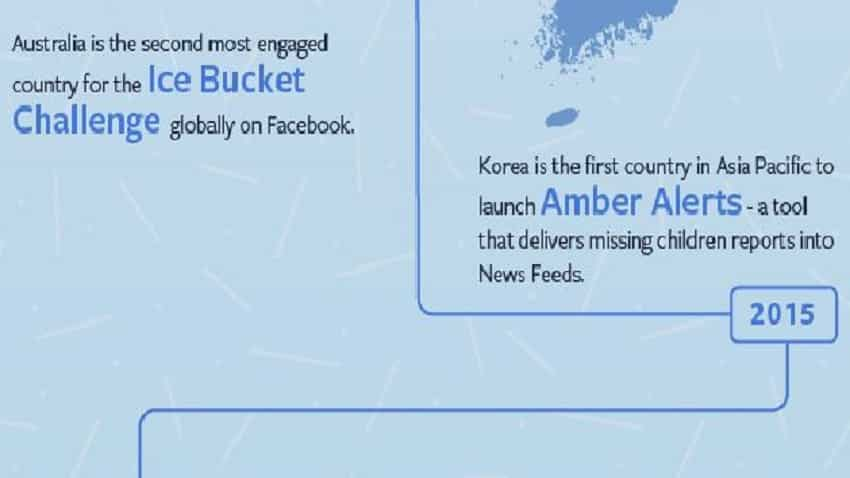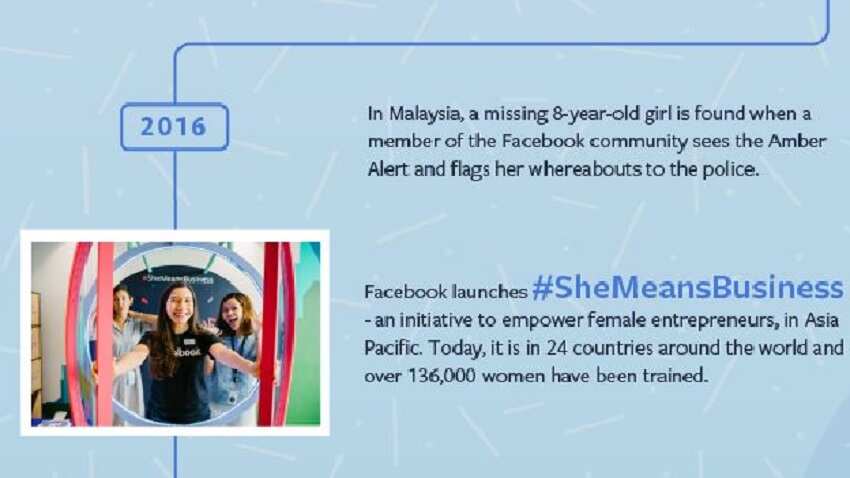 2016: In Malaysia, a missing 8-year-old girl is found when a member of the Facebook community sees the Amber Alert and flags her whereabouts to the police. Facebook launches #SheMeansBusiness - an initiative to empower female entrepreneurs, in Asia Pacific. Today, it is in 24 countries around the world and over 136,000 women have been trained.
In the same year, WhatsApp launches video calling in India, before rolling it out globally. India has the world's most Whatsapp users at 160million monthly active users. Facebook supports start-ups by establishing the Developer Circles program. There are currently 76 developer leads across Asia Pacific who look after over 100,000 developers.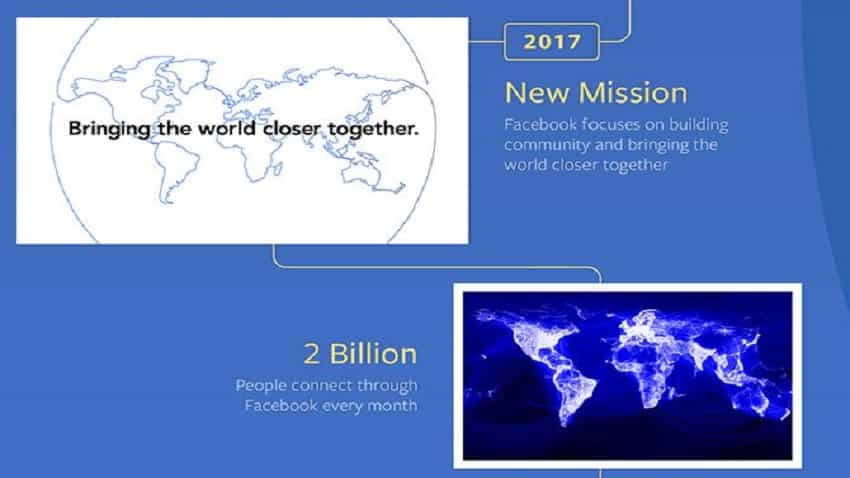 2017: Facebook creates Marketplace after seeing how people in countries like Indonesia buy and sell used goods in their communities on Facebook. In Thailand, people can also find property to rent on Marketplace. The world's largest InstaMeet takes place in Jakarta, with over 1000 Instagrammers coming together offline to meet friends and make new connections. Facebook launches the Made By program to support small businesses in Korea, Malaysia, and Taiwan. Over 4,613 small business owners have been trained to date.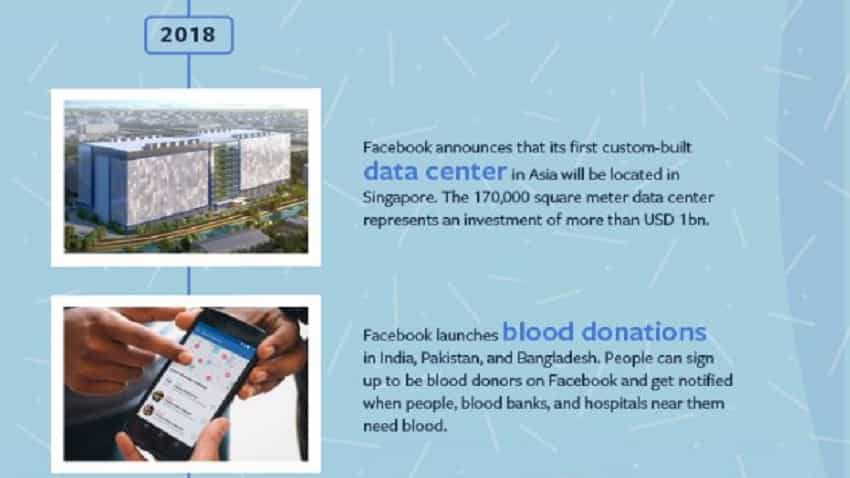 2018: Facebook announces that its first custom-built data center in Asia will be located in Singapore. The 170,000 square meter data center represents an investment of more than USD 1bn. Facebook launches blood donations in India, Pakistan, and Bangladesh. People can sign up to be blood donors on Facebook and get notified when people, blood banks, and hospitals near them need blood. Facebook builds its first community hub in the world in Indonesia. Ruang Komunal Indonesia is a physical space for non-governmental partners and communities to gather, collaborate and build meaningful connections.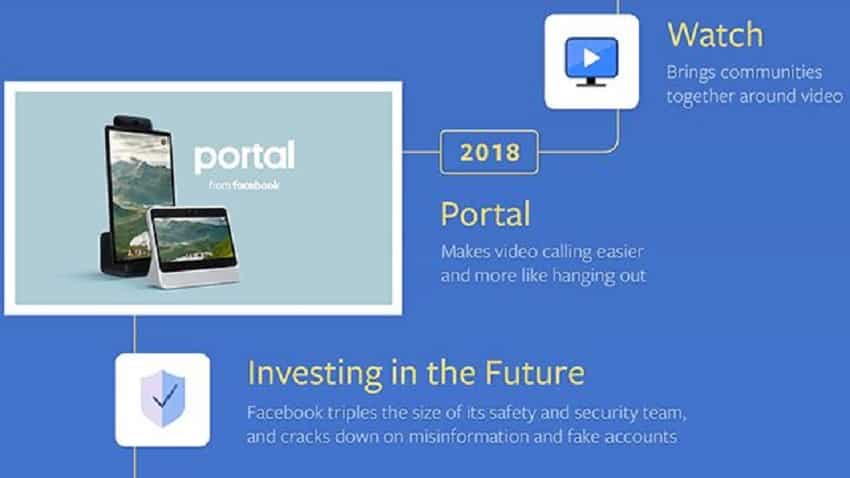 2018: Over 3 million people tune in to Facebook Live to watch Priyanka Chopra host Facebook's first #SocialforGood Liveathon in India. The event covered topics from mental health awareness and cyberbullying to female entrepreneurship. The Facebook Community Leadership Program is announced, a global initiative that invests in people building communities through training, support and funding. 115 leaders have been selected from around the world, 35 of which are from Asia Pacific.