Want to circle the globe? It is not easy
Circling the globe by aeroplane is still not a very easy task. Circumnavigating the world via the North Pole to the South Pole in an airliner is accomplished only three times so far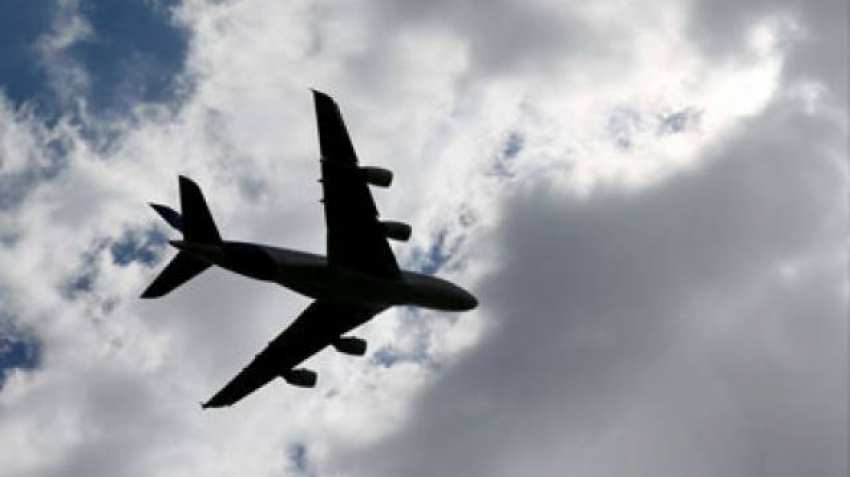 The long-range aircraft that can cross such distance first became available in the mid-1960s. Image source: Reuters
Updated: Sat, Jul 07, 2018
09:17 pm
ZeeBiz WebDesk
Circling the globe by aeroplane is still not a very easy task. Circumnavigating the world via the North Pole to the South Pole in an airliner is accomplished only three times so far. It is too long ride and an aircraft has to cross oceans, remote Arctic and Antarctic. The long-range aircraft that can cross such distance first became available in the mid-1960s.
Baum, an 18-year-old aviation enthusiast, in 1977, with $2,222 of his savings bought a ticket on Pan Am Flight 50, CNN reported. Boeing's new special performance 747 flight began in San Francisco, flew over the North Pole and stopped in London and after refuelling it flew to South Africa. According to the report, the flight flew over the South Pole and landed in New Zealand and ended back in San Francisco in 54 hours, seven minutes and 12 seconds.
According to the Fédération Aéronautique Internationale it was flew at 487 mph (784 km/hr). "It was truly an opportunity to do something that really hadn't been done before," Baum, a former public information officer at Seattle's Museum of Flight, was quoted as saying. 
Although there were couple of flights over the poles earlier too, this was the first flight that was affordable to folks.
The 120 passengers luggage was limited to a single carry bag per person which was just enough to fit an extra set of clothes and basic toiletries, the report said. Freshening up was limited to whatever you could manage in the lavatory. "I think everybody took that in stride," Baum said. "It wasn't a big deal."