Trai slams RCom for refusing to refund consumers' balance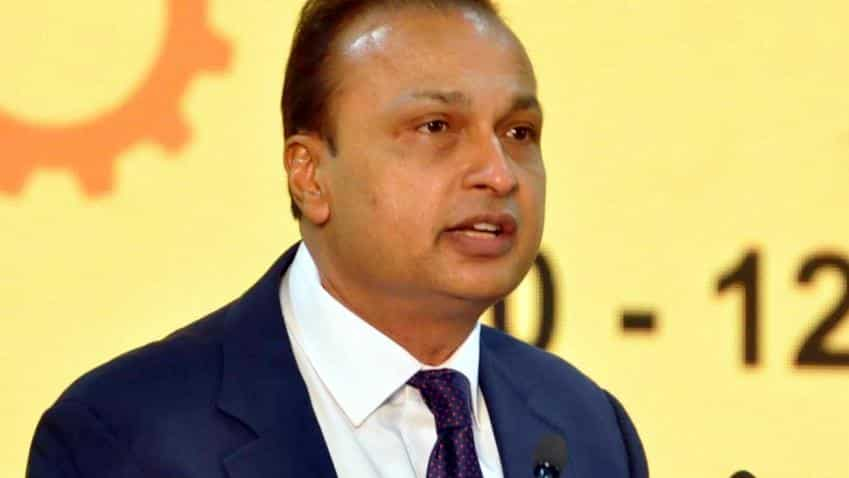 Anil Ambani, Chairman Reliance Communications. Image Source: IANS
Telecom regulator Trai today slammed Reliance Communications for "usurping" unspent pre- paid balances and security deposit of its mobile customers after operations were shut down, calling it "unethical, immoral and unjustified".
Trai Chairman R S Sharma warned of punitive action if the billionaire Anil Ambani-led company fails to comply with its directive.
"They have no legal, ethical or moral justifications to usurp customers' money and their response that 'we will not do it', is completely unjustified," Sharma told PTI.
RCom did not immediately respond to emails seeking its comments.
Telecom Regulatory Authority of India (Trai) has already shot off a letter to RCom, which in December shut mobile telephony services after heavy debt made operations unviable, saying an operator has "no right" to keep unspent balances when services are closed.
Trai has asked RCom to refund the unspent balances on pre-paid plans, vouchers and security deposit of its customers within the prescribed timeframe or face action.
"Reliance Communications is, therefore, directed to comply with the direction dated January 19, 2018 in its letter and spirit and report compliance within stipulated time limit," Trai said in a letter to RCom.
It further cautioned: "Non adherence to the direction of the authority will be viewed as non compliance and suitable punitive action will be initiated."
Meanwhile, terming the situation as "peculiar" and "abnormal" and different from normal mobile number port outs, Sharma said that in this case it is the operator which has discontinued services.
"In this case, I have put the money with you (operator) by trusting you and you have stopped services...So where does the customer go," Sharma said.
He said that Trai is disturbed by RCom's approach on the matter. "You cannot hide behind the legal provisions to commit some kind of huge injustice to the customers. This is not correct."
Giving the rough, back of the envelope calculations, Sharma said that with 50 million customers even Rs 30 unspent balance added up to Rs 150 crore.
He noted however that the company had not given a specific estimate of the unspent balances yet.
Sources familiar with the development said that RCom had earlier written to Trai arguing against the regulator?s January 19 directive on refunds.
In the letter, RCom has cited the Mobile Number Portability Regulations 2009 to highlight that the existing rules mention that the balance amount of talk-time at the time of porting "shall lapse?.
"We regret to say that we are unaware of the exact regulation under which a provision exists for refund of balance amount of talk time on a mobile number being ported out for any reason whatsoever...We request authority to withdraw the direction...," the source said, quoting from RCom?s written representation to Trai.
RCom this week wrote another follow up letter to Trai where it has further argued that there is no precedence of customer refunds being sought in several other cases of operators closing down services in the Indian telecom market.
On January 19, the Trai directed RCom and Reliance Telecom (RTL) to refund the unused balance of their prepaid customers and security deposits of their post-paid subscribers and report compliance in the coming weeks.
The direction for refund is "pursuant to closure of 2G/GSM, CDMA services and discontinuation of voice services in all the licensed services areas by Reliance Communications Limited (RCL) and Reliance Telecom Limited".
The move comes at a time when RCom has announced plans to sell its spectrum, towers, optical fibre network and other wireless assets to Reliance Jio, the telecom firm of elder brother Mukesh Ambani-led Reliance Industries. The industry estimates the blockbuster deal to be valued at Rs 24,000- 25,000 crore.
Updated: Wed, Feb 07, 2018
08:42 am
PTI